Description
Tourism Boost and Networking Event
Sponsored by HOSTPLUS,

official supplier of the Tasmanian Tourism Industry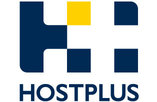 Come along to a Tourism Boost workshop at Port Arthur Historic Site followed by networking drinks and catch up with Anne McVilly, Director of Tourism for PAHS who will give you an overview of the exciting changes at the sites information centre.


The FREE Tourism Boost workshop was recently introduced as an opportunity for new tourism businesses and their staff to gain a valuable overview of the Tourism Industry and gain tips on marketing and other opportunities available to them. It is also a great way for existing businesses to gain a refresher.


This three-hour workshop will help attendees:
Understand the tourism industry

Identify what tourism structures can help sell their product/service

Understand commissions and how to implement them in their business

Effectively participate in the tourism industry

Best promote their business
Tourism Boost will give attendees an overview of:
The broader tourism industry

Who's who in the tourism industry

Working with industry associations and government agencies

The Tourism Awards

How to take a strategic brand marketing approach

Importance of identifying and focusing on key target markets

Designing a good brochure

How to develop an effective elevator pitch

What is a famil?

Tourism distribution, Industry Rates and Commissions

What is the Australian Tourism Data Warehouse (ATDW)?

Tips on managing Trip Advisor and other online customer review listings

Media & PR
The workshop is delivered by Sam Denmead, with over 20 years in the tourism industry as an operator, in marketing roles and now as a consultant.
Following the workshop between 4.30pm and 6pm attendees will have the opportunity to network with other industry members and receive an overview of the changes at the sites visitor centre during a TICT hosted drinks event.


IMPORTANT INFORMATION:
- This event is open only to those businesses currently Tourism Accredited or in the process of becoming accredited with TICT.
- During the workshop Tea, coffee and biscuits will be provided
- Wine, Beer and softdrink will be provided compliments of TICT at the Networking drinks between 4.30pm and 6pm