Location
Melbourne MD
1/178/180 Bay Street
Port Melbourne, VIC 3207
Australia
Refund policy
Refunds up to 7 days before event
Eventbrite's fee is nonrefundable.
Join Sarah Laing for this state-of-the-art hands-on CPD training course for foundational skills in Guided Biofilm Therapy!
About this event
COURSE OVERVIEW:
This workshop is the ideal platform for dental clinicians to discuss the most modern, comfortable and cost effective techniques available for periodontics, restorative dentistry, orthodontics, implant maintenance and special needs.
Participants will discover Guided Biofilm Therapy (GBT) and learn why it integrates with the modern concept of preventive and minimally invasive dentistry. You will have an opportunity to follow the complete Guided Biofilm Therapy protocol clinically first on dental models and then on each other in the clinic chair and learn to maximize efficiency and patient comfort.
WHAT WILL YOU LEARN?
Effectiveness of GBT compared to conventional methods for periodontics, restorative dentistry, orthodontics, implant maintenance and special needs
The 22 applications of AIRFLOW®, PERIOFLOW® and PIEZON®
How to best care for natural teeth and implants to maximise longevity and minimise risks for periodontitis and peri-implantitis
How to maximise the collaborative role between the dentist, hygienist/oral health therapist and the specialist
Correctly utilise supra and sub gingival air polishing devices to eliminate biofilm prior to hard deposit removal
Correctly apply ultrasonic instrumentation for optimal hard deposit removal
Get a live treatment! Learn GBT by performing GBT on each other in the clinic chair
By attending this course, you'll make your job easier, faster, safer, and more effective. The course will show you what a health-centered, high-level practice looks like and how to become one too.
YOUR TRAINER: Sarah Laing (BOH)
Sarah Laing
Sarah Laing is a Dental Hygienist and Clinical Educator, who practices with Dr Sara Byrne, Periodontist, is the Clinical Coordinator at D-spa Group and currently engaged as a sessional Clinical Educator at the University of Melbourne.
Sarah has worked within the Dental industry since 1996, graduating in 2001 from the University of Melbourne with a Diploma of Oral Health (Dental Hygiene). She spent the first ten years of her career building clinical skills and establishing the Oral Health Therapy program of D-spa Group. She has experienced practice ownership, which gave her unique insight and led to interest in Health Industry Management, holding a Postgraduate Certificate (2016) from Curtin University. In 2018 she completed her Melbourne Tertiary Teaching certificate. She is currently studying her Masters (in Health Industry Management) very part-time.
In addition to her professional engagements, Sarah has volunteered with the DHAA for five years, in the roles of Communication officer, Victorian Chair and is currently fulfilling past chair duties. Sarah believes it is possible to deliver holistic oral health services, that are both kind to the environment and progressive. On a personal level, Sarah is an unwitting tennis mum of three, relapsed runner and a vintage French poster art addict who is pretty nifty with Lego!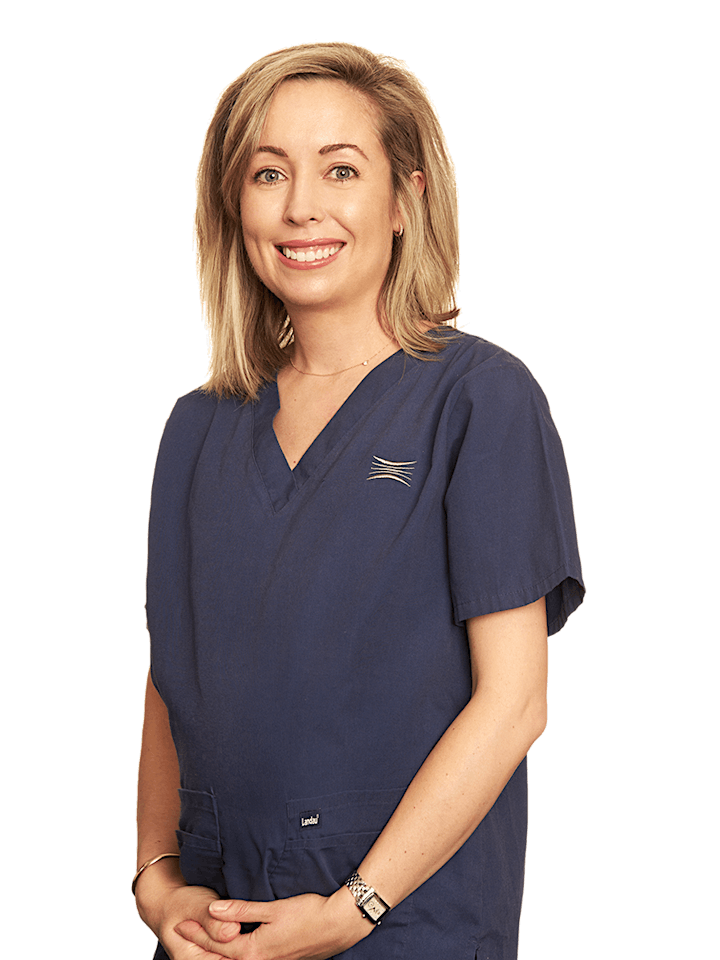 Event Cancellation & Refund Policy The Swiss Dental Academy [SDA] reserves the right to refuse/cancel registrations. If the SDA refuses a registration, registrants will be offered a refund.
Event Cancellation by The Swiss Dental AcademyThe Swiss Dental Academy reserves the right to cancel a course due to low enrolment or other circumstances which would make the event non-viable. If the SDA cancels a course, registrants will be offered a full refund. Should circumstances arise that result in the postponement of a course, registrants will have the option to either receive a full refund or transfer registration to the same course at the new, future date.
Registration Cancellation by Participant If you are unable to attend the SDA, we welcome substitute delegates attending in your place at no additional cost but they must meet the registration requirements. All requests for substitutions must be received via email at least 24 hours before the event with name, job title, practice details and contact email for both the registered and replacement attendees: tacret@ems-ch.com
The deadline to receive a refund is (7) seven business days before the event. Cancellations received after the stated deadline will not be eligible for a refund. Refunds will not be available for registrants who choose not to attend a course. Cancellations will be accepted in writing only and must be received by the stated cancellation deadline: tacret@ems-ch.com. Refund requests must include the name of the attendee.