Description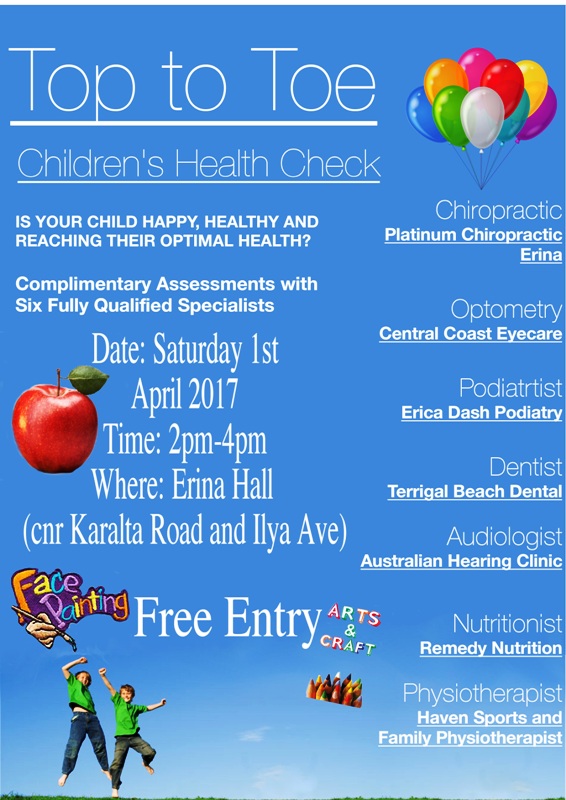 Come and join us for a one of a kind health check for children of all ages on the Central Coast!
Six fully qualified specialists will be available to answer question and queries you may have about your child across a broad range of fields including:
Chiropractic

Medical Doctor

Nutrition

Optometry

Physiotherapy

Podiatry

Audiology
There will be plenty of activities for the kids including face painting and balloon animals!
Entry is free! We look forward to seeing your family there!