Top Story Telling lessons from the best Ted talks - TedxCasey! – and Networ...
Description
In the session Joanne will make use of her curation and facilitation skills to workshop with the participants on the concept of using stories in your presentations to improve your listeners memory of who you work with and how you help them in your business. Making use of the bestselling book by Akash Karia "23 Storytelling Techniques from the Best TED talks" Joanne will help you to capture a little bit of the spark of TED www.ted.com and encourage you to come to TEDxCasey to experience it live for yourself.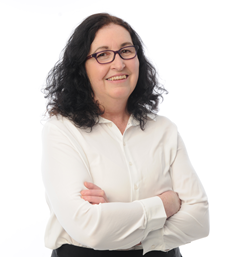 Joanne Law is director of Mediation Institute providing training in mediation and other forms of dispute resolution in Australia and through collaborations internationally. She is also co-founder of Interact Support a national not-for-profit working with those who fall through the cracks in the Family Law System to help them to resolve their issues without violence and abuse. Her passion for peace and collaboration has lead to her being a strong supporter of the TED and TEDx movement. She's formally been a licensee for TEDxEmeraldHill and TEDxBirrarungMarr and is currently heading the curation team for TEDxCasey which will hold its first event at Bunjil Place on the 28th April 2019.

Full Paid Members

– tick you are coming at Meetup! https://www.meetup.com/en-AU/connectforgrowth/

Associates and Visitors

– book here $25
Connect and Network with a difference after work!
Join us for nibbles and a cuppa and meet other business people to grow yourself and your business!
Connect For Growth Business Group, (formerly Casey-Cardinia Referral Network) is the group to connect with like-minded business people.
Connect for Growth aids you to develop high business acumen by assisting members to grow in the 5 core functions of business –
1 Leadership
2 Employee Team
3 Financial
4 Operations
5 Marketing & Sales
Meetings are held every 1st (7am) and 3rd (6pm) Thursday at Federation University – Berwick Campus.
These events bring together a variety of business owners from different industries, personal philosophies and ideas. Join the group to network and collaborate with businesses in the area.
The group's aim is to promote a higher standard of business acumen within the Casey region.
We do this by:
• building trust and integrity amongst businesses
• encouraging a more actively engaged business community
• enhancing business knowledge for sustainability and growth
• exploring future trend opportunities for our region