Description
About the program
Toddler Tuesday is a free program for families and children aged 18 months to 4 years. Each session engages toddlers with one focus work from the Gallery's collection and incorporates specially designed games, storytelling, making and looking activities. Toddler Tuesday encourages toddlers, together with their parents and carers, to have fun while learning about art.
Current program: February / March 2018
Albert and Rex painting (2003) by Irene Entata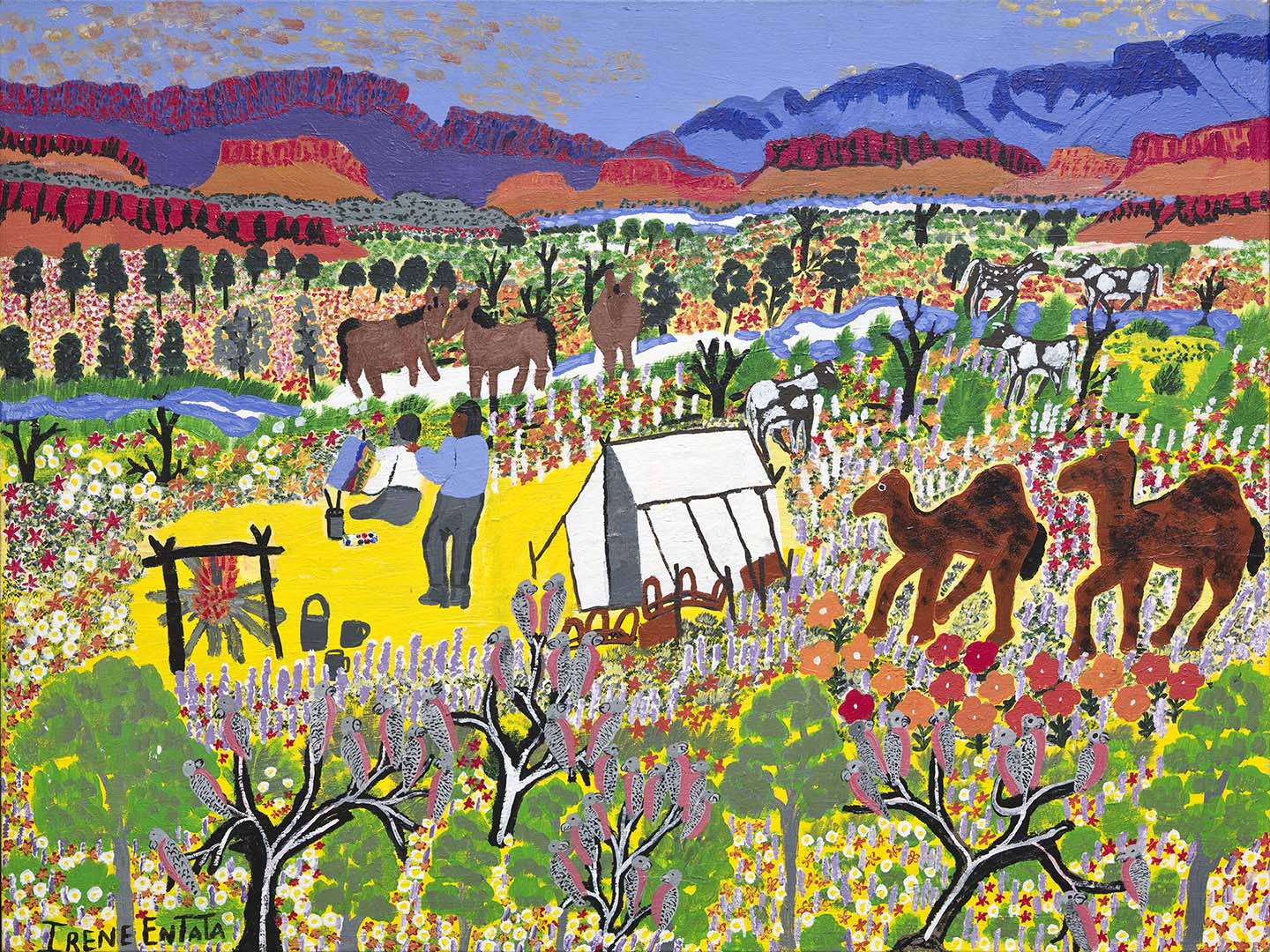 ---
Important information
Bookings will only be accepted when made by a parent or guardian for their own child/children. There is a maximum of two parents or carers and two children per booking.
Timing: The 45 minute program is held weekly from February to November, excluding public holidays.
Availability: Due to popularity there are limited spaces available. The same program is repeated across an 8 week period and only one session may be booked within each cycle to allow as many children and families as possible to participate.
Booking periods: Feb-Mar, Apr-May, Jun-Jul, Aug-Sep, Oct-Nov
Please note that new booking sessions are released on the first and third week of every month. Please check the website regularly to book for a place.
For more information, please visit the website.