Event Information
Location
Gardners Inn Hotel
255 Great Western Highway
Blackheath, NSW 2785
Australia
Toby Martin, with singer Jacinta Tobin.
About this event
Toby Martin, Australian singer-songwriter, musician and academic will provide a welcome distraction from the day's political events.
Songs can be rich historical documents. Not just their lyrics, but also their sound, their performance cultures and the ways they have changed tell us about past and ongoing practices. They also offer embodied, performative ways of engaging with the past. In this talk we will look at song from the early colonial period in the Sydney region – both Aboriginal and European – and will unpack how these might be performed in the twenty-first century. We will also look at and perform some twentieth-century music forms such as country and western.
Entry payable at the door - $12 (incl. glass of wine)We would ask that you adhere to NSW state health regulations and Gardner's Inn protocols. We ask that you be vaccinated and wear a mask when appropriate.
Please also stay for a casual dinner at Gardners Inn after the talk - you are ALL welcome. Bookings essentialhttps://blackheathhistoryforum.org.au
Aunty Jacinta Tobin by Caroline Hide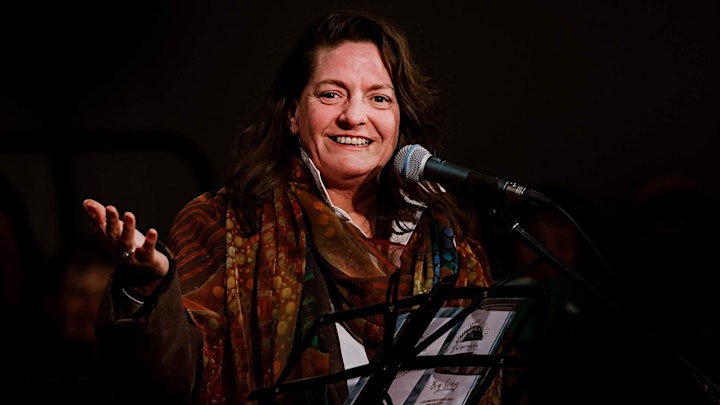 Date and time
Location
Gardners Inn Hotel
255 Great Western Highway
Blackheath, NSW 2785
Australia