Description
Join us for our next meeting with the theme: Choices in Life!
Date: 4 March 2020
Time: 7.45 pm - 10.00 pm
Venue: SEED Initiative, 30 Green Hall, 10200 Penang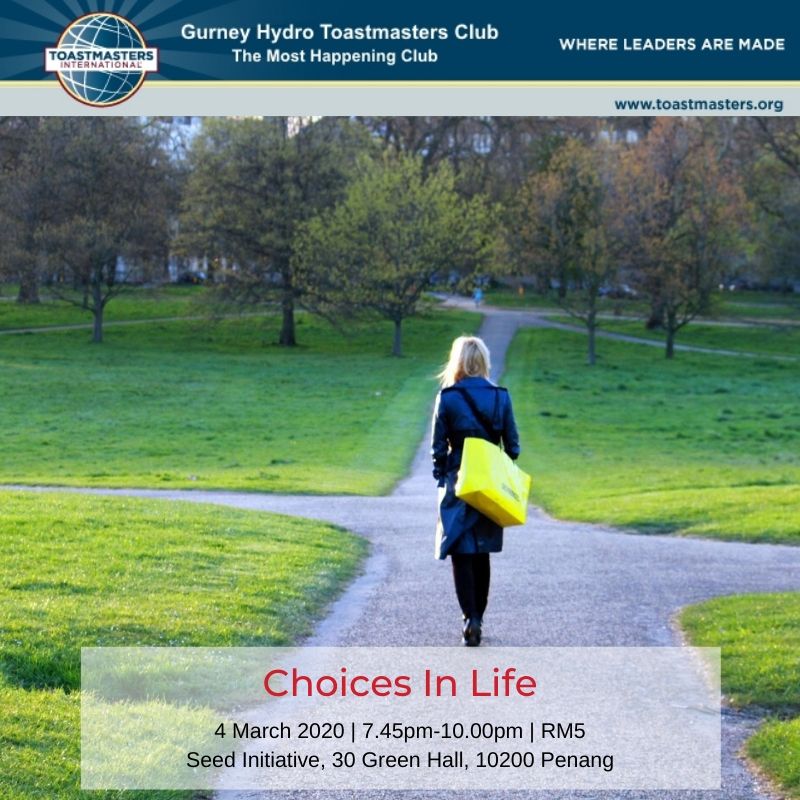 This event is proudly brought to you by Gurney-Hydro Toastmasters Club.
Toastmasters provides a supportive and positive learning experience in which members are empowered to develop leadership and communication skills, resulting in great self-confidence and personal growth. Members improve their speaking and leadership skills by attending the regular meetings held in one of the 16,400 clubs in 141 countries that Gurney-Hydro is proud to be part of.