Centre for Digital Transformation of Health Lunchtime Seminar Series
About this event
Title: To Share or not to Share? That is the Question
Speaker: Associate Professor Adela Grando
Patients have been asked before (through surveys, interviews, etc.) about their views on data privacy (e.g. Is your mental health information sensitive and would you share it?).
Ours is the first study to provide the patient with access to their own medical records (e.g. laxative prescription) while engaging in one-to-one data privacy interviews (e.g. do you consider your laxative prescription sensitive information and would you share it?). As one patient indicated, "Laxatives are mental health information because they are always prescribed together with my mental health medications. This is sensitive information".
The outcomes of our study provide unique insights on: (1) factors that affect patient's data sensitivity perceptions, (2) differences in understanding and interpretation of medical data between patients and clinical experts, and (3) challenges and opportunities to create health policies and technology (such as the My Health Records in Australia) that support patient's desire to control who access their sensitive health data.
Speaker's Biography:
Maria Adela Grando, PhD, MCS is an Associate Professor at the Arizona State University (ASU), College of Health Solutions, Biomedical Informatics and an Adjunct Assistant Clinical Professor for the Mayo Clinic.
Trained as a computer scientist in Argentina and Spain, she later specialized in clinical informatics at the University of Edinburgh (Scotland) and the University of California, San Diego (US). In 2013, she was recruited by ASU and moved to the Arizona's desert.
She is passionate about empowering patients to take better medical decisions through mobile technology. She is the principal investigator of My Data Choices, a 5-year project funded by the National Institute of Mental Health.
The Centre for Digital Transformation of Health Lunch time Series
The Centre for Digital Transformation of Health advocates for the movement towards connected health.
The Centre supports co-hosting seminar arrangements with The University of Melbourne and its partner organisations. Seminars may be held online, at a different venue, or on an alternative day and time (our seminars are usually held on Thursdays between 12-1pm) in order to accommodate guest speakers or to promote jointly hosted events.
If you would like to co-host a seminar or get in touch with us, please email: health-informatics@unimelb.edu.au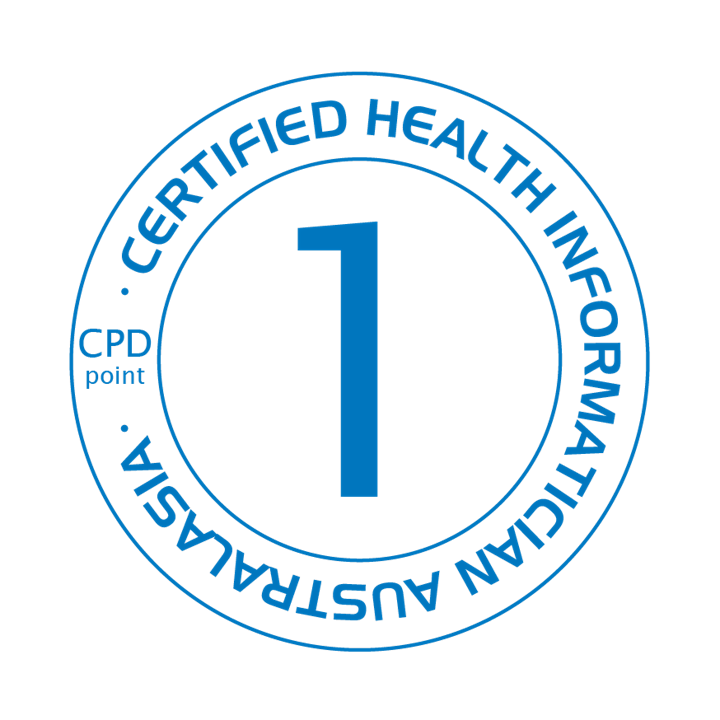 Organiser of To Share or not to Share? That is the Question