Description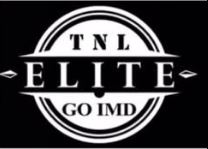 TNL Elite Bootcamp
Everything you need from skillset to mindset to make it simple for you to hit IMD in 12 months!
You will also have a lot of fun connecting with other like minded people and making life long friends!
This event will have participants from across the world, tickets will sell out fast, get your tickets now and for your future team members!
*All tickets are non refundable
Friday - Leadership Training (Tickets has not been released, location should be at the same venue)
Only people who have recruited their 6 Elite Leaders are qualified to attend this training
Saturday - Sunday
Bootcamp is open to TNL members only and their guests who have been qualified as someone who likes to travel, get paid and a leader/crazy.
Any non TNL members need to be approved by Gary Ng or Shane Anderson to be permitted to attend