Tips For Dealing With Learning Difficulties By Building Resilience

Thursday, 12 May 2016 from 6:00 pm to 8:00 pm (AEST)
Event Details
A WORKSHOP FOR PARENTS AND INTERESTED OTHERS. 
Please be aware that; 
1. Event registration closes 7 days prior to the scheduled starting date. 
2. The event capacity is 40, so please book in early to avoid missing out.
3. Full payment is required at the time of registration via credit card (Visa, Mastercard, Amex) 
4. We have a strict cancellation policy. Please read this before you book in. 
Presenter: Andrew Bridge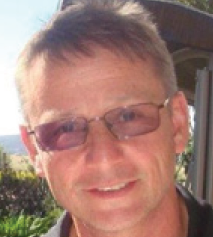 Andrew Bridge, launched the program "Success and Dyslexia" developed by Dr Nola Firth and Psychologist Erica Frydenberg at Wedge Park Primary and continues to work with groups of dyslexic children with extremely positive results.
Andrew has been teaching for over 30 years and is the only Dyslexia Program Coordinator in Australia. He has always had an affinity with students with learning difficulties that stemmed from stimulating genuine confidence in his students. From 2009 onwards he has been teaching students with dyslexia for both coping skills/resilience and academic development using a Multisensory Structured Language approach. Andrew has recently retired from full-time teaching but remains at Wedge Park Primary School, on a part-time basis, specifically to raise dyslexia awareness.
This seminar will provide:
1.  A background to the "Success and Dyslexia" program and its implementation in school and at home.
2.  Strategies, as a parent, to be able to identify a range of coping skills to assist your child.
3.  Practical hands on experiences to help your child develop an awareness of, and a breadth of coping skills. 
4.  A range of helpful activities to develop resilience and assertive behaviours.
When & Where

60 High Street

Preston, Vic 3072
Australia

Thursday, 12 May 2016 from 6:00 pm to 8:00 pm (AEST)
Add to my calendar
Organiser
SPELD Victoria exists to enable people with dyslexia and other learning difficulties achieve their full potential.
To become a member of SPELD Vic, visit our membership page.
Membership entitles you to receive discounts on some professional development events and a monthly e-news letter, with educational information and resources. 
Your membership dollars also make it possible for Speld to continue to provide workshops such as these and advocate for and support people living with specific learning difficulties.
Speld Vic Cancellation Policy:
v The course will be confirmed to proceed at least 7 days prior to the scheduled starting date.
v Speld reserves the right to cancel an event if minimum numbers are not met; in this instance a full refund or transfer of money to another event of the same value is available. We will not be liable for any other associated costs such as accommodation or travel costs including flights incurred by participants.
v If a participant chooses to cancel their confirmed registration, or cannot or does not attend the workshop, the following conditions will apply:
Where cancellations are made 15 working days or more from the scheduled starting date, a refund will be offered.

If notice of cancellation is received 14 working days or less from the scheduled starting date, no refund will be offered other than for exceptional, unforeseeable circumstance. However, you may nominate an alternative attendee at no additional charge (up to 48 hours before the event). 

All Cancellations must be given in writing.