Description
Tiny Tots
Our fun, educational 'Tiny Tots' programs are designed especially for children aged 9 months to 3 years (if your kids are slightly older try our Mini Explorers program). Parents and toddlers are guided through movement songs and finger plays followed by discovery play with hands-on natural resources and sensory tubs. They're held in an exclusive space and numbers are limited. Science and nature themes differ roughly every month or 6 weeks if month is interupted by Science Festival or School Holidays. Young children love repetition so feel free to join us as many weeks as you like!
Age: Children 9 months – 3 years with adult
Date: Every Friday during Term (3, 10, 17, 24 February; 3, 10, 17, 24, 31 March; 7, 28 April)
Time: 10:30 AM – 11:30 AM
Cost: $12 for Non-Nember Child and $10 for Member Child. Adults free after General Admission which is included in selected ticket prices for Tiny Tots.
Meeting Point: Kidspace, Level 2. AM staff will then escort group to Gerada Room on Level 1 (opposite toilets) at 10:30 AM. If you arrive late to a session then please head straight to Gerada Room on Level 1 and knock on the door.
Special Notes:
Online bookings only. Unsold tickets will be available at the admissions desk on the day, however, there is no guarantee of availability.
No refunds. Any date transfers need to be notified at least 72 hours before event. Changes are made at AM staff discretion. Kids at the AM mailbox will be checked weekly kids@austmus.gov.au. For any urgent matters phone the AM on 02 9320 6000.
Simply join the pre-paid tickets queue staff at Admissions your Tiny Tots ticket to skip the queue.
Parents or carers are required to participate in the sessions with their children. We advise one adult to a maximum of 3 or 4 children.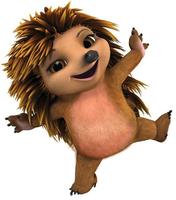 SEPTEMBER / OCTOBER - DINOSAUR DISCOVERY
Discover dinosaurs that once roamed Australia and make your own fossil to take home.
NOVEMBER / DECEMBER - FABULOUS FROGS
Jump aboard and explore the science of sound and frog calls.