Description
---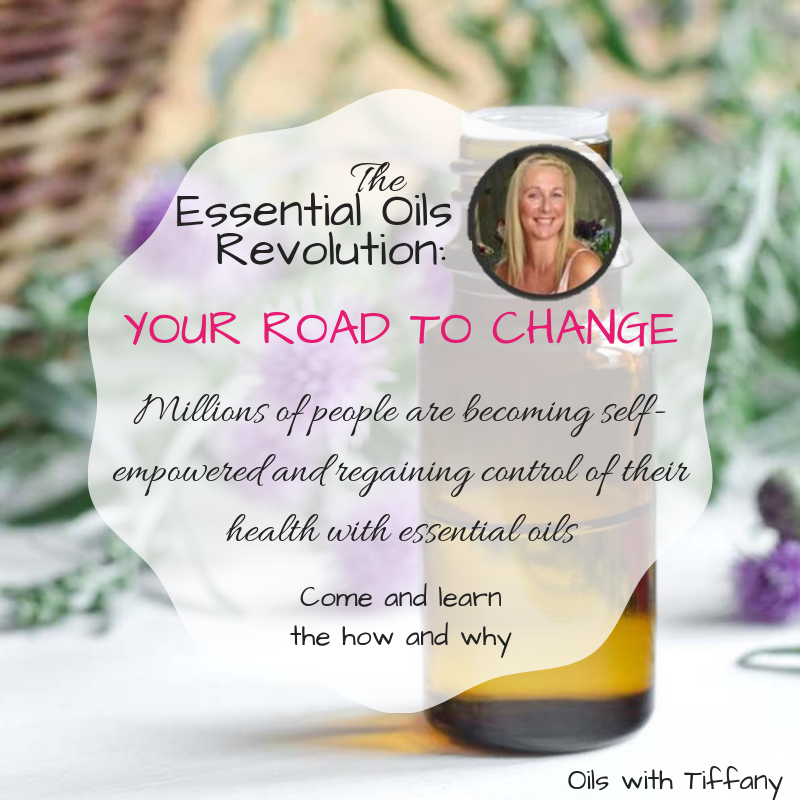 ---
Are you READY to truely SHIFT your thyroid wellness?
Did you know that the Thyroid Gland produces only 10% of thyroid hormone in its active form? This means that 90% of inactive thyroid hormone in your blood stream comes from the thyroid. BUT cells can't do a lot with that. The inactive thyroid hormone produced by the thyroid NEEDS to be converted to active... and your other organs play a CRITICAL role in this conversion. Your Liver alone converts 60% inactive to active so if your liver is not functioning 100%, you may be experiencing thryroid RELATED issues but these issues may not be DIRECTLY related to your thyroid.
Interesting hey?
Give your body the tools it needs to come back to balance.
At this class you will learn about ESSENTIAL OILS for thyroid support, and take home your own Thyroid Support Roller Bottle Blend PLUS recieve an electronic copy of the Essential Oils Academy Class outline for frequent referal.
Take control of your health and well-being with the support of essential oils.
---
TICKETS AVAILABLE FOR THIS EVENT (includes an online outline of the class for future reference):
Early Bird for One: $8 - If booked by Wednesay 19th June 2019
Early bird for Two: $8 - If booked by Wednesday 19th June 2019***
Full Price for One: $16 - If booked after Wednesday 19th May 2019
Full Price for Two: $16 - If booked after Wednesday 19th May 2019***
***Bring along a friend for free and receive a free aromatherapy lava bead bracelet - EACH! Conditions apply*
After this class you will leave feeling empowered and confident, ready to use essential oils for your health, home and happiness!

The dōTERRA pure and potent essential oils benefits are never ending.... https://www.mydoterra.com/oilswithtiffany

*What are the conditions for the free lava bracelets?
Bring along a friend who does not have a doTERRA account - AND you will both receive a free aromatherapy lava bead bracelet - yep that's right, one each! This offer is only available to those who do not already have a doTERRA account unless part of the Oils with Tiffany and wider Healthy Munchkins community. Members from alternate teams are very much welcomed at all Oils with Tiffany events, however free gifts cannot be provided. Thank you for your understanding.
---
Meet your facilitator Tiffany Magnussen

Tiffany Magnussen, founder of Oils with Tiffany, is an Essential Oils Enthusiast, Wellness Advocate, Certified AromaTouch Practitioner and Mum of two boys based in Brisbane, Australia. Tiffany has used essential oils for her own health as well as for her two boys. Tiffany's eldest boy suffers from feelings of worry, nervousness, head tension and upset tummy leading to school avoidance. Tiffany's youngest boy has been diagnosed with ADHD and Tourette's. After many doctors, specialist appointments and $$$$s later, Tiffany discovered the magical world of doTERRA essential oils and how they could support her and her family for both physical and emotional health and well-being.

Tiffany is passionate about using these oils every day, in eery way possible, to reduce the amount of toxins, chemicals, over the counter drugs and synthetic frangrances that she and her family use. As a result, she has uncovered a much more settled and grounded household.... as well as discovered her purpose in helping others.

---
Bring a notepad - you will need it!
We are so looking forward to meeting you!
With health, wealth and happiness,
Tiffany Magnussen
F: www.facebook.com/oilswithtiffany
W: http://mydoterra.com/oilswithtiffany
E: tmagnussen@aapt.net.au
M: 0439 547 151