Join us for Book Club in 2021! All things going to plan, we'll be meeting in person again!
About this event
Join us for Book Club in 2021!
Term 2 Meetings: Thursday 13th May| Thursday 10th June
All meetings are from 4:15-5:15pm
We're hoping to be able to host Book Clubs in store again in 2021. Which is very exciting indeed. However, while we are planning to welcome you all back, we have to be prepared to pivot to online meetings, should we need to. But if 2020 has taught us anything, it's that we're capable of great things when we work together!
 What do we do at Book Club?
Book Club members meet-up for about an hour to debrief about that month's book. The idea is to finish the book before our meeting so that we can discuss it without being worried about spoilers.
Leesa leads the discussion and guides Book Clubbers through some fun bookish activities - we want to encourage young readers to be critical thinkers, but are devoted to keeping our meetings fun!
On special occasions we'll be welcoming guest authors to join us!
Not to mention... Hot Chips!
What do we get with each ticket?
2 fantastic new titles to read before each meeting!
Plus a spot at the Book Club table (numbers are limited).
Our first book for Term 1, 2021 is:
The Detective's Guide To Ocean Travel by Nicki Greenberg
This can be collected from the store after you have signed up online.
The 2nd book is yet to be revealed and will be collected at the first meeting for the term in time to read for the 2nd meeting.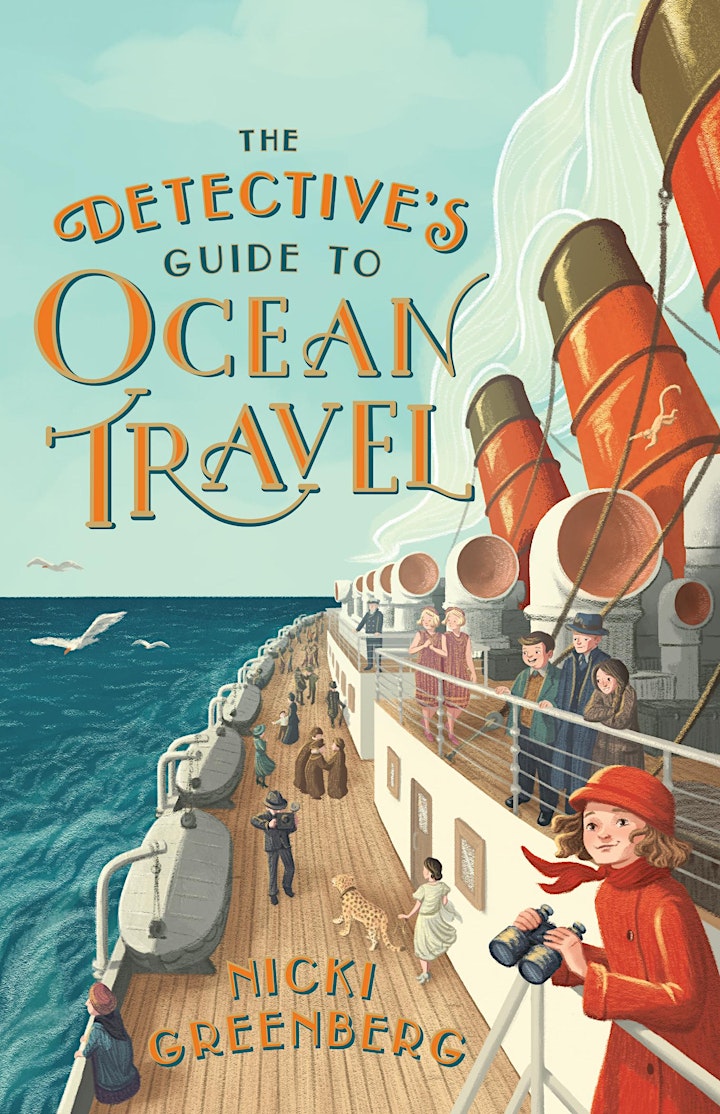 Organiser of Thursday Year 5 and 6 Book Club: Term 2