Thursday evening wheel for adults and teens 7pm
About this event
Learn wheel in a relaxed and fun environment suitable for all levels. There are two class times on offer - 7pm and 8pm. Each class is one hour. If you purchase the first hour, you can add the second for half price.
If you love wheel as much as us, continue for the whole term. We have created casual bookings for flexibility. If you wish to book the term, please contact us.
Please wear comfortable sports gear that you can move freely in. Please wear tight fitting flat soled shoes on the wheel. We recommend Converse All Stars or Dunlop Volleys or equivalent. If you are brave, be prepared to go upside down.
Please bring your camera and please bring your friends.
PLEASE NOTE: The classes are in the gym at Maccabi, 61 Woodrow Ave. If you are not familiar with the Maccabi Gym, please look for the car park next to the primary school on Woodrow Ave with the stone pillars at the entrance. The gym is accessed by walking along the right hand side of the playing fields from the car park. Google maps will direct you to the front of Carmel School on Cresswell Rd and you cannot access the gym from there.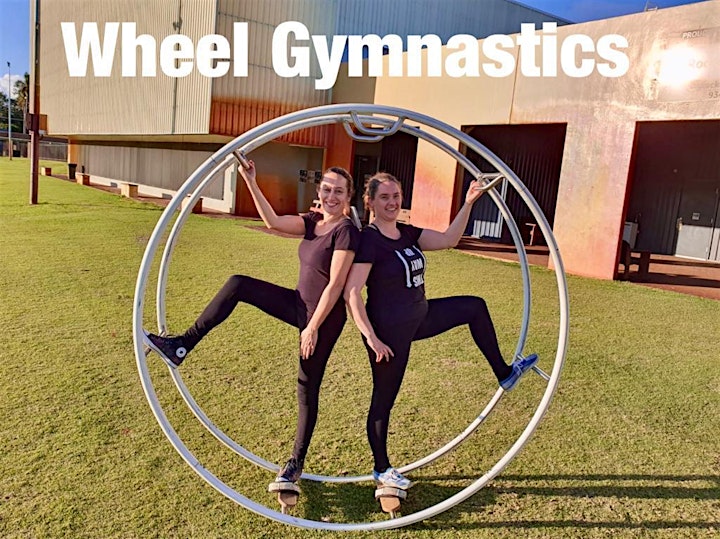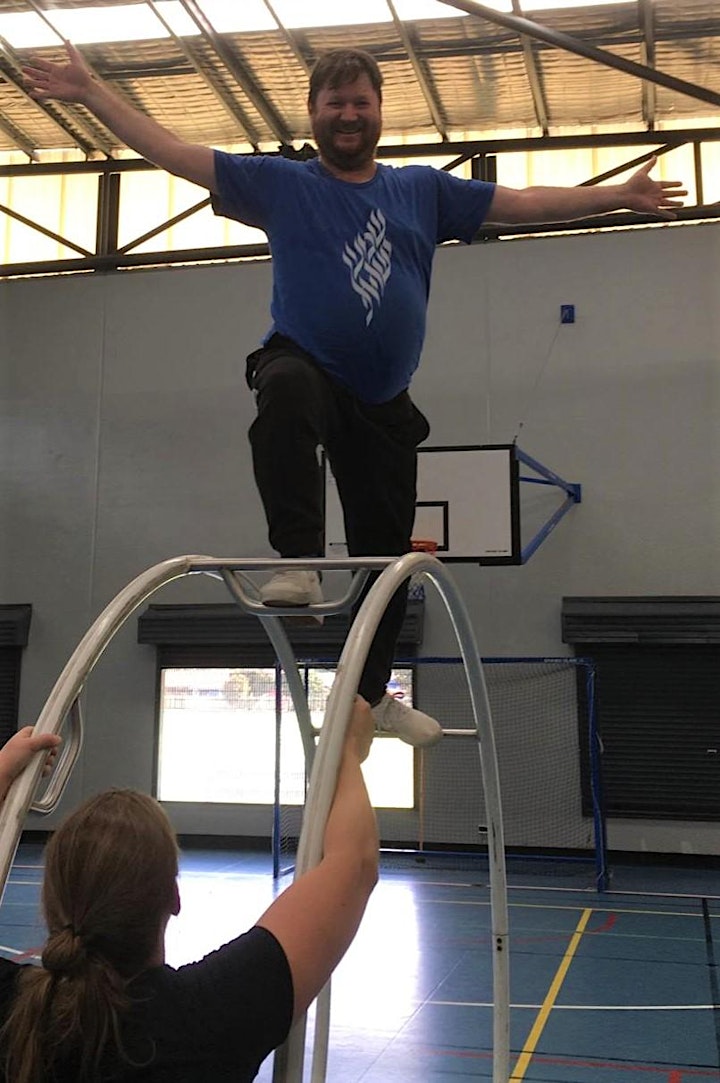 Organiser of Thursday Evening Wheel 7pm