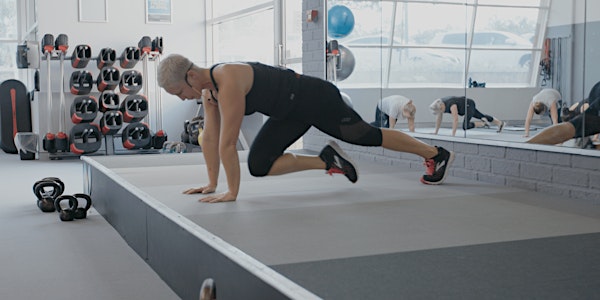 Location
Wanneroo Aquamotion
19 Civic Drive
Wanneroo, WA 6065
Australia
Maximum 25 people allowed in Group Fitness sessions (30 for Aqua Aerobics)
About this event
THIS EVENT IS FOR ENTRY TO GROUP FITNESS CLASSES ON THURSDAY ONLY. PLEASE SELECT THE TIME SLOT / CLASS YOU WOULD LIKE VIA THE TICKET SELECTION. For other dates, please view the other events on our page.
PROOF OF VACCINATION - In line with the State Government's proof of COVID-19 vaccination requirements, from Monday 31st January 2022, proof of double vaccinations will be required to access Group Fitness classes (excluding Aqua Aerobics)
*This information is subject to change based on Government announcements and direction
Due to the ongoing COVID-19 restrictions, a maximum of 25 people can use the Group Fitness room, a maximum of 17 for Spin and a maximum of 30 in the lap pool for Aqua classes at a time.
All tickets through Eventbrite are free; however, members will be required to show their membership card and casual users will be required to pay the regular casual entry price on arrival.
Please be aware you will only have access to the Group Fitness room (or lap pool for Aqua classes) during this session and will not be able to utilise any other area of the facility.
Access to the toilets, change rooms, and showers is allowed.