THUR ONLINE, LIVE Breastfeeding Class for Women and support person
KEMH Parent Education - ONLINE, LIVE, INTERACTIVE Class, Thursday afternoon, 1-3 pm 12th August
About this event
Thursday Afternoon ONLINE, LIVE, INTERACTIVE Parent Education Breastfeeding Class for women and their support person.
Eligibility: Birthing at King Edward
Book once over 20 wks
Participate from 30 - 36 weeks
King Edward Hospital are offering this free* online Live 2 hour Breastfeeding Class for Mothers and their support person who are Birthing at King Edward Hospital.
This class is held "ONLINE, live and Interactive with a midwife" with the ability for you to ask questions. The class covers practical advice about Positioning and Attachment, Hand expressing, Common Breastfeeding Challenges and General Information on how to Manage Breastfeeding at home.
Please use the pregnant persons name and Medical Reference Number
Cancellations call 64581368 Parent Education 8-3pm answering machine.
Before the session you must:
1. Download the Scopia application.
Click this link: http://healthywa.wa.gov.au/Articles/S_T/Telehealth-appointments-at-home
Follow the prompts for your chosen device.
2. Test your device one day prior
Call NMHS Telehealth: 6457 7991 or 6458 2823. Between 8am - 3.30pm, Monday – Friday
NMHS Telehealth will run a 'test call' with you to check your sound and video quality.
To attend the session:
Ensure, your device battery is fully charged or plugged in. Then:
1. Open Avaya Scopia (internet page/app)
2. Enter the Meeting ID: 6997
3. Click Participate Now/Connect
Requirements for participants:
- Doll to practice positioning and attachment.
- Bag of potato's approx. 3kgs
Please see our other courses available-We recommend booking a Childbirth and Parenting Course to learn about Labour, Birthing, Baby Care and Parenting.
The King Edward Physiotherapy Department has a Skills for Birth and Beyond Class and Pregnancy Aquarobics Class, copy link for information and bookings: https://www.eventbrite.com.au/o/kemh-physiotherapy-department-29852066885
*Patients who do not have a Medicare Number will be charged for this course-Please Contact the Cashiers Office on (08) 64581595. and/or your Insurance Company for Pricing.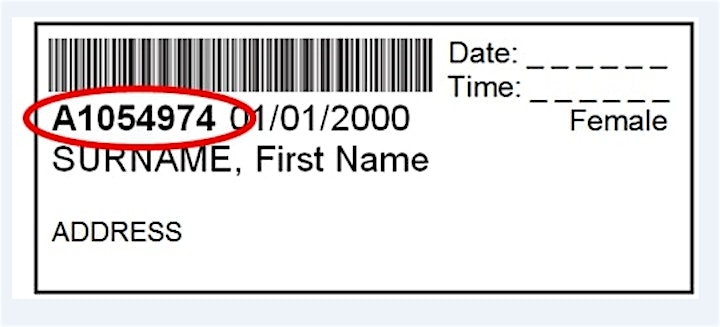 Organiser of THUR ONLINE, LIVE Breastfeeding Class for Women and support person