Location
Whitebrook Theatre
Y Block
Southern Cross University
Lismore, NSW 2480
Australia
LIOR AND TINALLEY STRING QUARTET
About this event
OUR SPONSORS
The Northern Rivers Conservatorium would like to thank our friends at Musica Viva and the Southern Cross University for their kind assistance in providing free tickets to those who have been affected by the recent floods in Lismore.

As a long-standing supporter of the Northern Rivers Conservatorium, Musica Viva Australia is delighted to provide support to this year's concerts. This support will help the Conservatorium offer free seats to those affected by the devastating floods, the effects of which will be felt for some time to come in the community.

Southern Cross University is proud to support this event brought to us by the Northern Rivers Conservatorium. We are deeply connected to the communities that have been impacted, and we are proud to be a part of the region's recovery.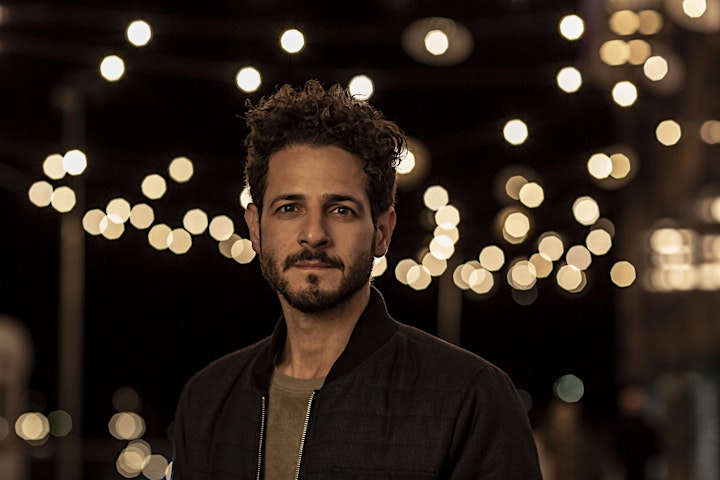 Singer/songwriter, Lior is renowned for his beautiful voice and lyrics that radiate truth and sincerity, and as the world searches for compassion and understanding, the importance of music as a means of communication cannot be undervalued. In this musical narrative of love, loss and compassion, Tinalley and Lior perform a new song cycle by Melbourne composer, Ade Vincent. Three of Dvorak's rousing love songs from his collection of Cypresses; echoes of love cherished, tormented and forgotten, are paired with Barber's haunting 'Adagio' from his String Quartet Opus 11 and Lior's achingly haunting 'My Grandfather'. In a final quest for peace, Lior and Nigel Westlake reimagine Sim Shalom (Grant Peace) from 'Compassion', merging the symphonic world with that of the string quartet.
Ravel's effusive String Quartet opens the program. Critics and public alike rejected the quartet when it was first performed, and yet now it is one of the genres most beloved works. At times wistful and at other times melancholic, even devastating; the work is in itself a reminder of the changeable nature of public sentiment.
Lior burst on to the Australian music scene in 2005 with his stunning debut album, "Autumn Flow". Recorded and released entirely independently, the album became one of the most successful independent debuts in Australian history with sales surpassing platinum. A swag of accolades followed, amongst them three ARIA nominations - including Best Male Artist. Most artists set out with an ambition to build a career based on musical credibility and integrity whilst maintaining an independence and individuality in their craft. Lior is certainly part of that rare breed that has achieved this whilst garnering a great degree of success and critical acclaim.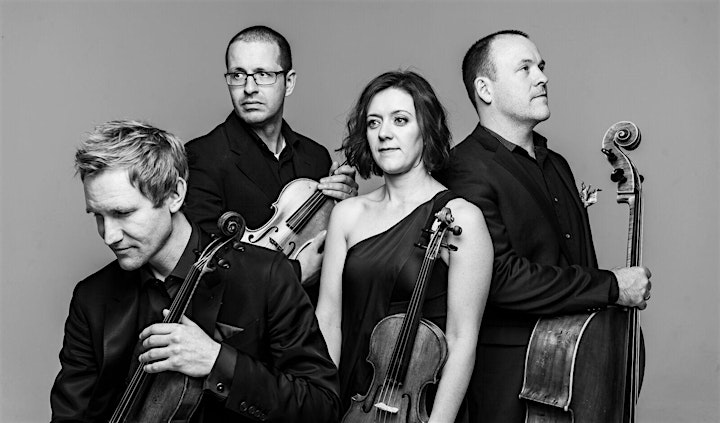 Internationally acclaimed for its 'addictive sound' and 'intuitive' music making, Australia's Tinalley String Quartet has established itself as one of the finest string quartets of its generation since forming in 2003. Awarded First Prize at the 9th Banff International String Quartet Competition and Grand Prize at the 2005 Australian Chamber Music Competition, the Quartet has performed throughout Europe, America, Canada and Australia to critical acclaim.
International highlights have included appearances at the Vienna Musikverein, Berlin Konzerthaus, Amsterdam Concertgebouw, Bremen Die Glocke, Frankfurt AlteOper, as well as in Paris, Hamburg, Vancouver, San Francisco, Toronto and New York. In Australia, the Quartet has an active recital schedule and has appeared at the nation's premier festivals including the Adelaide Music Festival, Perth International Arts Festival, Canberra International Music Festival, Huntington Festival, Melbourne International Arts Festival and the Australian Festival of Chamber Music. From 2016-2018, Tinalley was Quartet in Residence at the Coriole Music Festival in the McLaren Vale.
The Quartet has been broadcast worldwide by ABC Classic FM, CBC Canada, SRW2 and HR2 Kultur Germany, Radio France and Public National Radio, The Netherlands and its CD release of Haydn's Opus 20 Quartets garnered international praise, UK's Strad Magazine singling the recording out as 'recommended' listening, describing the performances as "technically assured, warm-toned, beautifully blended and ideally balanced". In 2018, the Quartet was appointed Quartet in Residence at The University of Queensland, and released its first album on the DECCA Classics label of the Ravel and Debussy String Quartets.