Sales Have Ended
Ticket sales have ended
Thank you for registering for Mums The Word Launch Dinner. Please keep your ticket handy and be ready to produce it upon entry!
Sales Have Ended
Ticket sales have ended
Thank you for registering for Mums The Word Launch Dinner. Please keep your ticket handy and be ready to produce it upon entry!
Hear from 3 amazing mums in our community & their heartfelt stories of the struggles that they have faced & how they continue to rise above
About this Event
We have a vision: to bring like-minded mums together to be inspired, empowered, practice self love & care, have open discussions, celebrate the trials and triumphs of mum life and to have a bit of fun (without the kids)!
Inclusions :-
Hear from inspirational mums who will get vulnerable & share their stories of how they have overcome some huge challenges & risen above them and come out more empowered then ever!
opportunity to form new friendships in the community
Emily Wadsworth is a highly skilled, prominent and passionate Business Analyst professional who has successful experience across a broad range of business applications, infrastructure and business domains. Emily has provided numerous engagement and consultation strategies, which have informed Organisations key business process, Transformation strategies, as well as policy and system development.
Emily's eldest son was diagnosed with Klinefelter Syndrome, a genetic condition that isn't rare, but rarely diagnosed. Through personal experience and research, she identified a need within the Queensland Community to translate technical information from peer reviewed published journal papers, into easily digestible information for patients and families to better understand what research outcomes mean for those affected.From this, Emily has successfully established a Not for Profit Incorporated Association, to raise awareness and provide a positive understanding of chromosomal variations to families across the world.
Emily is also on the committee of XYY Syndrome Association of Australia and also a board member of Clairvaux MacKillop college Pastoral board.
Emily has been married for 16 years with three children, two teenage boys and one vivacious 9 year old daughter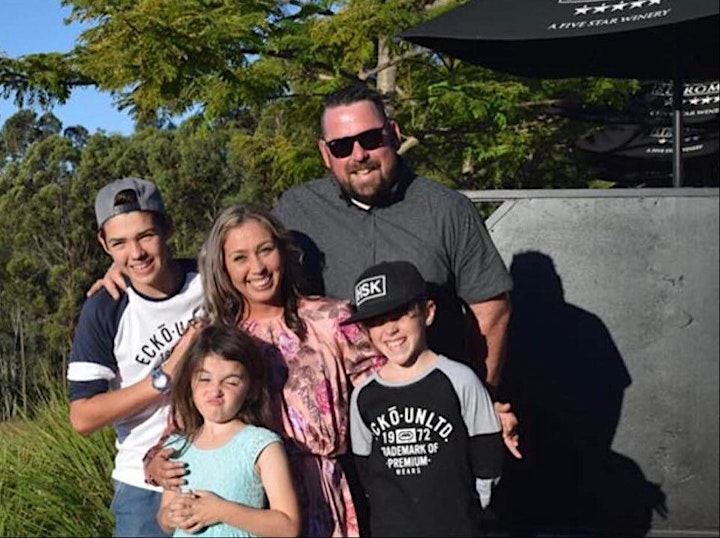 Jessica Johns is a mum of 4 girls 2 of which are step daughters and 1 Angel Boy. Jess became a mum at the age of 19 years old. As a mother she has been through many challenges from having to escape domestic violent relationships to the loss of a child.
Jess had to walk her girls through the grieving process of their brother and find a 'new normal' in life. She continues to teach her girls that no matter what life throws at you, you can come out stronger on the other side.
Through her sons journey Jess found out her purpose in life for a career. Jess is now a clinical support worker for children who have life threating disabilities and children in palliative care. Jess goes to their homes or hospital and cares for these children, so their parents can have a break. Cause she know what it's like to have to go through such hard times.
Cassie is a mum to 3 boys – Francis 18, Ben 21 and Oliver 18, and married to Michael for 22 years.
Cassie left Australia in 1987 at the age of 16 to be an exchange student in Denmark. In November 1987 Cassie developed Type 1 diabetes and with the help of her Danish family she learnt to manage the disease.
Cassie came back after 12 months away and headed to Sydney University to study Bachelor of Applied Science in Health Information Management. This has developed into a career that has taken Cassie around Australia and the world speaking at various conferences about privacy, Activity Based Funding, Clinical Coding and HIM workforce.
Cassie and Michael have a seafood business which Michael runs while Cassie continues with her career as Health Information Services Operations Manager – Qld, NT and WA for Healthscope.
Cassie and Michael's greatest achievements are their children. A lot of miscarriages after the birth of Ben and time spent in hospital resulted in premmie twins born at 28 weeks.
Cassie has been a Surf Lifesaver at Ballina, photographer for the many water polo teams the boys have played in, Board member for the Health Information Manager Association of Australia and volunteered in many school committees.
Cassie, in her spare time, is helping to set up a new Health Information Management school at SCU, goes fishing with Michael, crochets and reads many murder mystery books.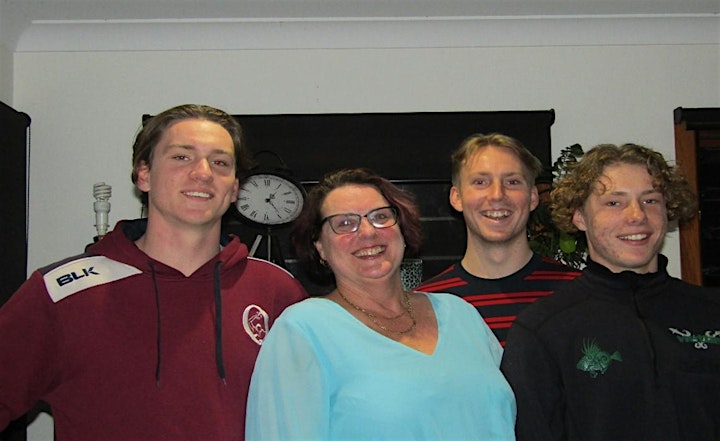 So get a little dolled up & come along and have a fun night out with an uninterrupted dinner (that you don't have to prepare) and we promise you won't be hearing muuuuum .. Just a night out for you !