Description
This 3 day dare is the sequel to the candid and convivial conversation of 26th March which you can register for here.
On each of the 3 days (3rd, 4th and 5th April at 4.30 pm AEDT I will be facilitating an after action review conversation with participants that is specific to the days focus:
1) 3rd April is feeling valued day.
2) 4th April is living values day.
3) 5th April is delivering value in ways that are hard to emulate day.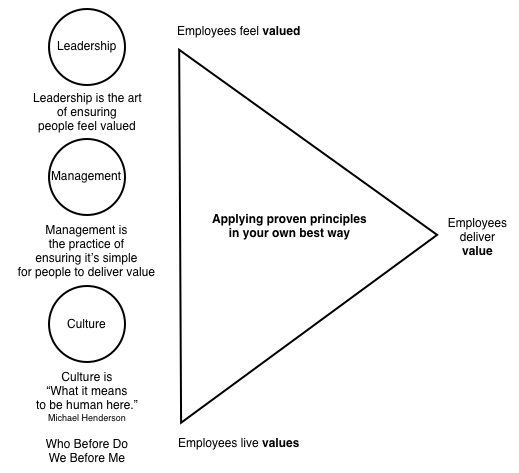 3 immediately implementable actions per day will be declared at 5 pm on the day prior.
Taking the 9 actions in your own best way will help you to elevate your culture and better embrace the new world of work. Better business results at less personal cost will be a consequence.
We'll be using Zoom technology for this event so you can join in from anywhere using your computer, tablet, or mobile device.
You will also be able to telephone me during each day of the challenge.
You must participate in the 26th March (details here) conversation to participate in the challenge.
Be remarkable.
Ian
Ian adds value & depth to our structure, people development, meetings and conversations. Mentoring sessions are always enlightening and solutions based. For any business that is needing to thrive through change, Ian can offer a range of tools to support this with a humanised approach. Solutions will naturally result.
Narelle Mason, when Finance and Operations Manager at Ballarat Regional Industries
I've had the pleasure of working with Ian for close to two years in one-on-one and group settings. Ian's unconventional in his approach (refreshing!) but works to a brilliantly simple yet powerful philosophy that centres around our experiences as human beings (shocking I know!!). He's a purpose and values-driven mentor and team builder who I'd recommend to anyone.
Chris Pike, General Manager – Culture & Community, Surf Coast Shire Council
As a mentor to me and my family members who lead and manage our businesses Ian Berry has made a significant difference to our personal and business success including our 570% growth in just under 5 years.
Peter Taylor, CEO Townsend Building Services