CACC's Inaugural Australia Canada Trade Summit
AUSTRALIA | 16-18 November 2021 AEDT
CANADA | 15 - 17 November 2021 EST
About this event
In this inaugural Australia Canada Trade (ACT) Summit, the CACC is proud to host the fourth of five sessions.
SESSION FOUR
The shift towards E-commerce has charged ahead during the global pandemic. E-commerce has exploded and led to a tectonic shift in the way that modern day business is carried out. Financial transactions and settlements are increasingly shifting towards blockchain-based solutions. Supply chain infrastructure has been reconfigured to leverage local distribution centres and delivery businesses.
All over the world, bosses have realized that much of the work that had been carried out from the office can be done from home as efficiently and more cost effectively. The accelerated adoption of technology and associated changes in business activities are unprecedented. E-commerce was once considered a "nice to have", now it's considered a necessity; and it's not just for bricks & mortar.
But what is E-Commerce? In its most basic form, it is the buying and selling of goods or services via the internet. Sounds simple. Or is it? This panel discussion will explore the successes and fails within the E-commerce space, future proofing your business, and how cryptocurrency could affect our daily lives.
This event is for:
Canadian exporters and investors into Australia
Australian exporters and investors into Canada 
Partners who can support these Canadian & Australian investors and exporters
Business people interested in a Canadian and Australian perspective on current economic affairs and how to operate within these changing realities.   
Minister for Superannuation, Financial Services and the Digital Economy
Minister for Women's Economic Security
Senator the Hon Jane Hume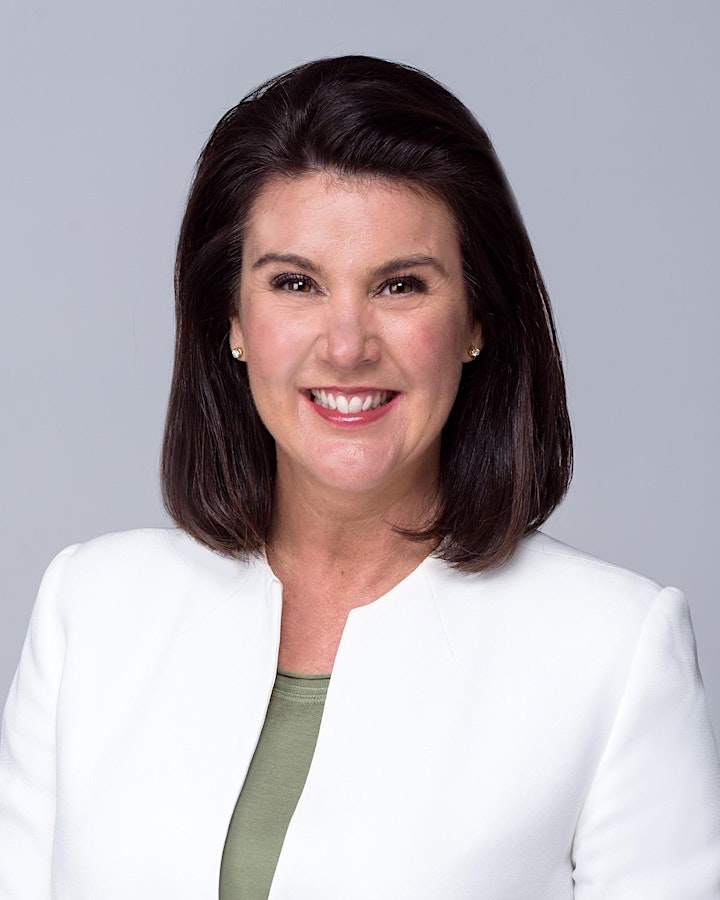 Senator the Hon Jane Hume was first appointed to the Australian Federal Ministry in 2019, with responsibility for Superannuation, Financial Services and Financial Technology. Her responsibilities were expanded in 2020 to encompass the broader digital economy, and again in 2021 when she became the first Minister for Women's Economic Security.
Minister Hume is passionate about her portfolios- from improving Australia's superannuation system, ensuring it is transparent, efficient and fit-for-purpose; to facilitating Australia's ambition to be a world leading digital economy and society by 2030; to ensuring the best possible economic outcomes for women, there is much work to do.
Upon being elected as a Liberal Senator for Victoria in 2016, Senator Hume was appointed Chair of the Senate Standing Committee on Economics. She previously held various senior positions in the financial services industry, working for the National Australia Bank, Rothschild Australia, Deutsche Bank and, immediately prior to her election, as a Senior Policy Adviser at Australian Super.
A proud Melburnian and St Kilda supporter, Minister Hume enjoys swimming, reading, and most of all, spending time with her three children, Harry, Charlie, and Imogen.
__________________________________________________________________________________________________
Managing Director
Clearco Australia
Dan Peters
Dan Peters has more than 20 years of digital experience including over a decade in senior director positions at Google, including as Director of Strategic Partnerships from 2017-2020.
Dan returned to the world of start-ups in 2020 as a co-founder and Chief Revenue Officer at the next-generation payments start-up, LimePay.
Previously he was a co-founder of Cleardocs, a disruptive legal-tech solution, which was sold to ThompsonReuters in 2011.

Co-founded as Clearbanc in 2015, Clearco offers the most founder-friendly capital solutions for e-commerce, mobile apps, and SaaS founders as well as a full suite of products and access to a powerful global network, insights and data, and recommendations. Clearco has financed over 5500 companies to date, including Leesa Sleep, fashion-rental service Le Tote, home goods company Public Goods, shirtmaker UNTUCKit, online speech therapy practice Expressable, and digital real estate marketplace SetSchedule.
__________________________________________________________________________________________________
MODERATOR
Chief Compliance & Financial Crime Officer
Crown Resorts Limited
Steven Blackburn, B.A. (Hon), J.D./LL.B.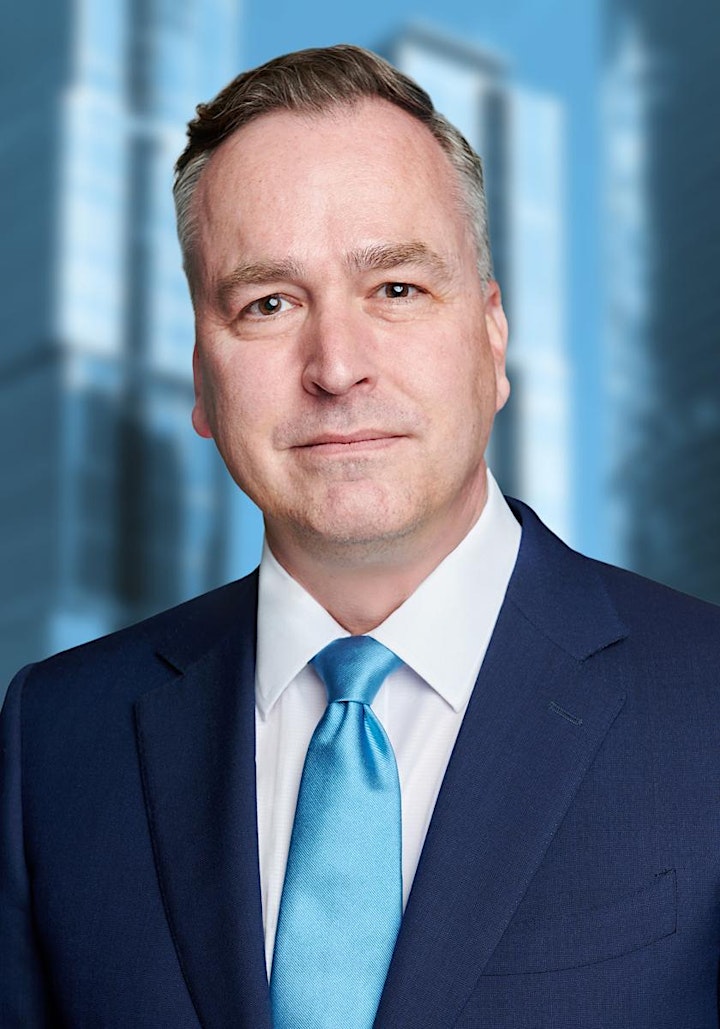 Appointed Crown Resorts' Group Chief Compliance and Financial Crime Officer in March 2021, Steven Blackburn is responsible for Compliance, Responsible Gaming, Anti-Money Laundering, Counter-Terrorist Financing, Sanctions and Anti-Bribery and Corruption at Crown Resorts.
With over 17 years' experience gained both overseas and in Australia working in senior executive Risk Management, Compliance and Financial Crime roles, Mr Blackburn has deep knowledge of and practice with risk management and compliance in heavily regulated environments across different sectors, including financial services and gaming.
Mr Blackburn has chaired and been a speaker at numerous conferences internationally and has represented employers and the financial services industry before senior government committees. Mr Blackburn was previously National Australia Bank's (NAB) Chief Financial Crime Risk Officer, and was responsible for NAB's financial crime program content and design and oversight of enterprise-wide implementation, including oversight of Financial Crime control activity and compliance with economic sanctions across NAB's global operations.
Prior to NAB, Mr Blackburn was the Global Chief Anti-Money Laundering Officer at the Canadian Imperial Bank of Commerce (CIBC). Mr Blackburn is a qualified lawyer, having been Managing Counsel at CIBC and practicing corporate/commercial law at Torys LLP in Toronto for a number of years prior to joining CIBC.
Mr Blackburn is a member of the Law Society of Ontario, holds a Bachelor of Arts (Honours) from McGill University in Montreal, Canada, and a Juris Doctorate and Bachelor of Laws from Queen's University in Kingston, Canada.
Mr Blackburn is a board director of the Canada Australia Chamber of Commerce.
__________________________________________________________________________________________________
AGENDA
Australian Eastern Standard Time - Thursday, 18 November
8:30AM - EVENT OPENS
8:30AM - CACC WELCOMING REMARKS
8:35AM - MODERATED DISCUSSION
9:30AM - Q&A
9:45AM - CLOSING REMARKS
9:50AM - EVENT CLOSES
Canadian Eastern Standard Time - Wednesday, November 17
4:30PM - EVENT OPENS
4:30PM - CACC WELCOMING REMARKS
4:35PM - MODERATED DISCUSSION
5:30PM - Q&A
5:45PM - CLOSING REMARKS
5:50PM - EVENT CLOSES
The Canadian Australian Chamber of Commerce (CACC) is a non-profit, volunteer based organisation that aims to bring businesses together to facilitate a strong environment for economic trade and investment between Canada and Australia.