This month ICG VIC C&C are proud to bring you "the REAL McCOY in Leadership...
Description
Hey you-epic beauty YOU ARE,
That's right, you read it right. This month ICG VIC Coach & Connect are super grateful to bring you "the REAL McCOY in Leadership". Let us welcome our very own Pro Coach Liz McCoy, from iWANT Enterprises -GIDDY THE FRACK UP!!!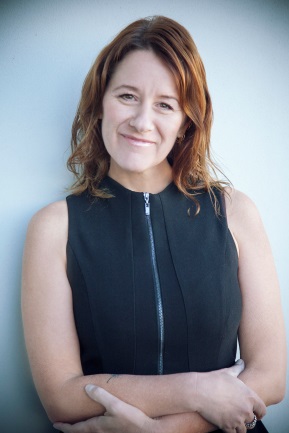 Liz is a shining light in WA and is doing our industry proud through assisting, supporting and empowering woman to step up and into leadership roles which await them.
She is a powerhouse of strong female leadership and is driven to support women to be better leaders while maintaining their femineity. As she so eloquently put it in her clip below (love it!)…there is no need for females to turn into cold hearted bitches when moving into Leadership and or in Senior Executive Roles.
Liz is a visionary thinking, "Visioneering" is a topic she presents to her audiences around Australia and I know we will be privy to part of this experience, along with her sharing her journey to date.
A little inside story, Liz was actually one of the first people I called when taking over the ICG VIC C&C Leadership role in Melbourne. How come, because I was attracted to her no nonsense boots and all approach, her drive and ambition as she has done what needs to be done to be worthy of the success she has created in her niche and business. This lady has a massive heart and deep within it a vision which she is on a mission to share. I just had to get her in the room for us so we could hear her story and grow together.
We are only limited by what we believe possible, Liz is another example of what's possible when YOU know what YOU want, YOU back yourself and YOU use the tools, trust the systems and do the WORK!!! On that note she will be coming straight from Day 2 of Meta III into our room to serve us…OUTSTANDING!!!
Hear from the lady herself: https://youtu.be/_dLBJsHuwAY
Grab your tickets quick this month as she's going to fill up pretty quickly.
Your adoring, Rachael "Rakka" Henderson
Victorian ICG Coach and Connect Leader

TUESDAY 25.10.16
PLEASE NOTE REGISTRATION: FROM 6:30PM, following straight after Meta III Training
EVENT START: 7:00pm
TICKET SALES: $25.00 on the door (CASH ONLY-NO RECEIPTS GIVEN)
or $20.00 pre-sale with the LINK ABOVE