Thinking about doing business in China?

Wednesday, 8 May 2013 from 5:30 pm to 7:00 pm (ACST)
Event Details
China is home to the most exciting group of markets in today's business world, but importing from China can be challenging and risky for the inexperienced.  Importers should take time to understand the culture, and plan sound risk management strategies. Doing business in China requires a significant level of commercial acumen to succeed.  The market is heavily dependent on relationships and communications with government are crucial to success.
Lisa Goodhand from China Blueprint Consultants, will be speaking at the MEA Conference on the 7th May. For those unable to attend, but who would like to gauge the viability of taking their business idea to China, join us for an informal get together at the offices of CPA Australia, Level 3, 62 Cavenagh Street, Darwin on Wednesday, 8 May.
Lisa will make a short presentation and then be available for discussion and networking.  Refreshments will be provided.
Speaker: Lisa Goodhand, Managing Director
Lisa Goodhand is a professional speaker and business coach.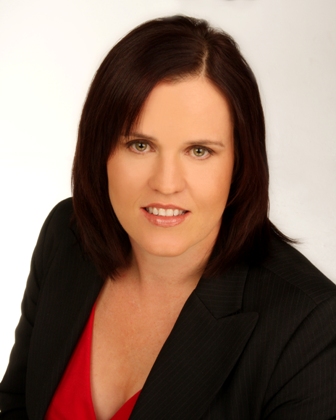 Fluent in Mandarin and deeply respected by her Chinese counterparts with an in-depth understanding of Chinese culture, Lisa is uniquely equipped to offer expert guidance and support to entrepreneurs wanting to do business in China. Lisa has an Australian University degree in Chinese (ANU), a Master's Degree in Criminology (SYD), and a Diploma of Policing.
Lisa has been described in client testimonials as one of Australia's leading experts in engaging with the China market.  OBQ Magazine recently recognised Lisa in the top 100 elite Australian professionals working in China (p23, p34).
She believes that anyone with the energy and passion for business in China can be successful there and is keen to share her expertise.

About China Blueprint
China Blueprint is one of Sydney's leading boutique consultancy companies facilitating business and investment between Australia and China.  Their services are unique, developed through a need originally identified by the company director and founder, Lisa Goodhand, who has many years experience in the region.
China Blueprint services focus on all aspects of import, export, manufacturing, investment and due diligence involving China. This includes advising on sourcing suitable manufacturers that meet Australian standards, exporting Australian goods to the Chinese domestic market, identifying potential acquisition opportunities in both Australia & China, undertaking market research, assisting in the set-up of China based ventures and the identification and management of key risks associated with conducting business in China.
China Blueprint  are active across a number of industries, including but not limited to light and heavy industry, service markets and trade exhibitions and have extensive government and private sector networks in China and Australia.
Their strategy is to look beyond what is standard business practice in Australia and apply local China market knowledge and experience to interpret and drive Australian businesses in their entry into and success in China.
When & Where

CPA Australia
62 Cavenagh Street
#3
Darwin, NT 0800
Australia

Wednesday, 8 May 2013 from 5:30 pm to 7:00 pm (ACST)
Add to my calendar
Organiser
EntreprenursNT is about helping individuals and groups put their ideas into action.  We believe that entrepreneurs can change the world, in fact they have been doing it for centuries. So that is what we want to do: change the world by helping you to be an entrepreneur. By connecting people, sharing stories and acting on ideas.
EVERY VENTURE, NO MATTER HOW SMALL, IS WORTHWHILE.
Whenever we meet someone who has an idea and followed it through we are inspired.  Not all the stories start or end with financial success, but the one constant with all of these stories is the courage, the conviction and the PASSION of the individuals involved, of these entrepreneurs.  Every venture, no matter how small, is worthwhile.
My name is Jason Schoolmeester, and I'm 
the creator and writer here.  I'm married and about to have my first kid. I live in Darwin in the Northern Territory.  Read more: My story.
Connect with us on Twitter or email us at info [at] entrepreneursnt [dot] com [dot] au.