ThetaHealing DNA Practitioner Training with Sara Herring

Friday, 9 September 2016 at 9:00 am

-

Sunday, 11 September 2016 at 5:30 pm (AEST)
Event Details
ThetaHealing DNA
Practitioner Training
Friday 9th-Sunday 11th
September 2016
Cheltenham, Victoria
Discover all you can be - Learn Theta Healing Today!
This course will empower you to transform your life and the lives of others!
Anyone can learn Theta Healing!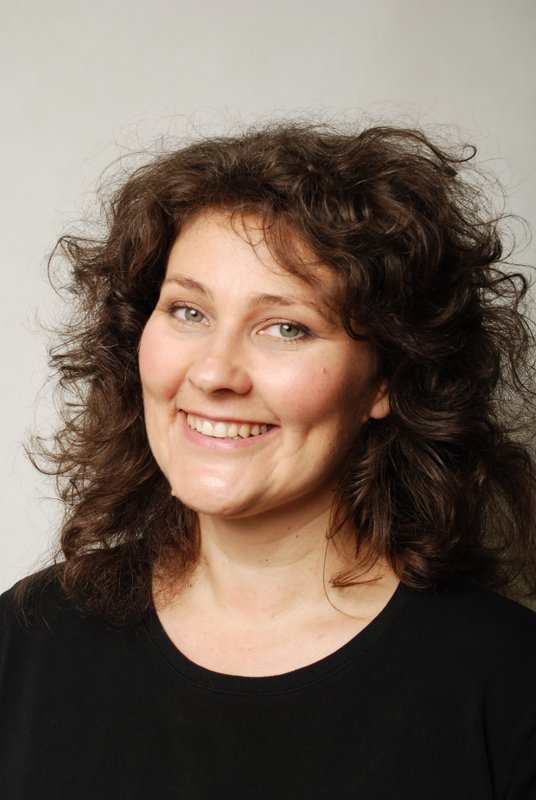 ThetaHealing Trainer Sara Herring
This course is even better than you thought possible. You are invited to discover and learn the tools to become empowered in your life today!
This 3 day DNA course introduces you to the basic ThetaHealing Techniques needed to change beliefs about yourself and others.
The hands-on class enables you to be validated as you practice.
It is designed to teach you to develop and connect with your intuitive and healing capabilities.
The heart of this seminar is the practice of techniques that allow you to change life patterns held in place by core, genetic, historic and soul beliefs, either self inflicted or externally imposed.
To find out more about ThetaHealing, go to http://thetahealing.com.

---
You will learn:
How to go into a theta brainwave

How to develop your intuition

The power of your thoughts and subconscious mind

How negative thoughts affect your health and well being, creating problems in your life

How to remove negative thoughts and beliefs, and replace them with positives ones

How to clear energy

How to align your energy field

How to scan the body for illness

How to remove radiation from the body

How to heal yourself and others

How to dig to find the bottom belief

How to do group healings

How to muscle test

How to remove curses, entities, psychic hooks and negative energy

How to do Guardian angel readings

How to do future readings

How to retrieve soul fragments

How to heal defective genes

How to manifest

How to balance your mood

Why you create things in your life and what you have learned from it
And much more...
By the end of the seminar, you are ready to begin practising ThetaHealing® as a ThetaHealer®.
---
WHAT ARE THE REQUIREMENTS?
There are no prerequisites for this course. All you need is a desire to want do things differently. Your life looks perfect on the outside but inside you are just not happy. You know it is meant to be better than this. You want to stop the self-sabotage. You want to get unstuck. You are ready to invest in yourself.
---
WHAT AM I GOING TO GET FROM THIS COURSE?
You will get tools and techniques that will help you in ALL areas of your life. When emotions come up you will know how to deal with them.  You will be able to find out where they came from and then remove them, lessening the burden.
You will get the ability to transform your life. You will be able to work with limiting beliefs, allowing you to move forward empowered to live the life you want to create.
You will be able to work with your clients, helping them change their lives for the better.
This is a hands on course, with the heart of the seminar being the practice and participation in all the techniques.
---
OTHER ALTERNATIVE THERAPISTS:
This technique marries beautifully with Hypnotherapy and other non-standard therapies; it helps to increase your intuition when working with your clients, and helps to work with your clients on a deeper level.
ThetaHealing® is a registered trademark of Vianna Stibel
---
Testimonials
"Having participated in the Basic course with Sara was a gift. She made the learning's easy for the students to understand and her warmth and patience made the experience so much more enjoyable. Sara is a gifted teacher and a wonderful person who has an amazing ability to make people feel so comfortable in her presence. Thank you."  - CB
"It was an honour and pleasure for me meeting you and the wonderful people in the group.
It is so hard to put into words what the weekend has done for me, I have learnt immeasurable life-long tools that are so simple and so easily accessed, I have certainly gained an enlightened view of myself.
Sara your teaching was what made it truly amazing, your energy, wisdom, experience, gentleness, understanding, love and belief of Theta... the list goes on. I felt safe to purge and safe to learn, where were you when I was at school?
Over the last week I have done a lot of work on myself and have made a lot of realisations and truths, something I would never have achieved before this course. I can now move forward knowing I am more connected and special.
Thanks Sara, I look forward to doing the Advanced course." - KS
"I have recently participated in the Theta Healing course with Sara Herring.
I have to say that the course was more than I could have hoped for in every way.  I would like to thank Sara from the bottom of my heart for her support and care in sharing her knowledge and skills with us.  There are no limits to what we can achieve with the skills that we learn in this course. I didn't want it to end.  Thank you so much." - DM
---
 About your trainer
Sara Herring has been in the Alternative Therapy Industry for over 30 years, working both internationally and in Australia.  She works with clients on a one to one basis, in person and via Skype, she facilitates workshops and has recorded many meditation and Hypnotherapy CD's.  She is constantly gaining new insights and knowledge, to empower others on their journeys.
In 2004 ThetaHealing found her changing her life and soon started teaching this amazing technique.  As well as being a ThetaHealing Master, she is a Clinical Hypnotherapist, NLP practitioner and coach, Resource Therapist, Reiki practitioner, Russian New Knowledge practitioner and trainer, and many other modalities!
When she developed Fibromyalgia, she dug deep beneath the surface and released the emotional trauma, which was holding it in place. Then working on her negative beliefs that were stopping her being her true self, she healed from the inside out.  ThetaHealing goes to the very core of your being and from there heals from the inside out!
Sara is passionate about bringing her clients and students, into wellness and for them to become the best they can possibly be.
With love, light and lots of laughter she will empower you to create the life you were born to live. Come on a journey with her to learn, experience and channel the power of natural healing energies.
If you'd like to contact Sara, you can call her on 0412 771612 or email her at sara@thetaville.com.au.
---
Theta Healing is a technique that allows you to access your subconscious, using a theta brain wave and giving you direct access. Your subconscious knows everything about you, thus by accessing this, together we can release limiting beliefs, traumas, burdens and anything else which is holding you back and stopping you from being your true self. Using this theta brain wave we replace these with positive thoughts and feelings encoding them into your cells, you subconscious, and your DNA. It enables your body to conquer physical illness and remove emotional blockages. Your beliefs and thoughts create your reality. 
Let Sara Herring at ThetaVille, a Master of ThetaHealing® introduce you to this most powerful energy-healing technique and its background and provide you with accurate and up to date information on sessions and courses, to enable you to find you. With ThetaHealing, you can manifest your dreams, create miracles in your life and live the life you always dreamed of. Its foundation is unconditional love and you can feel and experience this with ease and joy. Whether it's a limiting belief, a trauma, a health issue, money problems or relationship issues, ThetaHealing® can assist in transforming these into a new higher level of understanding and healing. With this divine technique, new feelings and positive energies are introduced into every cell in your body and mind; always with your permission first.
By learning ThetaHealing® you give yourself a great tool for healing, ongoing self-development and spiritual awareness. Your personal experience will open your heart and mind to the possibilities of ThetaHealing®.
Are you ready to heal and be all that you can be?
---
Event Details
Where: 44 Station Rd Cheltenham
When: Three action-packed days, 9.00am to 5.30pm Friday 9th, Saturday 10th and Sunday 11th September 2016 
Investment: $690 - SAVE $100 IF YOU ACT NOW: limited availability Early Bird price $590
To book: Book your place at the top of this page 
What to bring: Open mind, pens, paper and a smile!
Manual and ThetaHealing book provided.
When & Where

44 Station Rd

Cheltenham, VIC 3192
Australia

Friday, 9 September 2016 at 9:00 am

-

Sunday, 11 September 2016 at 5:30 pm (AEST)
Add to my calendar
Organiser
Come and join us for one-off events, continuing professional development, seminars and workshops on all aspects of building your hypnotherapy business.