Therapeutic Goods Regulation in Australia - The Challenge of Change

Friday, 23 November 2018 from 9:00 am to 5:00 pm (AEDT)
Event Details
Area of Interest: Medicine and Health-Pharmaceutical Medicine 

This Masterclass is for non legal executives and interested persons. It will explain the policy drivers, legal framework and related practices concerning the registration and listing of therapeutic goods under the Therapeutic Goods Act 1989.
Sessions will address the development of policy, the resultant law and related practice relating to therapeutic goods in every day English terms with relevant examples. The Masterclass will end with an in-depth discussion of contemporary issues impacting the therapeutics industry in Australia.
By the end of this Masterclass you will be able to:
Understand the history and development of therapeutic goods regulation in Australia

Explain the legal framework supporting the regulation of therapeutic goods in Australia

Assess the policy environment and understand the implications of recent amendments to the regulation of therapeutic goods in Australia

Evaluate the future regulatory environment for therapeutic goods in Australia
---
Agenda

0900 Welcome
0915 Development and Evolution of Therapeutic Goods Policy in Australia
1015 Morning Tea
1045 Therapeutic Goods Act
1130 Therapeutic Goods Regulations
1215 Lunch
1330 Regulatory reform an update from 2017/18 and forecast for 2018/19
1530 Afternoon Tea
1600 Panel Discussion: The Contemporary Setting
1700 Close

---
Presenters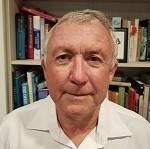 Allan Anforth BSc, MSc, LLB, LLM, Grad Dip Public Law 
Allan Anforth is a barrister located in Canberra and practicing nationally in federal administrative law. This includes matters in the Administrative Appeals Tribunal and Federal Court concerning therapeutic goods and pharmaceutical benefit matters. Allan is a former senior legal officer in Department of Health and former part time member of the Administrative Appeals Tribunal. He is a former member of the NSW Civil and Administrative Tribunal and presently part time senior member of the ACT Civil and Administrative Tribunal. He has lectured in law at the University of Canberra as well as his present engagement at UNSW.




Orin Chisholm, BSc (Hons), GCULT, PhD 
Orin Chisholm is the Program Director and Senior Lecturer in Pharmaceutical Medicine in the School of Medical Sciences at UNSW. Orin completed her doctoral studies in the molecular basis of leukemia at the Children's Medical Research Foundation, followed by several postdoctoral appointments both within Australia and overseas. She then moved into pharmaceutical Regulatory Affairs, where she has over 12 years' experience, before taking on the program director position at UNSW.  Orin completed a Graduate Certificate in University Learning and Teaching in 2015. She is a member of the federal Gene Technology Technical Advisory Committee.




Jenny Francis Principal Legal & Policy Advisor, Health Products Regulation Group
Jenny Francis is the Principal Legal and Policy Adviser for the Health Products Regulation Group (incorporating the Therapeutic Goods Administration and the Office of Drug Control) in the Department of Health (Commonwealth). Among other things, she has responsibility for advising the executive of the Group on the operation of the Therapeutic Goods Act 1989 (the TG Act) and the regulations made under that Act. Jenny advised on the amendments made to the TG Act in 2017 and 2018 reflecting implementation of the Government's response to the Expert Panel Review of Medicines and Medical Devices Regulation – including the reformed pathways for the registration of medicines, priority and provisional marketing approval of medicines, as well as the reforms to the advertising of therapeutic goods. Prior to joining the Department of Health in early 2018, Jenny was a Senior General Counsel with the Australian Government Solicitor specialising in advising on matters of statutory interpretation, constitutional law and significant legislative reform projects.




Doug Kentwell Principal Consultant, Capital K Consulting
Doug Kentwell is the Principal Consultant at Capital K Consulting Pty Ltd, a leading Australia-New Zealand Regulatory Affairs and Market Access consulting agency that provides services to the local and international pharmaceutical industries.  At Capital K Doug works closely with Robert Stringer, the Managing Director, on all regulatory and administrative appeals activities.  Doug has more than 30 years direct senior experience in the Australian federal health and welfare sectors. He is widely acknowledged and respected as a leading authority on Australian machinery of government, especially therapeutic product regulation, having played a key role in the development and implementation of the Therapeutic Goods Act 1989. Throughout his career Doug has managed nearly 200 regulatory and administrative appeals, with a success rate of over 80%.




Elizabeth de Somer CEO, Medicines Australia 
Elizabeth de Somer has over 20 years' experience in health care and pharmaceutical health policy including drug development, clinical research, manufacturing, drug safety, regulatory affairs, and medicines and vaccines health policy. Elizabeth's academic qualifications lie in medical sciences and drug development, which lead her to provide occasional lectures on drug development, regulation of medicines, quality use of medicines and the policy environment affecting access to medicines in Australia. Elizabeth is the Chief Executive Officer at Medicines Australia, the peak body representing research based pharmaceutical companies in Australia, where she leads collaboration with government and the development of sound policies to support access to prescription medicines for Australian patients.
---

FAQs
What are my transport/parking options for getting to and from the event?
The venue is located in the heart of  Sydney CBD. Public transport is the best way of getting there. St. James, Martin Place and Wynyard are the closest train stations. 
What's the refund policy?
You will find information regarding refunds in the participant agreement.
When & Where

UNSW CBD Campus
Level 6
1 O'Connell Street
Sydney, NSW 2000
Australia

Friday, 23 November 2018 from 9:00 am to 5:00 pm (AEDT)
Add to my calendar
Organiser
Based in the School of Medical Sciences, Faculty of Medicine, the Pharmaceutical Medicine Unit has provided postgraduate education in the field of pharmaceutical medicine for over 22 years. The program aims to produce graduates with the knowledge and skills to make a meaningful contribution to medicines research, development and access, working across the pharmaceutical industry, academia and government, with the goal of improving the health and wellbeing of the community.
The School of Medical Sciences (SoMS) is the largest School within the Faculty of Medicine, and one of the largest at UNSW Sydney. It is a vibrant school, a place of work for over 200 staff, more than 100 higher degree research students, and many thousands of undergraduate students in over 90 separate courses and 5 programs.
As one of the world's top 50 medical faculties and 5th in Australia (QS World University Rankings by Subject 2018), UNSW Medicine is building the future of healthcare. Our leading educators, researchers and clinicians are translating discoveries into breakthrough cures, therapies and treatment strategies and turning high achieving students into caring healthcare professionals with globally recognised qualifications. The Faculty also offers Masters, Graduate Diploma and Graduate Certificate coursework degrees in five areas of study: Forensic Mental Health, Health Data Science, Pharmaceutical Medicine, Public Health and Community Medicine, and Women's and Children's Health. Research degrees are offered through a number of the Schools and affiliated institutes.