Join us for a Zoom screening of Jirga to raise funds for The International Rescue Committee
About this event
The Zoom Film Fest Afghanistan Appeal presents our screening of JIRGA
Help us raise urgent funds for The International Rescue Committee's Afghanistan Appeal.
Please join us for a screening of Jirga with a Q&A from its brilliant Director, Benjamin Gilmour.
When: 25th September 2021 @7pm AEST
Where: Zoom - your couch, your bed, your comfiest chair
Why: Help those in dire need in the Afghanistan crisis
How: Purchase your ticket for $30 and enjoy the screening of this amazing film.
And please share with your friends and family to further your contribution.
ABOUT JIRGA
Jirga is the powerful story of a former Australian soldier who returns to Afghanistan to find the family of a civilian that he killed.
The film follows his perilous journey through dangerous and beautiful terrain in his search for redemption.
With the recent US withdrawal from Afghanistan and the emotional responses from those who served, Jirga shines a light on the complex human emotions of a war that will last forever for many.
Take your Zoom experience into the big screen! For the complete options and instructions on how to connect Zoom on your TV, please click here.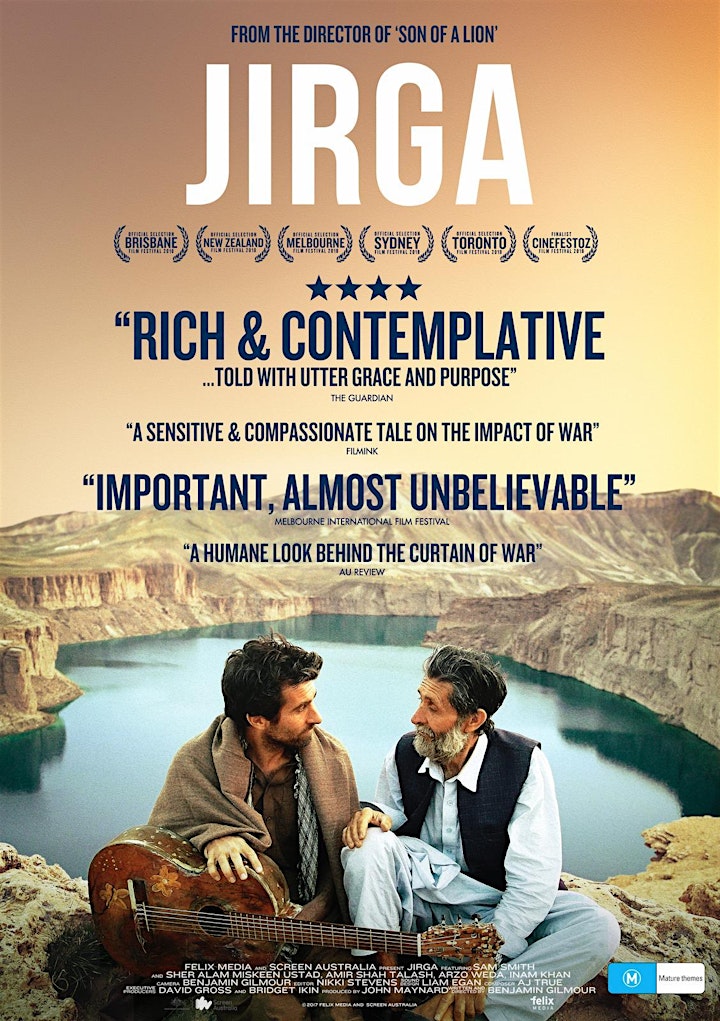 Date and time
Location
Refund policy