Let us come together as women to support, love, hear, and see each other in a time where connection feels more important than ever.
About this event
In response to yet another lockdown....
A women's circle to connect deeply with ourselves, with each other, and with Mother Earth. Open to all those identifying as women.
In these unstable and emotionally turbulent times, allow the circle to hold you.
We will gather...
🌿 To foster unconditional love and support in unfamiliar times.
🌿 To experience the healing of being truly seen and heard in your authenticity.
🌿 The opportunity to BE with our emotions and what is occuring for us.
🌿 To be part of a strong sisterhood of women that desire to dive deeper into the mysteries of this life.
🌿 To reconnect with the divine feminine that has been suppressed, degraded, and devalued.
🌿 To feel the beauty of our inherent interconnectivity. When we hear the stories of other women we realise we are not alone.
🌿 To learn from and inspire each other.
🌿 To be in the magic and to ripple that magic out in concentric circles into our communities.
----------------------------------------------
✨DATE AND TIME✨
Wednesday 11th August
6.30-9.30pm.
Ongoing circles online depending on restrictions.
✨ENERGY EXCHANGE✨
$25-$35 depending on your current financial situation.
Ticket sales close 3 hours before the start of the session. Refunds available up to 24 hours prior to the event but no transfers.
Please get in contact if you are needing financial assistance.
--------------------------------------------------------
✨OUTLINE OF THE EVENING✨
- Opening: honouring the land and traditional owners, introductions of women present.
- Setting of circle guidelines
- Deep intentional connection exercise to self and others in the space often adapted from Authentic Relating.
- Structured sharing circle- A safe container to share vulnerably your challenges and highlights. All of you is welcome (all emotions, thoughts, experiences). No pressure to share. Witnessing is welcome also. Be blown open by the simple magic of being full seen and heard. Resonate with women and their stories and understand you are not alone.
- Meditation/ exploration/ reflection/ depending on what is needed at the time.
- Closing meditation/ closing of circle.
- Eating chocolate separately together :)
----------------------------------------------------------------
✨WHAT OTHER WOMEN SAY ABOUT THE CIRCLES✨
"Conversations are real, deep, raw, and vulnerable and give power to women to bond with others through honest, genuine expression of emotions... I have found it to be the perfect place to meet like-minded, interesting, and magical women." - Lydia
"(The circles) have really changed my life and offer me a sense of community." - Alaine
"Deeply nourishing and inspiring. It felt great to share my story and hear beautiful stories of other woman bravely opening up in their vulnerability. I felt a sense of deep comfort in knowing I was not alone."- Nioka
--------------------------------------------------------------
ABOUT SOPHIA, YOUR FACILITATOR:
"I was called to attend circles out of a craving for strong women in my life. After seeing firsthand the power of the circle space to bind sisterhood, I knew it was something I needed to gift other women."
Sophia has an Honours Degree in Psychology, is a Yoga Alliance 200 hour accredited Yoga Teacher, a registered OSHO meditation facilitator, an Authentic Relating Facilitator. She has a strong connection to Gaia and has been called to connect and empower women through modalities that have personally transformed her. She continually seeks to deepen her understanding of meditation, tantra, energy work, connection, love, plant and herbal medicine, and herself.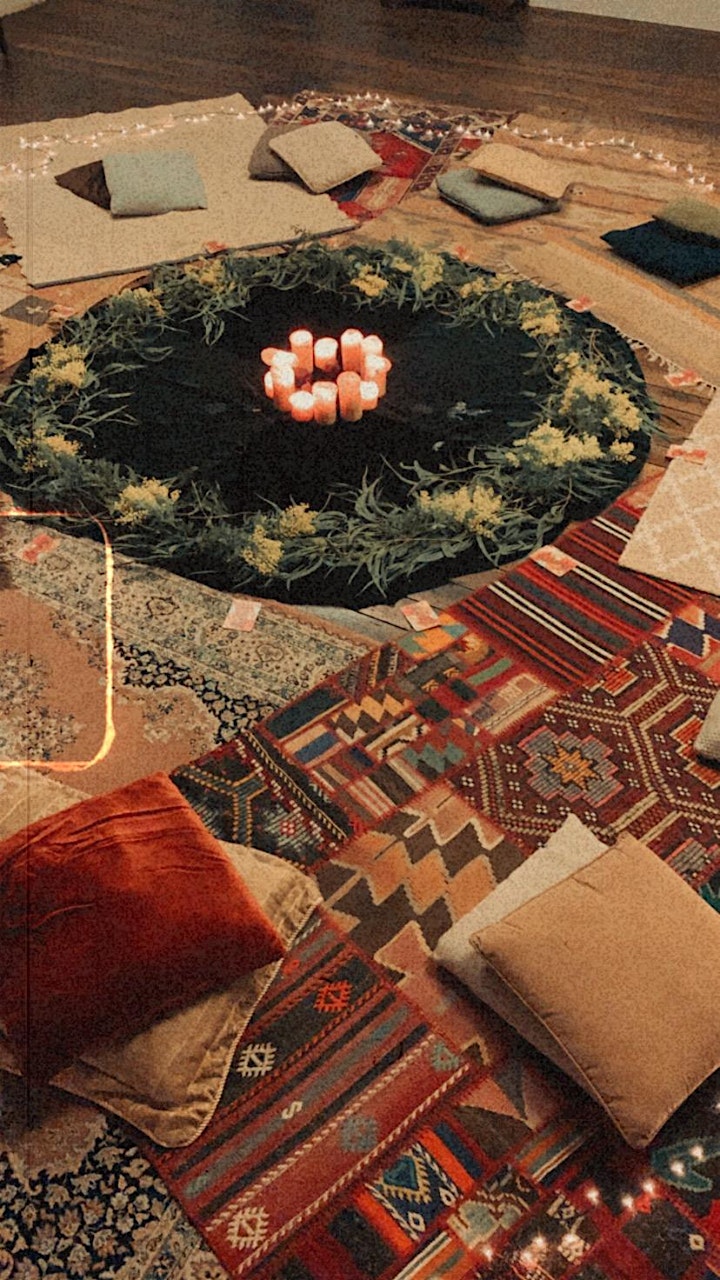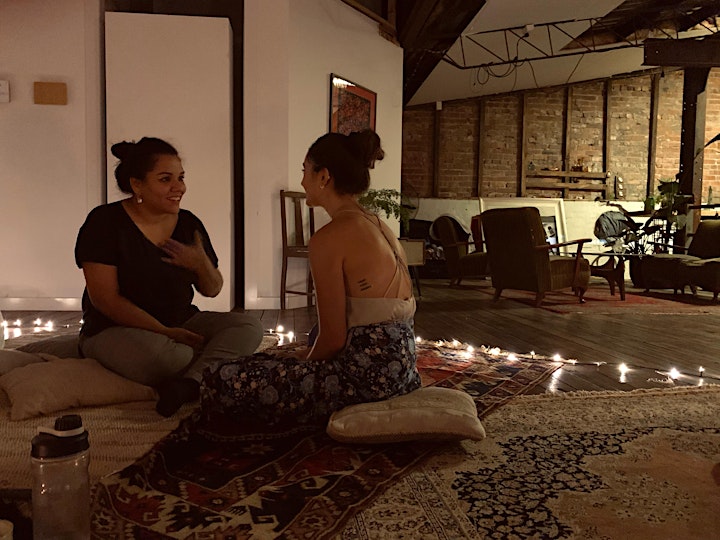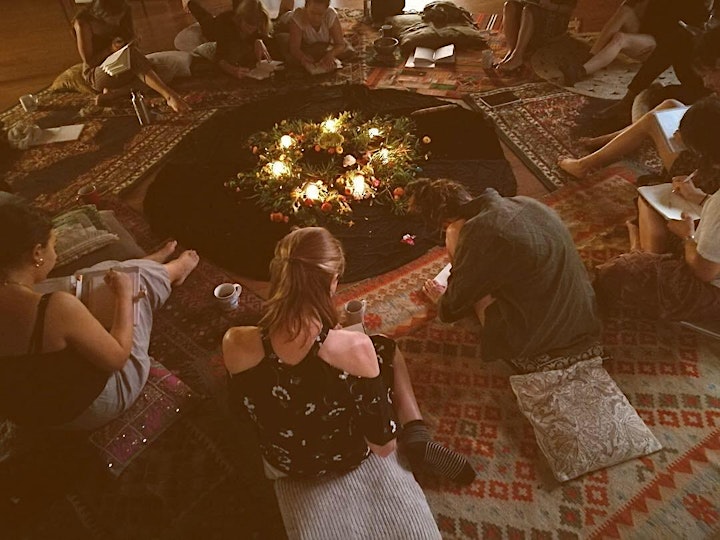 Organiser of The Women Together: ONLINE