Location
Crown Conference Centre
8 Whiteman Street
Southbank, VIC 3006
Australia
Description
The Wellness Couch presents a one time event: The Wellness Summit - Melbourne
This one day event will feature all your favourite speakers from The Wellness Couch shows (The Wellness Guys and Up for a Chat) including:
Dr. Damian Kristof - From the Wellness Guys and hit TV series 'Down Size Me!'
Dr. Brett Hill
- Wellness Guy, Adelaide Caveman, and host of 'That Paleo Show'
Dr. Laurence Tham - Wellness Guy, and Founder of The Wellness Start-up School and Wellness Couch
Cyndi O'Meara - Wellness Couch presenter and internationally renowned nutrition advocate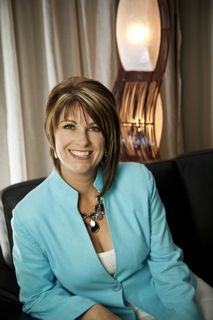 Carren Smith - Featured on '60 minutes', author of 'Soul Survivor', and founder of 'Carren's Couch'
Kim Morrison - Author, speaker and Health and Lifestyle Educator with 25 years experience
Dr Ron Ehrlich -
Health and Wellness advocate, Holistic dentist and founder of the
Sydney Holistic Dental Centre
Nicole Bijlsma - Naturopath, building biologist and author of Healthy Home, Healthy Family
Allan Savory - Founder of the Savory Institute, expert on desertification and climate change
David Gillespie - Bestselling author of Sweet Poison and Big Fat Lies
Plus more great info and products from special selected companies aligned with the Wellness Couch ethos
**Please Note: The line-up of speakers can change for many reasons, and we reserve the right to alter the speakers without notice. All listed speakers are confirmed and ready to serve 'All-out' - but life happens sometimes. We look forward to seeing you there on the day!