The VOID & Gong Guru - Quantum Sound Meditation

Wednesday, 12 December 2018 from 7:00 pm to 9:00 pm (AEDT)
Event Details
Let the power of sound resonate a new you.
Experience a sound meditation that resonates your entire Body, Mind & Spirit using neuro-science, breath work and brain wave sound healing frequencies set to revitalise your optimal state of wellbeing at a celleural level.
Joining cosmic forces with Matt GongGuru Omo (the gong guru)
For a deep transformational journey using ancient ritual, breath work and live sound immersion with gongs, crystal bowls & other instruments.
Join us for a powerful group meditation as we dissolve the body, mind, time & space into a complete state of peace and harmony. As we expand our awareness into higher perspectives, a recalibration takes place that's shifts us into uncharted waters of the quantum field with the ability to go beyond limitations. Trust this light of truth. Journey to the Golden light of Oneness, the divine union at the core of the cosmic heart.
Just relax, close your eyes and let the sounds wash over you while you dissolve into the VOID space of nothingness. 
Surrender to the unknown and tap into the quantum field where everything is possible…
Suitable for all meditation levels & techniques.
Whether you practice a particular type of meditation or your new to meditation this is suitable for anyone who wants to deepen their mind, awareness and expand their consciousness.
---
THE VOID - Sound Meditation Experience
A holistic modern approach to an ancient practice.
This event has been inspired by the work of Dr. Joe Dispenza advanced mediation trainings. 
Dr Joe's Students are most welcome to join.
This is a space dedicated to a NEW YOU!
We have 50,000-70,000 thoughts per day, that's between 35 and 48 thoughts per minute per person. Take some time out from the monkey mind to RESET YOUR POWER, connect with yourself and revitalise your body, mind & spirit.
* * * All of creation started from nothing * * *
Void; a completely unknown empty space, no where, no time, no body, clear, empty, nothingness.
A place where everything is nothing & nothing is everything!
Journey beyond space & time for a multi-dimentional experience.
The VOID is a space free from our busyness, free from gravity & limitations, an opportunity to reset back to the original emptiness of source creation, deepen your meditative practice and journey deep into the cosmic consciousness to expand our awareness for an optimal state of wellbeing. 
" If you're in the unkown. And from the unknown, all things are created. You are in the quantum field" Dr. Joe Dispenza " Dr. Joe Dispenza.
---
SOUND FREQUENCY
Music for Deep Relaxation & Mediation.
DJ L'espace - Marc Tomkinson (Deep House Yoga) will guide you through a journey of sounds that resonates your entire body & mind using neuro-science & brain wave sound healing frequencies set to deepen your practice & revitalise your state of wellbeing.


---
BENEFITS
Connect to the unified quantum field
Evolve your brain
Access higher awareness
Develop attention as a skill
Feel deeply relaxed, centered and connected
Reset & recondition the body to a new mind
Reduce stress, increase productivity & creativity
Experience life transformation
Open the heart / Expand the mind / Reprogram your mind
Peace of mind. Improved sleep. Spiritual enlightenment.
Whatever you're looking for, this meditation space can help
"Meditation is not a way of making your mind quiet. It is a way of entering into the quiet that is already there - buried under the 50000 thoughts the average person has every day." ~ Deepak Chopra
---
Set your intentions and let the sounds resonate a new you!
* Yoga mats provided
* Open Heart & Mind
* Expect the unexpected.
* RSVP your spot, Tickets $33 presale, $50 on the door if still space.

Bon Voyage!
//
When & Where

Studio Blueprint
Level 4, 402/11 Randle Street #402
Surry Hills
Sydney, NSW 2010
Australia

Wednesday, 12 December 2018 from 7:00 pm to 9:00 pm (AEDT)
Add to my calendar
Organiser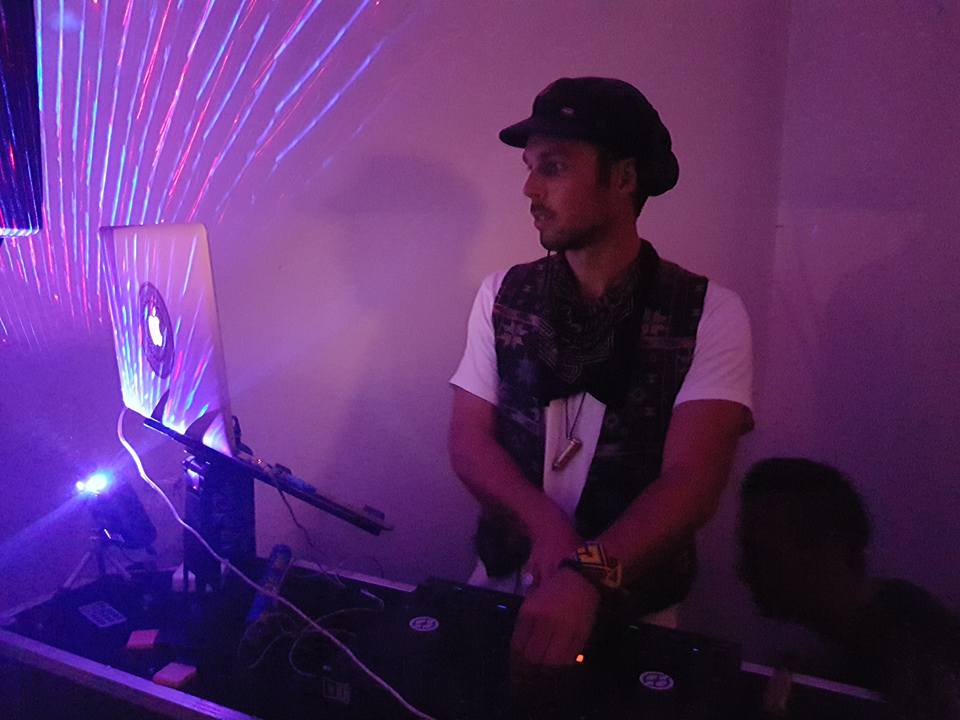 DJ Sound Journey & Exclusive Set Mixed by Marc 
Music that resonates your body & mind.
A fusion of Tribal Sounds & Deep World House with epic electronic beats & atmospheric elements to journey from a fluid state of ecstacy. 
A Swiss born Aussie, based in Sydney. Marc mixes his passions for electronic music, yoga, philosophy & shamanic tones into a full sensory experience. His live sets take you on a musical journey of multi cultures, transporting you into the present moment. Travel beyond worlds through ancient rhythms of tribal sounds & organic instrumental elements for a multidimensional experience. 
Facilitating unique events that combine his knowledge and passion of ancient traditions with a modern approach to urban wellness.
Marc is passionate about crafting soundscapes & holding space to inspire organic movement to evolve your yoga  & dance practice to new realms. Each event & mix is a unique sound & movement journey to gentily guide you to, open, connect & explore a full sensory stimulation of the body, mind, and spirit.
Marc carefully selects sounds that inspire dynamic movement, flow of energy, spirituality, neuro-science & sound frequencies that assist human evolution by raising the vibrations of the body & mind.
For a sound taster check out: 
https://soundcloud.com/marc-tomkinson/tracks