Description
Their voices are back!
We're thrilled to be bringing you some of the voices you know and love (and some new ones) performing live on stage for an interactive theatre show. Our Voices Community has grown over the last few years and our graduates from the programs are coming together to share, play and embrace the fact that we all have these voices inside us.
The grads will be performing the voices of their inner children, wisdom, dreamer, fear, doer, shadow, gratitude, celebrator & royalty.
For one night only we are getting all the characters together for an entertaining and insightful evening of improvisation, song, movement, acting and meditation.

Whether you've been to one of our voices performance rituals or not, you won't want to miss seeing these incredible women!
All our previous events & shows have sold out, so don't leave it til late to book your tickets!

DATE: Sat 6th April
TIME: 7pm
VENUE: One Roof, Southbank
COST: $40

We look forward to sharing this fun night with you!

The Voices Of Team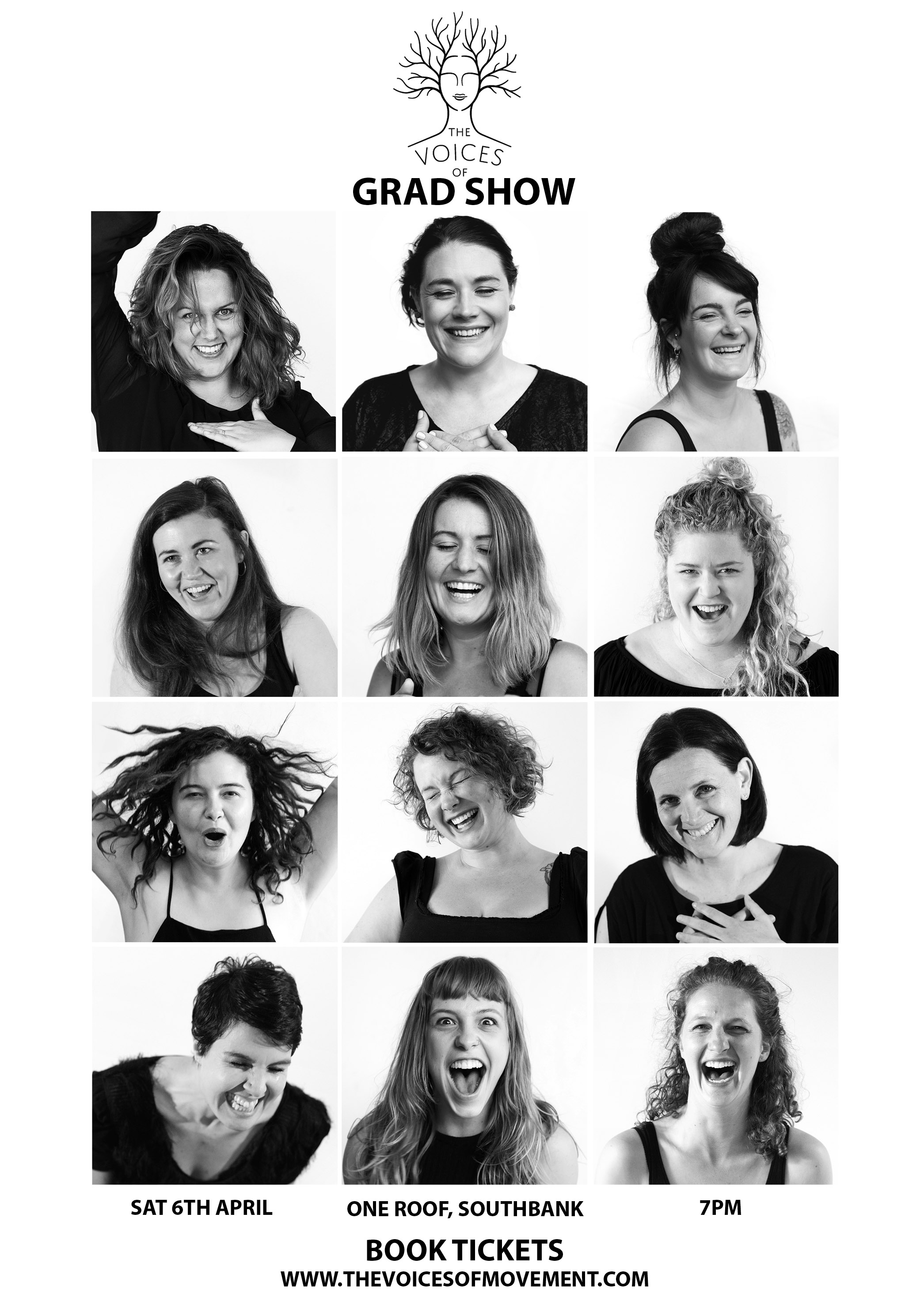 Want to hear more about who we are and what we do?
www.thevoicesofmovement.com