Sales Have Ended
Ticket sales have ended
Thank you for registering. You will receive the login information to each session on the morning of the event (Thursday 23 July) via email. For any further queries, please email katie.driml@theurbandeveloper.com
Sales Have Ended
Ticket sales have ended
Thank you for registering. You will receive the login information to each session on the morning of the event (Thursday 23 July) via email. For any further queries, please email katie.driml@theurbandeveloper.com
About this Event
***OVER 350 REGISTERED ATTENDEES***
The Urban Developer Co-living and Build-to-Rent vSummit is Australia's first online conference dedicated to the emergence of an institutional residential sector.
Around many parts of the globe, co-living and build-to-rent property have offered a flexible lifestyle choice for residents and a compelling investment opportunity for investors.
As property markets continue to experience volatility in the wake of the coronavirus pandemic, both residents' and investors' appetites are changing.
Low yields, coupled with demand for stable returns, is spurring greater institutional interest in alternative sectors that tap into residential accommodation.
So what does the future hold for co-living and build-to-rent real estate in Australia?
Join us as we bring together a global panel of experts, operators, developers, financiers and designers to unpack the latest in research and perspective.
This is a unique opportunity for professionals directly involved in the sector, along with those adjacent to it, to better understand the sector's future.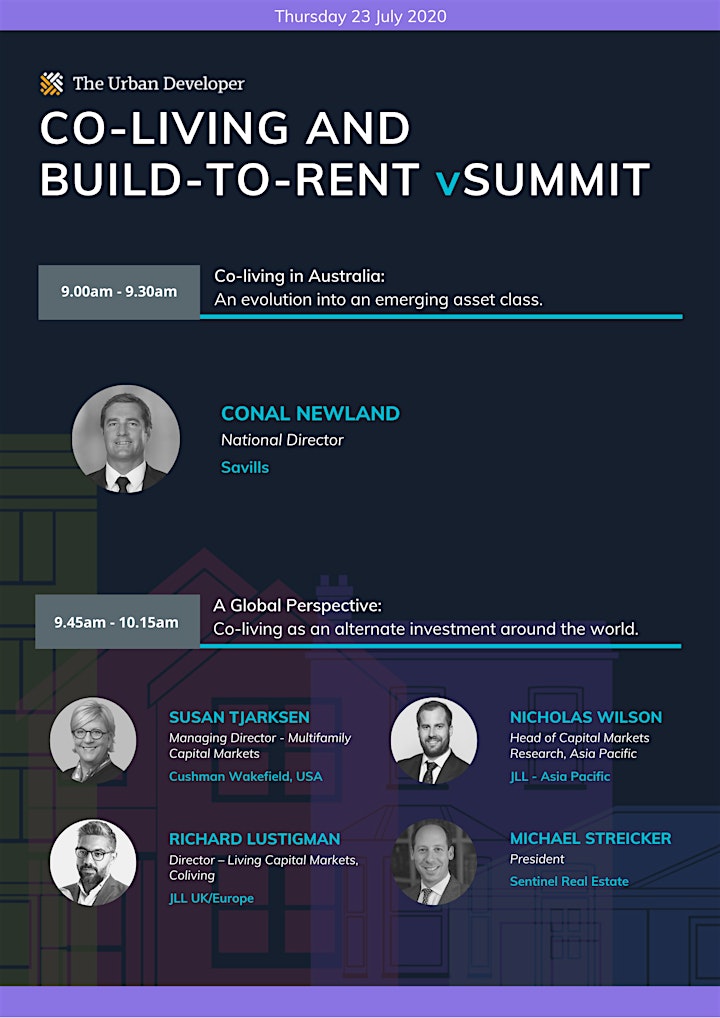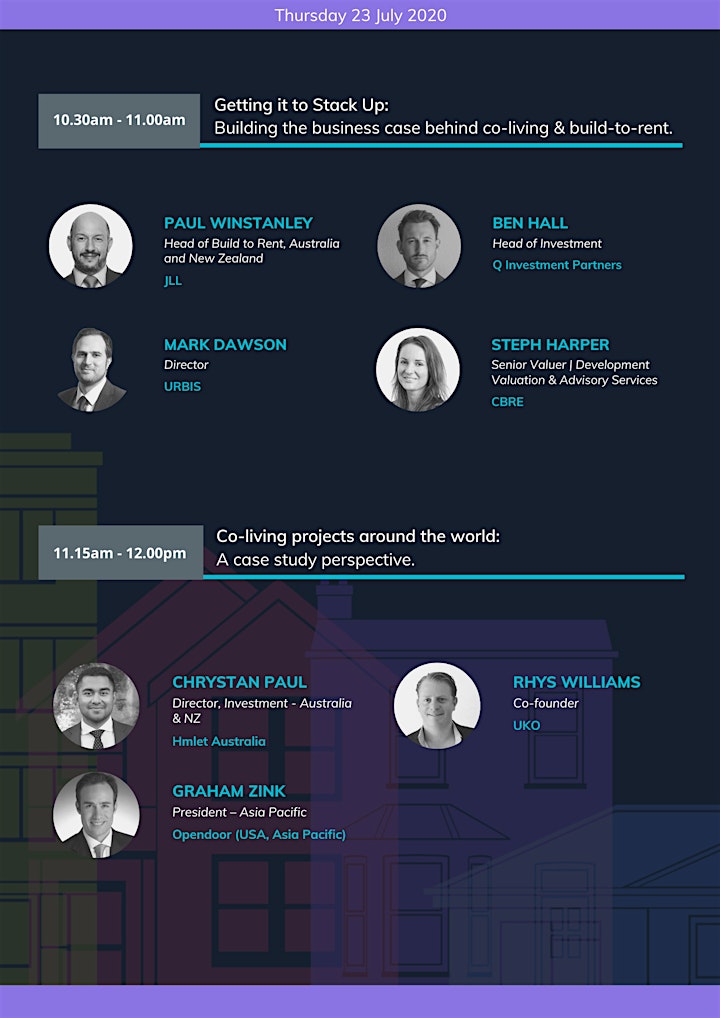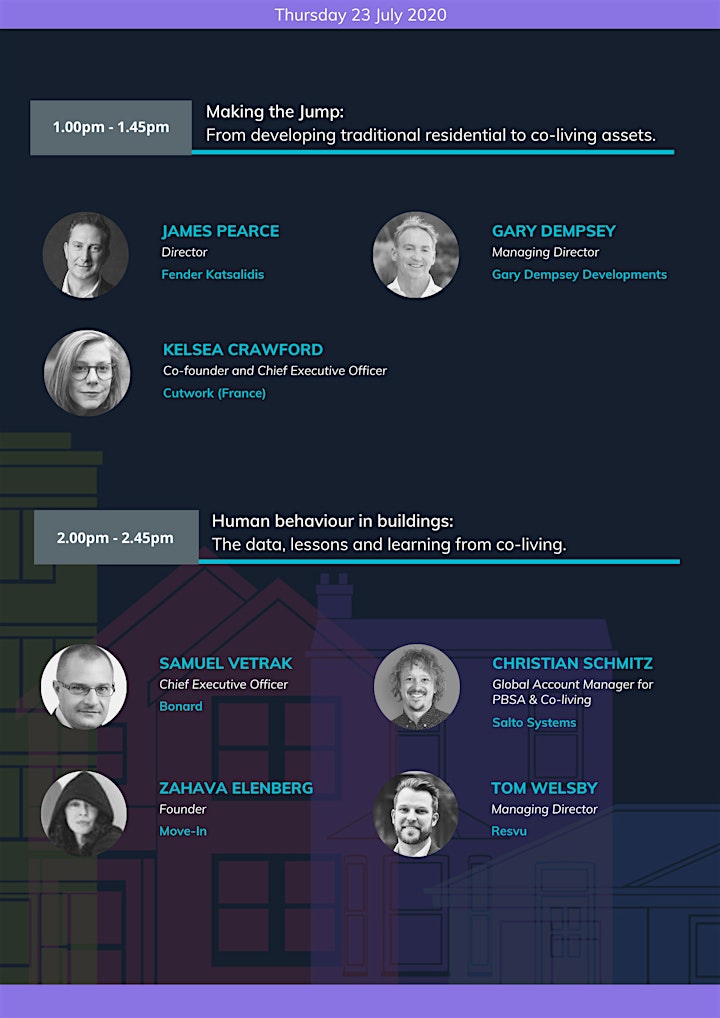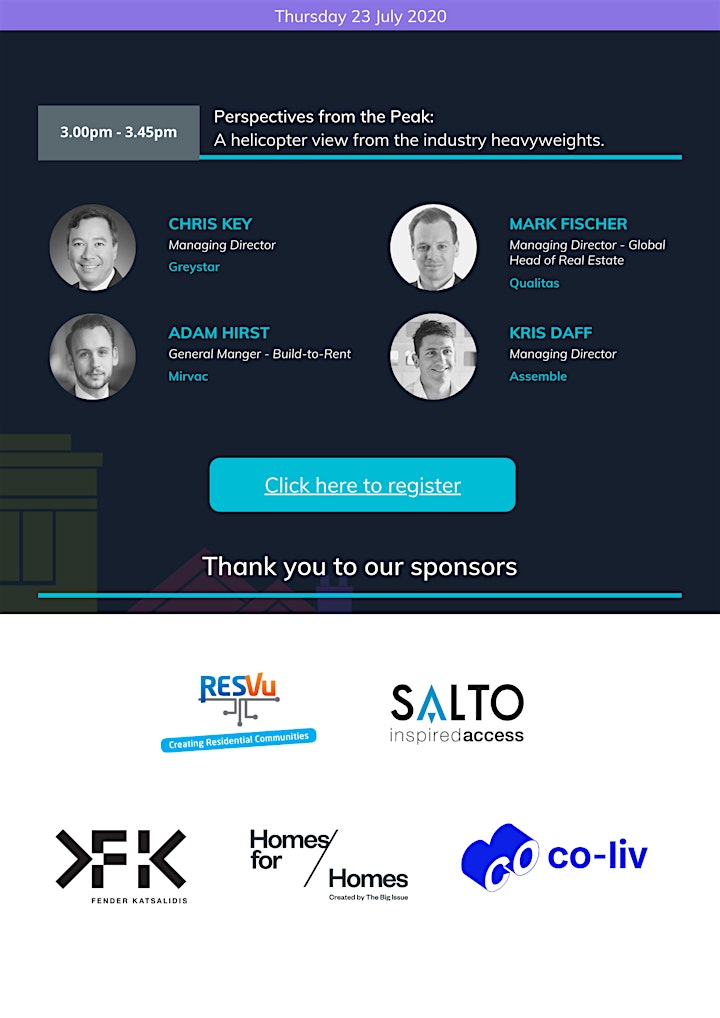 Frequently Asked Questions (FAQ)
Are you suffering financial hardship and want to invest in your future?
Contact david.dimarco@theurbandeveloper.com directly and we will do our best to respond in the most compassionate way we can.
What about if I can't attend the vSummit - Can I watch a recorded version?
Yes - register for the vSummit and you will be able to view a recorded version of the webinar. Please contact david.dimarco@theurbandeveloper.com to source the link.
What if I am a corporate user and would like to watch with my team?
Great idea! We love it when corporate teams engage with us. Contact david.dimarco@theurbandeveloper.com directly to arrange access as a corporate user.
Do you provide discounted registrations for not-for-profit, community organisations or full-time students?
Yes - we absolutely do. Please contact david.dimarco@theurbandeveloper.com for further details.
Disclaimer
The Urban Developer cannot accept any liability or responsibility for loss occurring as a result of anyone acting or refraining from acting in reliance on any material contained in this presentation.