Sales Have Ended
Ticket sales have ended
Thank you for registering. You will receive the login information to each session on the morning of the event (Thursday 25 February) via email. For any further queries, please email events@theurbandeveloper.com
Sales Have Ended
Ticket sales have ended
Thank you for registering. You will receive the login information to each session on the morning of the event (Thursday 25 February) via email. For any further queries, please email events@theurbandeveloper.com
**PLEASE NOTE: All timings are listed in AEST and AEDT times due to daylight savings.
About this Event
The Urban Developer presents the Australian Property Development Outlook - a virtual summit focused on the economy and property in the year ahead.
This one-day event brings together experts and industry leaders to provide an executive briefing on the residential and commercial property sectors in 2021.
What will be covered:
The Australian and global macroeconomic outlook
The outlook for residential development, notably housing and apartments
Developer views on how to capitalise on a residential recovery
Expert opinions on finance, construction, sales and policy
Global capital and investor sentiment and its impact on property
Commercial real estate perspectives and predictions
Expert views on the changing nature of the workplace in 2021
Through keynotes and panel discussions, you will hear from some of Australia's most respected property leaders who will share their views on the year ahead.
This event is designed to provide attendees with the context, insights and tactics required to make informed property decisions in 2021.
______________________________________________________________________________________________________
AGENDA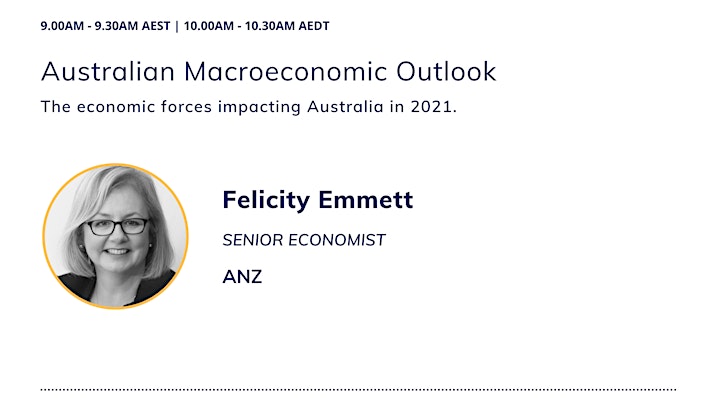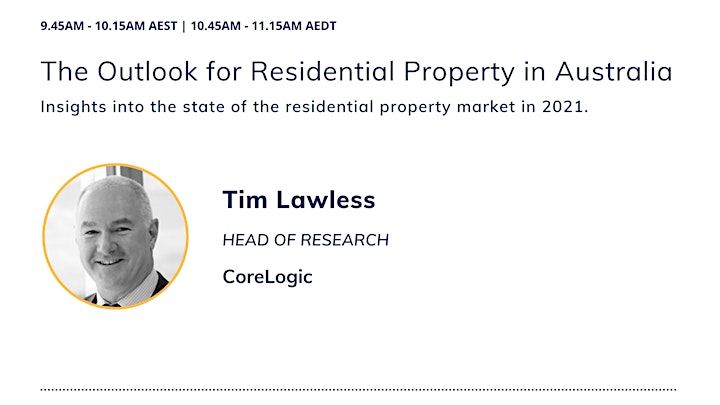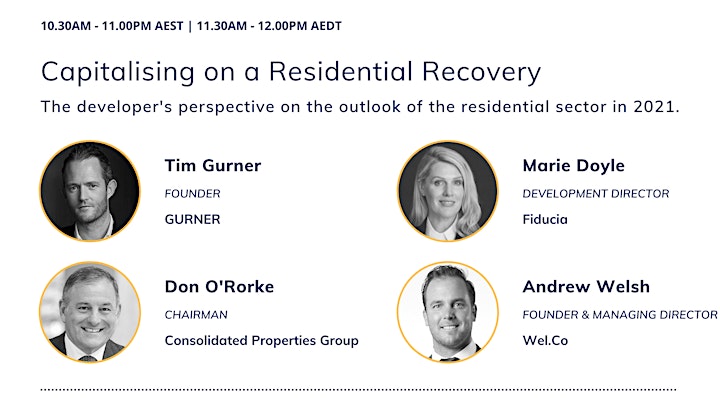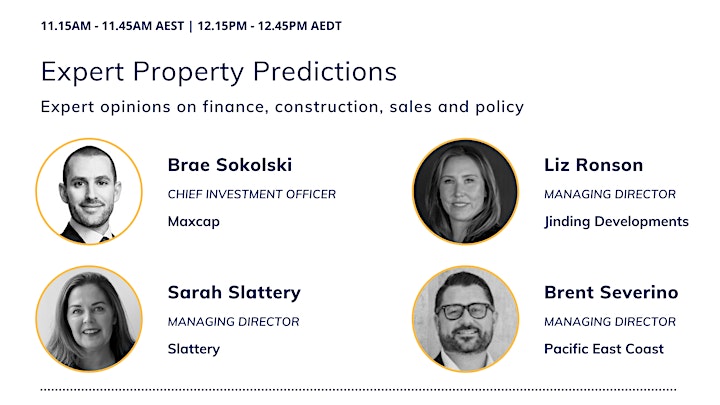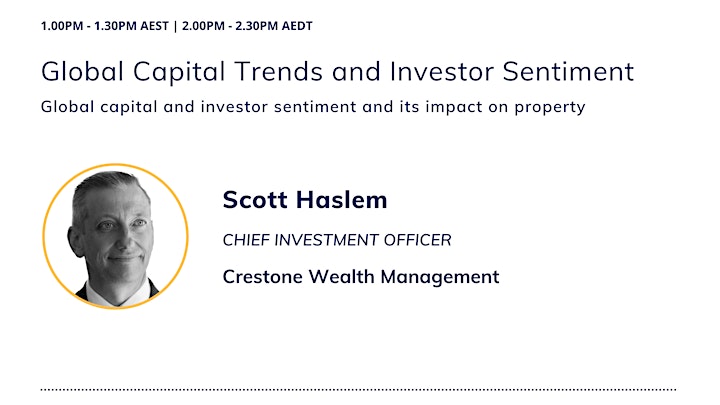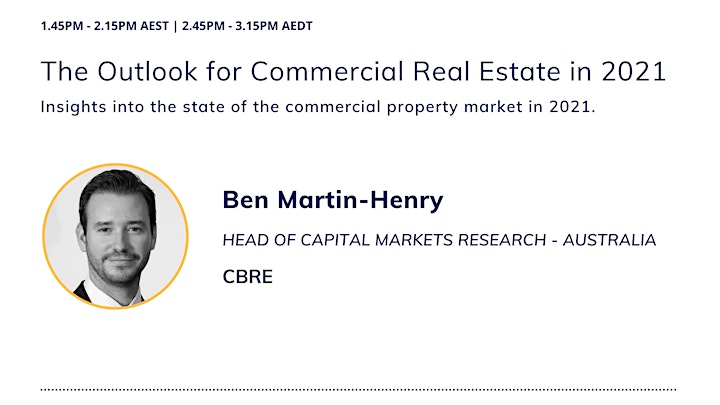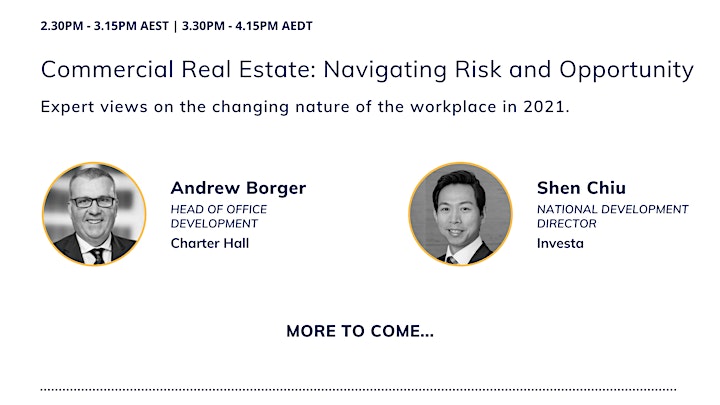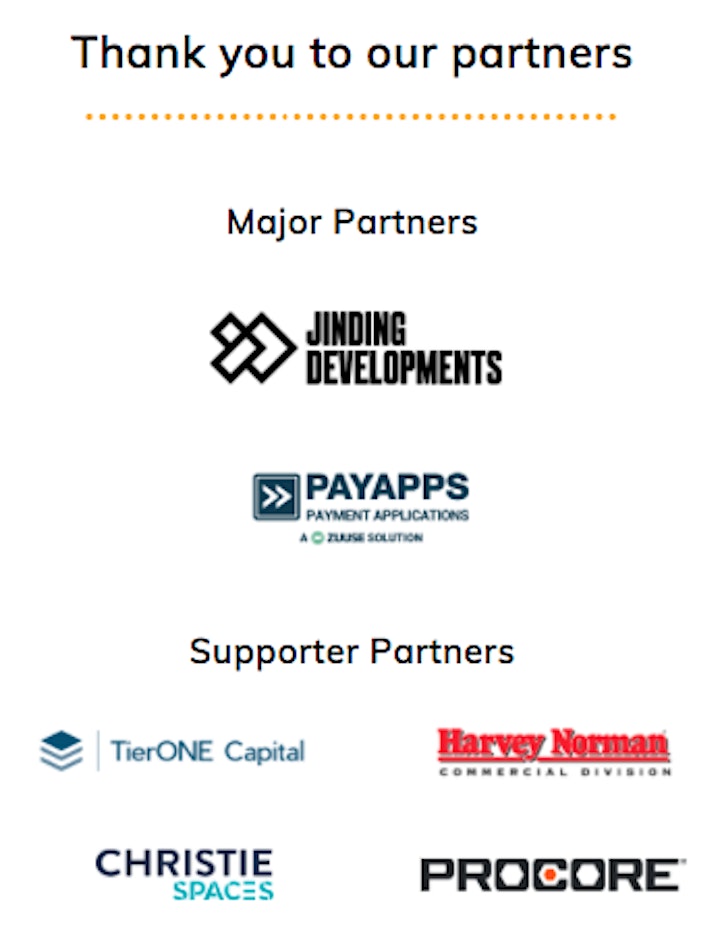 Hear what they've been saying about our vSummits
"The Affordable and Social Housing vSummit was a fantastic platform to hear from some of the leaders in this important sector, a great event!" - Elizabeth Seuseu, Architectus
"Another very professionally facilitated and run presentation with high calibre industry leaders openly sharing their experiences both good and bad." - Kevin Said, Aus Finance Group
______________________________________________________________________________________________________
What partnership opportunities are available?
We have limited remaining partnership opportunities available that provide the opportunity to showcase your brand, product, project or organisation to a qualified audience of industry professionals involved, or seeking to be involved, in the property development sector.
Frequently Asked Questions (FAQ)
Are you a not-for-profit or community association involved in the sector?
The Urban Developer is proud to provide discounted passes to not-for-profit community associations involved in the sector.
Please contact david.dimarco@theurbandeveloper.com for more information.
Are you suffering financial hardship and want to invest in your future?
Contact david.dimarco@theurbandeveloper.com directly and we will do our best to respond in the most compassionate way we can.
What about if I can't attend the vSummit - Can I watch a recorded version?
Yes - register for the vSummit and you will be able to view a recorded version of the webinar. Please contact david.dimarco@theurbandeveloper.com to source the link.
What if I am a corporate user and would like to watch with my team?
Great idea! We love it when corporate teams engage with us. Contact david.dimarco@theurbandeveloper.com directly to arrange access as a corporate user.
Disclaimer
The Urban Developer cannot accept any liability or responsibility for loss occurring as a result of anyone acting or refraining from acting in reliance on any material contained in this presentation.