The Universe began with a Big Bang, millions of years later came stars, galaxies, and planets, and eventually, billions of years later, us.
About this event
The Universe started with a Big Bang, and within fractions of a second, four fundamental forces emerged, as well as all of the matter we observe in the Universe today.
Millions of years later, interactions between these forces resulted in the galaxies, stars, and planets.
Join us, as we discuss the fundamental building blocks of the Universe and go on a cosmic adventure from the Big Bang to the very first stars!
Suitable ages: 6-12+
But if you're older and interested, join anyway!
Timezone: Canberra, Sydney, Melbourne [AEDT]
Closing Date
Registrations will close on Fri, 14 May, 5:30 pm.
Zoom Details
Zoom details will be shared on Fri, 14 mAY, 6 pm.
Registrations
For ACT Residents joining us in person
A small number of ACT residents will be able to join us in-person
The venue will be ANU Physics Link Studio
Participation in this session will be first-come best-dressed
Please register a ticket for every person attending
Multiple children from one family can attend
Each student must have a registered ticket
Parents must register a ticket for themselves also
Parents or guardians must accompany students i.e. no drop-offs
We will be observing COVID-safe protocols
We encourage you to bring your own hand sanitisers etc.
Register using the ''In-Person: ACT'' ticket on Eventbrite
For People Outside Australian Capital Territory
Going to space needs thousands of people to run things globally
You can join us via Zoom Live at the same time as ACT residents
Register using the ''Online'' ticket on Eventbrite
More details to follow in the upcoming weeks via email.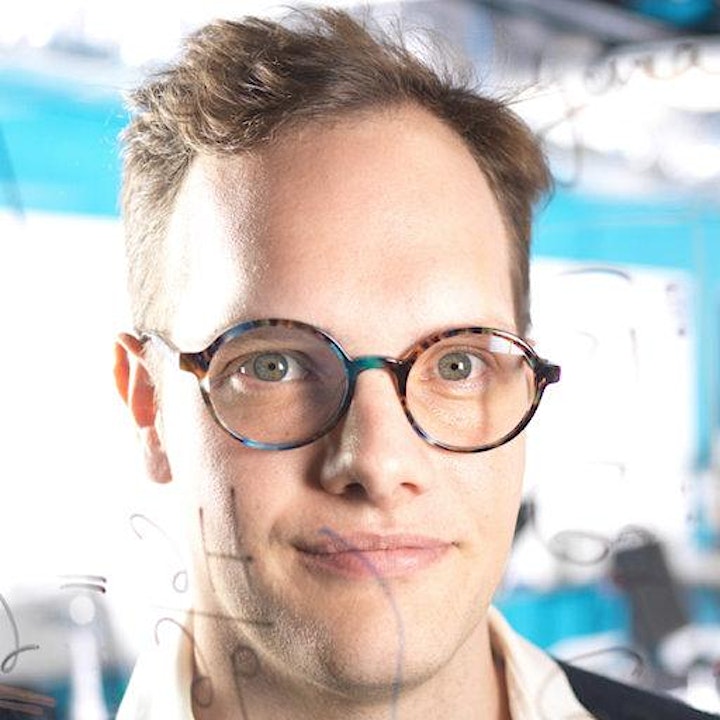 About James
James Beattie is a PhD student at the Australian National University's Research School of Astronomy and Astrophysics.
He is passionate about learning how stars form. James uncovers these mysteries by creating rich galactic and intergalactic simulations with supercomputers (for fun).
He is also a seasoned educator with a long career of teaching maths and science to kids.
When he's not uncovering the mysteries of the cosmos, he loves to play with his new puppy Kolomogorov (moggy for short), and do backflips -- though not at the same time.
Follow James's work on Twitter.