Exclusive movie screening of 'The United States vs Billie Holiday' with a live introduction by Johann Hari interviewed by Jenny Valentish.
About this event
Join Johann Hari and Jenny Valentish for an exclusive movie screening of The United States vs. Billie Holiday on "Support. Don't Punish" day, Saturday 26 June, starting from 7:00 pm.
This remarkable biography delves into the beginning of the war on drugs in America based on the New York Times Best Selling book, Chasing the Scream by internationally acclaimed writer Johann Hari.
Johann Hari, who was executive producer of the film will appear live via video link from London to introduce the movie. He will talk with fellow jopurnalist and author Jenny Valentish about the amazing back story of Billie Holiday and her battle with Harry Aslinger, the newly appointed head of the Federal Bureau of Narcotics.
He will be talking live on screen with Jenny Valentish, a fellow author of 'Woman of Substances', where she explores the unique experiences of women with alcohol and drugs.
The film provides a fascinating look at Billie Holiday's illustrious career as a legendary jazz singer. She battled addiction, racism and was targeted by the FBI through an undercover sting operation to silence her.
Before the film, there will be information tables from Australia's leading Alcohol and Other Drugs NGO's including the Family Drug Support, Australian Alcohol and Drug Foundation, Turning Point, Windana, SHARC, Thorne Harbor Health and others.
Support Don't Punish
On the 26th of June, more than 150 cities across the world hold events in a global advocacy campaign calling on governments to enact drug policies that prioritise public health, human rights.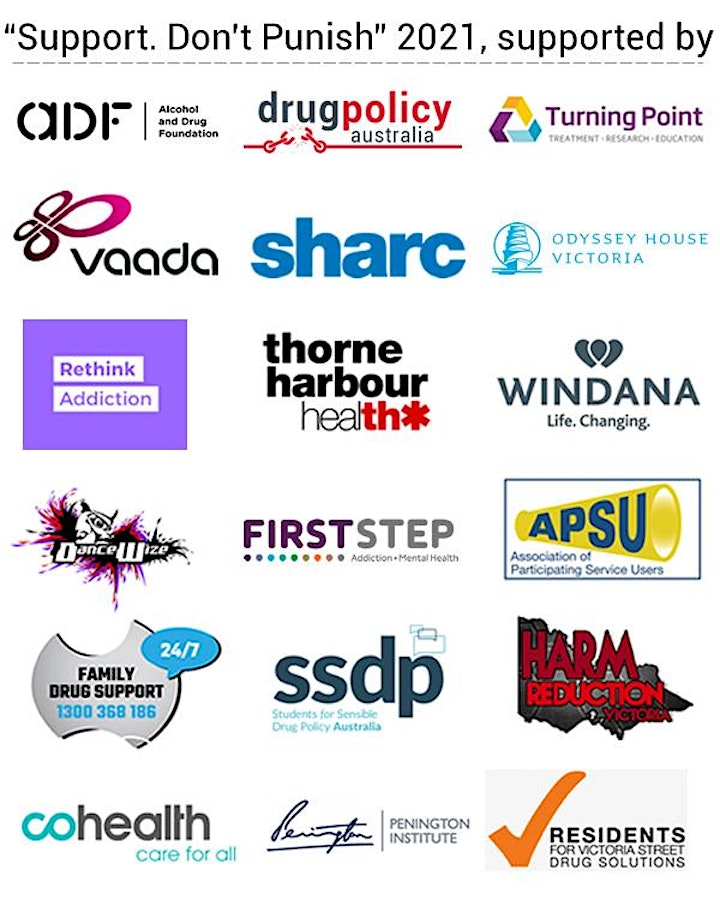 About Johann Hari
Johann Hari is an internationally acclaimed British author who has written two bestselling books, receiving admiration from diverse well-known personalities including Elton John, Naom Chomsky, Oprah Winfrey and Naomi Klein. His Ted Talk titled, "Everything you think you know about addiction is wrong" have over 17 million views.
Johann was also the Executive Producer of the film 'The United States vs Billie Holiday,' which was adapted from his book, 'Chasing the Scream: The First and Last Days of the War on Drugs.'
About Jenny Valentish
Jenny Valentish is a journalist and author of 'Woman of Substances: A Journey into Addiction and Treatment', where she explores the unique experiences of women with alcohol and drugs. She is a SMART Recovery Australia board member and an ambassador for Monash University's Brain & Mental Health Laboratory.
Doors open at 6:15 with refreshments and drinks are available at multiple locations.
In the event that this exclusive fundraising screening cannot go ahead due to COVID, refunds will be processed on request minus the handling fee.
We are a registered Health Promotion Charity. All profits from this store help fund our efforts to advocate and promote evidence-based drug policies that reduce the harm caused by illicit drugs.
For more information or to order by telephone, please call us on (03) 9017 3777. Thanks for your support.
Organiser of The United States vs Billie Holiday with Johann Hari
Drug Policy Australia is a Health Promotion Charity primarily concerned with promoting new approaches to reduce the health consequences and other harms associated with the use of drugs. Because of our advocacy role in influencing government policy we are independently financed and do not accept government funding. All donations are fully tax deductable.