The Unbelievers film screening and Q&A

Tuesday, 5 November 2013 from 6:00 pm to 8:00 pm (AEDT)
Event Details
The Unbelievers follows renowned scientists Richard Dawkins and Lawrence Krauss across the globe as they discuss the importance of science and reason in the modern world and encourage others to cast off antiquated religious and politically motivated approaches toward important current issues. Blasphemous to some, heroic to others - the weight of their message is impossible to ignore.
Presented in the style of traditional "rock-n-roll tour films", The Unbelievers joins Dawkins and Krauss (both on-stage and off) as they speak to sold-out stadiums and halls across three continents while contending with fans, groupies, critics, debate-partners and interviewers; to say nothing of religious extremists bent on stifling their pro-science/pro-reason message.
The film also includes interviews with celebrities (Cameron Diaz, Ricky Gervais, Woody Allen, Stephen Hawking, Sarah Silverman, Bill Pullman, Werner Herzog and others) who support the work of these controversial speakers.
This very special Canberra premier of the film will feature an introduction and post-show questions and answer session with co-star Lawrence Krauss, and Directors Gus and Luke Holwerda.
For more information about the film visit http://unbelieversmovie.com/
Lawrence M Krauss is a renowned cosmologist and science populariser, and is foundation professor in the School of Earth and Space Exploration, and director of the Origins Project at Arizona State University. His most recent best-seller, A Universe from Nothing, has been translated into over twenty languages. In 2013, Professor Krauss accepted a part time professorship at the ANU Research School of Astronomy and Astrophysics.

Cost of ticket includes drink and snack which will be available before the film.
The film will start at 6.15pm. Running time approx 77 minutes.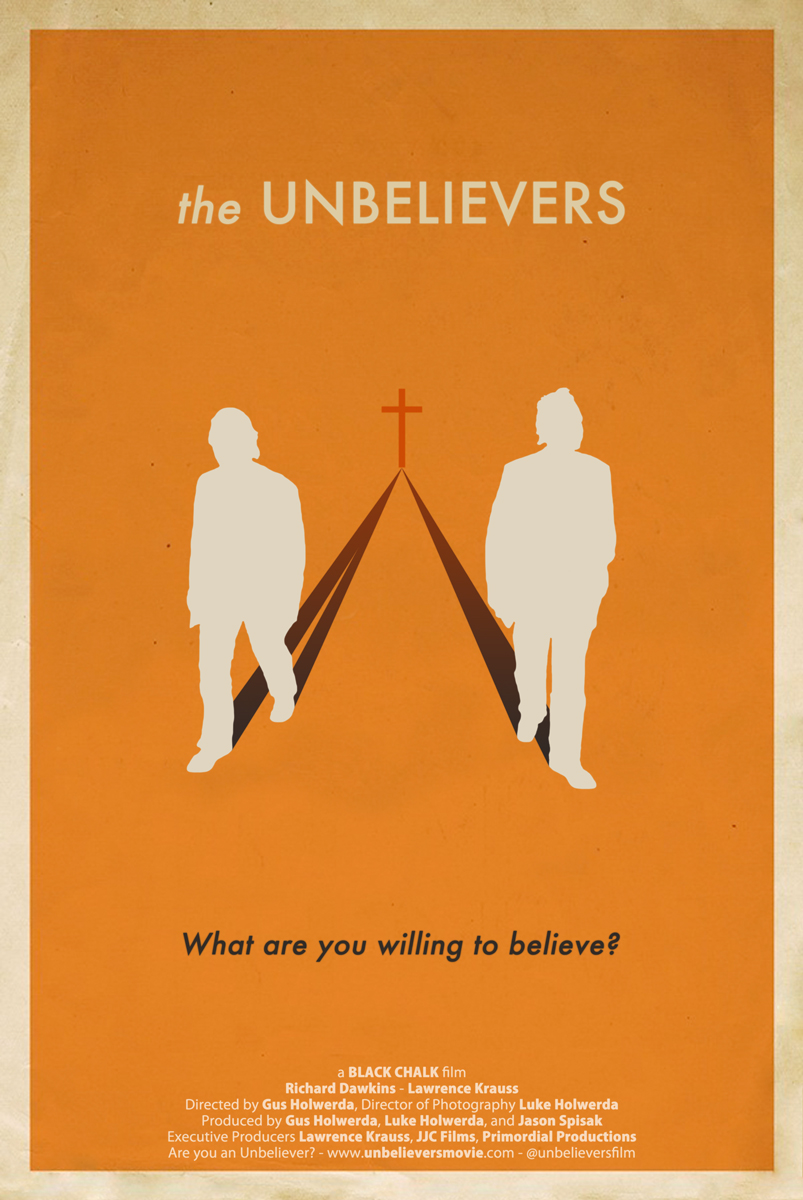 When & Where

Coombs Lecture Theatre
Fellows Road
Canberra, Australian Capital Territory 0200
Australia

Tuesday, 5 November 2013 from 6:00 pm to 8:00 pm (AEDT)
Add to my calendar
Organiser
The Australian National University (ANU) is a celebrated place of intensive research, education and policy engagement. ANU is home to an interconnected community of scholars. The University is located in the heart of Canberra, Australian Capital Territory, Australia.