Description
Smart Tactics for Savvy Investors
You know you want to make money from property – but how? Where can you trip up and how can you get your plans on track? With the boom market now behind us, learn how to get the inside edge for your next property investment. The market is changing, tax laws have changed and you need a fresh approach for your future investments. Don't save your way to $100k, learn how to make $100k in 12 months using innovative property strategies that really work into today's market.
At the end of this event you will have clearer goals, clearer strategies and greater knowledge. Take the next steps to build a portfolio that is recession proof and ride out the property cycles. Get access to exclusive market insights and strategies that will propel your wealth forward.
---
Multi-speaker event!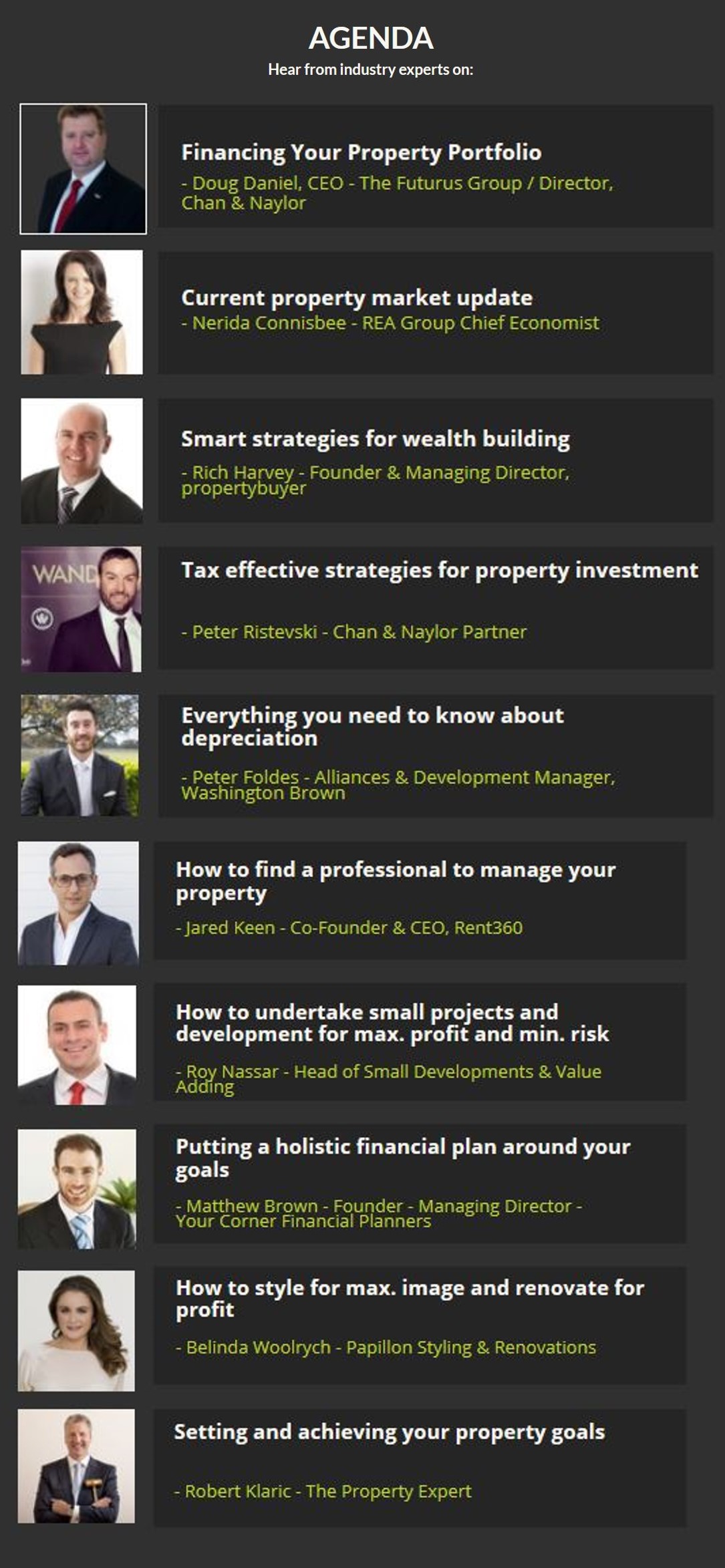 What you will gain:
Excellent networking opportunities

Full buffet lunch provide and morning and afternoon tea

Top line speakers in their fields

Smart ways to get more finance

Property market update and outlook

Where will be the pockets of value?

Strategies for positive cashflow and value adding

Where to find off market deals

Tax effective structures and SMSF updates

Everything you need to know about depreciation

Seven things you must know about property management

Undertaking small projects for massive equity uplift

Putting a holistic financial plan around your goals

How to style for maximum impact

Fast Renovations for profit

Renovate to increase rent

Real case studies

Inspired motivation to reach your personal goals
Invest $197 to change your life today!
---
"If you think it's expensive to hire a professional wait until you hire an amateur."
Organiser of The Ultimate Property Investor Event