The Turning Point Intensive Sydney (Free)

Saturday, 23 September 2017 from 9:00 am to 7:30 pm (AEST)
Event Details
Want To Radically Transform Your Life, Career Or Business?
(No Fluff, No Hype. Learn from a BRW Fast Starters 100 Company)
The Top 5 Frustrations That Inspire People To Attend

Many people live in conflict.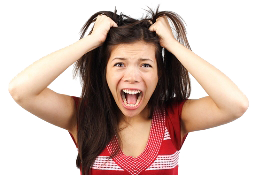 Their heart longs to do something inspiring and meaningful with their lives, but they postpone it to "someday". Or logically, you know you "should" be doing something but you can't make that decision to really follow through.
The most important decision you can make is the direction your life will take. The problem is, when it comes to these decisions, conflicts can arise between your head (thoughts), your heart (feelings) and your hand (actions).
These conflicts can be incredibly frustrating. Here are the 5 major frustrations people face in the world today. If you identify with any of them, then make sure you attend this event:
1. I want to create a better life as quickly as possible
I'm ready to create big changes in my life now. I want to have enough money to live a good life, have a loving relationship, be happy, have a career I love and travel when I want. And I want to feel fulfilment by enjoying the journey, not just the destination. I want to enjoy each day, starting today.
I would love it if someone could just sit me down and show me exactly how to do it.
2. My work is ok and it pays the bills BUT I don't love it.
I want to "do what I love" like everyone says. But I don't know what else I CAN do. I don't want to take risks and a paycut by changing careers right now. My work lacks meaning, the pay is not enough and I don't like the hours I do...but what other choices do I have?
3. I've tried so many things to turn my life around, but I still feel stuck.
Either there's something internal blocking me from moving forward, or maybe I'm just doing something wrong.
The things I've tried in the past seemed to work at first, but after the excitement wore off it just turned into "shelf help".
4. I don't know what I should be doing with my life
I know I have so much more to give and do, but I'm not sure what that is. If only I knew, then I could have something to throw my heart into and work towards.
5. Sometimes I'm unsure and I doubt myself.
It makes sense that many things are POSSIBLE, but I don't know IF I have what it takes. I hear all the fantastic stories at seminars and in books, but I'm not sure if they are true...or true for me.
Also, it doesn't help that my friends and family don't fully understand where I'm coming from.
---
Module #1: The Answer Is Alignment
By the end of this module, you will understand the science behind creating change in your life (and the research behind it)
The majority of people's problems are problems of perception. This mis-alignment with the truth can become so ingrained that people mistake it for reality (when it's not).
The good news is, when every cell of your body is ALIGNED towards the same direction, you begin to live the life others only dream of:
You wake up feeling inspired

You're productive throughout the day

You achieve your goals much faster than you thought

You just FEEL better about your relationships, health and all areas of your life.
This is the magic of alignment. It's not just woo-woo theories either, it's backed up by science.
Module #2: The Turning Point Process
Hands down, this is the quickest way to accelerate the results you want to get in life. The Turning Point Process is the 3 major actions you need to take to give you complete alignment, clarity and fulfilment in your life.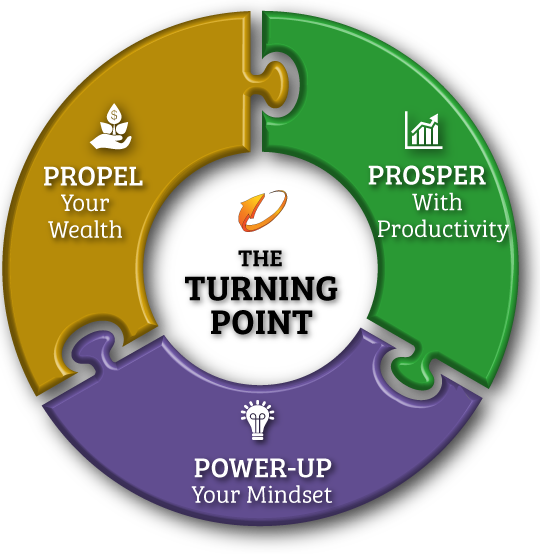 I will explain each of these 3 actions throughout the event. Not only will you understand them, but you will get practical experience of using them to create rapid change in your life.
I respect you for this...
Right now, I want to compliment you for reading this far, for your dedication and desire to improve, for wanting to make a real difference in your life and others around you. I respect you for this, and I want you to know that our team will help you achieve it using all the experience and resources we have.
Module #3: Discover Your Purpose
By the end of this module, you will have discovered your purpose. Just this module alone is worth coming to the course for.
You will also walk away with the answers to the 2 questions below. These questions may seem quite deep, but you will get my guidance each step of the way to make sure you get it right.
Who am I?
Many problems in life come from people not being able to "Know Thyself". When was the last time you set aside time to think about who you really are, what you really value or what truly is most important to you? For most people, never! And that's why they find making decisions difficult.
What will I be most fulfilled by?
What kind of life will you find truly inspiring? While it's different for everyone, I've found there are definitely 3 underlying principles of fulfilment that apply to anyone, including you. I will be explaining these at the event.
Personal Review from Yvonne Ralph


Dear Ben,
Over the past fifteen years I have spent thousands of dollars in the "Self-Development" field, and I have absolutely enjoyed my journey. I have studied NLP and even done Master Practitioner of NLP, have a diploma of life coaching and studied many of the masters including Tony Robbins, Wayne Dyer and Brain Tracy.
Whilst everything I have learned has been beneficial none have impacted me as much as you.
Your ability to take learnings, explain them in a way that is practical, scientific and woo-woo at the same time is extraordinary and beyond that you show easy and practical ways to implement them into our lives.
What I have learned in the short time I have known you is amazing and has already changed my life. Thank you for your generosity, your incredible knowledge and your commitment to make change easy for everybody.
I look forward to learning more from you in the future.
Cheers
Yvonne Ralph
Director at The Pet Lovers Network
Module #4: Removing The Roadblocks Of Resistance
Once you know yourself, having the courage to really "Be Thyself" can be difficult too.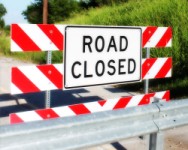 Nobody is perfect. We all have certain thought patterns and emotional blockages that hold us back. Quite often, people sabotage themselves in a ways that they aren't even aware of.
In this module, we will cover the common roadblocks that prevent people from reaching their goals.
It's almost impossible to reach your goals in life with one foot on the brake. But once you release the thoughts and emotions that don't serve you (and replace them with empowering ones) you will quickly see yourself rising above problems of the past and moving much faster towards your goals.
"If we did all the things we are capable of, we would literally astound ourselves." - Thomas Edison
That's why on this event you will also experience...
Module #5: The Universal Freedom Technique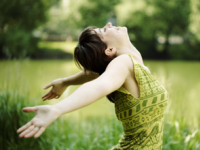 By the end of this module you will have worked through an issue and be able to do it to yourself (or others) in the future.
Only a holistic approach can create permanent change with people.
Whether someone feels depressed or just wants to change a habit, over 7,000 coaching sessions has taught me that BOTH logic and emotion are needed to be 100% effective.
Have you been dealing with the same type of problem for a while now? Or do you just want to learn a remarkable way to unlock your authentic self?
Module #6: Accelerated Change Strategies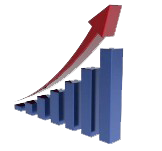 Everything in life has an ultimate strategy. Changing your patterns of thoughts and feelings is no different. In order to cut literally years off your learning curve, I will be sharing with you my top 2 most powerful strategies for rapid change.
Once you change the way you think and feel, you won't have to push yourself. Your actions will happen effortlessly.
The strangest thing happens once you change your actions... Your results will also happen effortlessly.
Personal Review from Dr. Maria Zuschmann


Hi Ben,
Also wanted to say a huge heartfelt thank you, The 2 courses I have attended with you so far have been brilliant.
I have done many different courses, attended seminars etc that gee you up for the period of time you are there and if I'm lucky the week after.
With your courses, I walk away and implement straight away and you have given me the tools to be able to look at the system and refine as I go, rather than for waiting for the never arriving perfection before taking action. Truly life changing.
The most important thing it has given me is the ability to acknowledge and recognise my shadows. Life is way more fun embracing them and creating opportunities to let them be fed for good and moving ever closer to my big goal.
Thanks again!
Dr Maria Zuschmann
Family Wellness Chiropractor
Module #7: The DREAMER System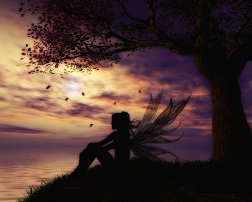 Achieving your goals is not about getting the best piece of advice or person out there to help you. It's really about getting the best out of YOURSELF.
Deep down, YOU already have the answers. YOU know your situation the best and YOU will always be around to help yourself when life throws you a curve ball.
That's why the DREAMER System is so powerful. It's the ultimate way to get results with yourself (and others) on ANY topic. Whether you want to help yourself get healthier or help someone else improve their relationship, this system brings out the best in people.
Module #8: Automating Your Actions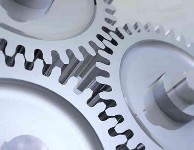 Ask yourself this question:
"What would my health, relationships or finances look like if I just did the things I KNEW I should do?"
You see, most people don't need more information. They just need to take action on what they already know.
However, most people are plagued by either:
Internal problems such as overwhelm, procrastination or self-doubt.
External problems such as disorganization, poor time management and a lack of systemization.
The good news is, now that we have laid the groundwork from the previous modules, automating your actions occurs quite easily.
Module #9: Your Mission MAP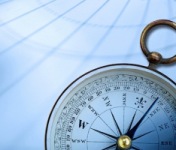 Once the event is over, we want to ensure you continue from strength to strength.
That's why the last module contains your Mission MAP (Master Action Plan). It's a clear, concise, step-by-step plan of what you should do once you finish the course.
We will write this together on the last day. It will be tailored to you and sums up everything you did over the event to inspire you to continue to live your love.
---
 Event Details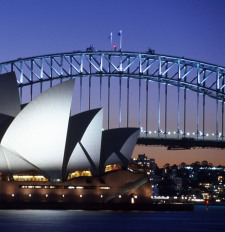 Sydney CBD
(Not from Sydney? This event will definitely be worth a plane trip. The amount of value is EXACTLY like our paid programs. Also, please click here to check if the event is available in your city.)
Sept 23 (Sat), 2017
(Can't make this date? Get yourself some Free Stuff and we'll inform you if we run it again)
Registration Time?
8:30am - 9am
Time?
9am - 7:30pm each day
When & Where

Sydney Bayview Hotel
90 William Street
Sydney, NSW 2000
Australia

Saturday, 23 September 2017 from 9:00 am to 7:30 pm (AEST)
Add to my calendar
Organiser
Benjamin J Harvey is a Certified Coach with the ICF, Professional Trainer, and Founder of Authentic Education (a BRW Fast Starters & BRW Fast 100 Company).

*Note: There will be no other "assistant" trainers taking over. The entire course will be run by Benjamin J Harvey. 
Having delivered well over 10,000+ one-on-one coaching sessions and earning over six figures in just the first year of being certified as a coach, Ben now specializes in helping coaches live their love. 
Ben has been invited to speak by the Queensland Government and Youth Challenge Australia and holds personal development workshops that blend eastern magic with western strategy. 

He has consulted with the largest organisations in Australia such Optus, IBM and Commonwealth Bank... and more importantly, is passionate about teaching people how to become a life coach.