Description
What is yoga? When you hear the word yoga, what comes into your mind?
Come to understand the process of yoga more deeply. Find out how yoga is so much more than just exercise, but actually the most ancient system for physical, mental and spiritual well-being in the world. Discover the true goal of the yoga and what your next step is on your spiritual path.
A time tested and globally recognised process, meditation has been proven to enhance your life in many ways, such as:
- Naturally reduce your experience of stress
- Increased mental focus and productivity
- Improve your ability to make better life decisions
- Increase your overall sense of confidence
- Improve your ability to be self-disciplined
- Develop positive personality traits, such as compassion, forgiveness and inner peace
We know you lead a busy life, and lets face it, you can hardly find the time to keep up with your day to day responsibilities as it is. That's why we've designed this course to fit in with you and your unique circumstances!
We help you create a short, powerful practice that will leave you feeling buoyant, refreshed and nourished so you can thrive thoughout your day. As little as 15mins a day can have profound, transformational effects.
If you're ready to transform your life from the inside out, register now and allow our meditation mentors to guide and support you in taking each step of your journey at your own pace.
This course is suitable for absolute beginners to advanced practitioners, and consists of guided meditations, yoga philosophy talks, kirtan and Q & A time. All of our meditation teachers are warm, friendly and have had 10+ years' experience in teaching meditation.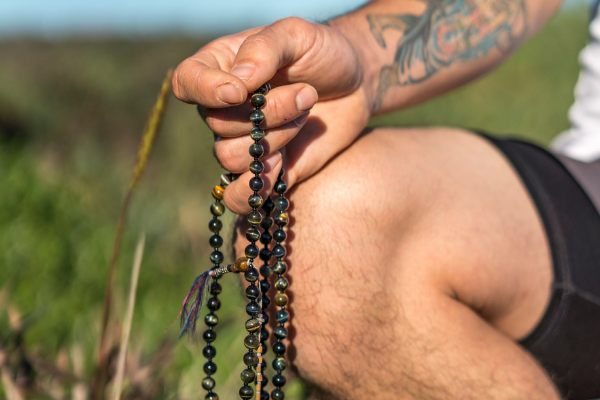 PLUS! TAKE HOME A MEDITATION KIT to assist and guide you in your ultimate self-care practice to for just $35!
- 2 DVDs with follow-along instructions for learning and practicing 10 different methods of meditation. You will be able transform your home and office into a peaceful oasis or take your practice of meditation anywhere. [Spanish subtitles] (Approx. 155 min. total running time)
- An enchanting CD to facilitate your practice of meditation wherever you are and a complimentary digital copy. (Approx. 51 min.)
- A set of beads to help you focus during the practice of japa meditation.
Thursday 5th December 7:30pm - 9pm
Australian School of Meditation & Yoga
By donation or $35 with meditation pack including DVDs, guides and beads