The troubling ethics and politics of philanthropy, presented by Prof Rob Re...
Description
Is philanthropy, by its very nature, a threat to today's democracy? Though we may laud wealthy individuals who give away their money for society's benefit, is generosity not only the unassailable good we think it to be but might it also undermine democratic values and set back aspirations of justice? Big philanthropy is often an exercise of power, the conversion of private assets into public influence. And small philanthropy, or ordinary charitable giving, can be problematic as well. Charity, it turns out, does surprisingly little to provide for those in need and sometimes worsens inequality.
In this invitation-only event, Stanford Professor Rob Reich will discuss when, how much, and to whom people give is influenced by laws governing everything from creation of foundations and non-profits to generous tax exemptions for donations of money and property.
UTS Business and Stanford alumni are invited to refreshments and networking opportunities following Professor Reich's presentation.
Places are limited!
Event Details
5.45pm - Registration
6.00pm - Presentation Commences
7.00pm - Networking and light refreshments
8.00pm - Event Close
---
About the UTS Business and Stanford Alumni Foundation Partnership
Professor Reich is in Australia as part of a new collaboration between the UTS Business School and the Stanford Australia Foundation. This collaboration will bring distinguished Stanford professors to Australia over the next five years to engage in discussion and debate on important issues in science, engineering, business, society and the not-for-profit sector.
---
About Professor Rob Reich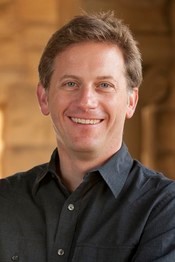 Prof Rob Reich is professor of political science and, by courtesy, professor of philosophy at the Graduate School of Education, at Stanford University. He is the director of the Center for Ethics in Society and a Marc and Laura Andreessen Faculty Codirector of the Stanford Center on Philanthropy and Civil Society, both at Stanford University.
He is the author of Bridging Liberalism and Multiculturalism in American Education (University of Chicago Press, 2002), co-author of Democracy at Risk: How Political Choices Undermine Citizen Participation and What We Can Do About It (Brookings Institution Press, 2005), and co-editor, with Debra Satz, of Toward a Humanist Justice: The Political Philosophy of Susan Moller Okin (Oxford University Press, 2009), co-editor with Danielle Allen of Education, Justice, and Democracy (university of Chicago Press, 2013), and co-editor, with Chiara Cordelli and Lucy Bernholz, of Philanthropy in Democratic Societies (University of Chicago Press, 2016).
His current work focuses on ethics and technology, and he is editing a new volume called Didgital Technology and Democratic Theory (with Lucy Bernholz and Helene Landemore).
Rob has a long-standing interest in K-12 education. Before attending graduate school, Rob was a sixth grade teacher at Rusk Elementary School in Houstoun Texas. He is a board member of the magazine Boston Review and of Givewell.org.
---
For any event questions please contact Jeff Hargrave - jeffrey.hargrave@uts.edu.au or 02 9514 3154.