Actions and Detail Panel
The Trainers Tribe: TeamFit Level 1 (Sydney)
Sun. 26 February 2017, 8:30 am – 3:00 pm AEDT
Description
What if you could run awesome sessions, build a great community around your business and get more clients without doing any more work?
We love that feeling you get when you pull off a session perfectly. You know, when clients walk away in that perfect balance of worn out and feeling accomplished.
We also know it's not easy to do every time. There are a lot of variables in a workout like the fitness levels of your clients, what equipment is needed and how much space you have.
Between us (Kyle Wood and Dale Sidebottom), we've worked out how to get that effect pretty much every workout no matter the fitness levels, equipment or location. That's why we're putting on live, face to face workshops in which we'll show you how you can do it too.
You'll learn how to plan your own awesome sessions using the TeamFit method, you'll get a bunch of example ideas (we'll have you try each drill) and you'll get to meet some pretty amazing trainers.
What is TeamFit?
In a world were we are more connected then ever, why are we feeling disconnected and depressed? How could we use our group fitness sessions to help people feel part of something while getting them fit, healthy and working hard?
Our population is craving community and connection. Facebook and other social media just doesn't compare to the feeling of interacting with others face to face and feeling like you belong to a tribe.
So what is TeamFit?
TeamFit is fitness bootcamp training with a strong community focus.
We've designed interactive drills and workouts that will get your clients connecting while working hard. We all know the benefits of fitness, but science also tells us that play is equally important for our mental wellbeing.
Plus as business owners, running our sessions using TeamFit not only gives our clients amazing workouts, but a thriving business that generates buzz and attracts new clients.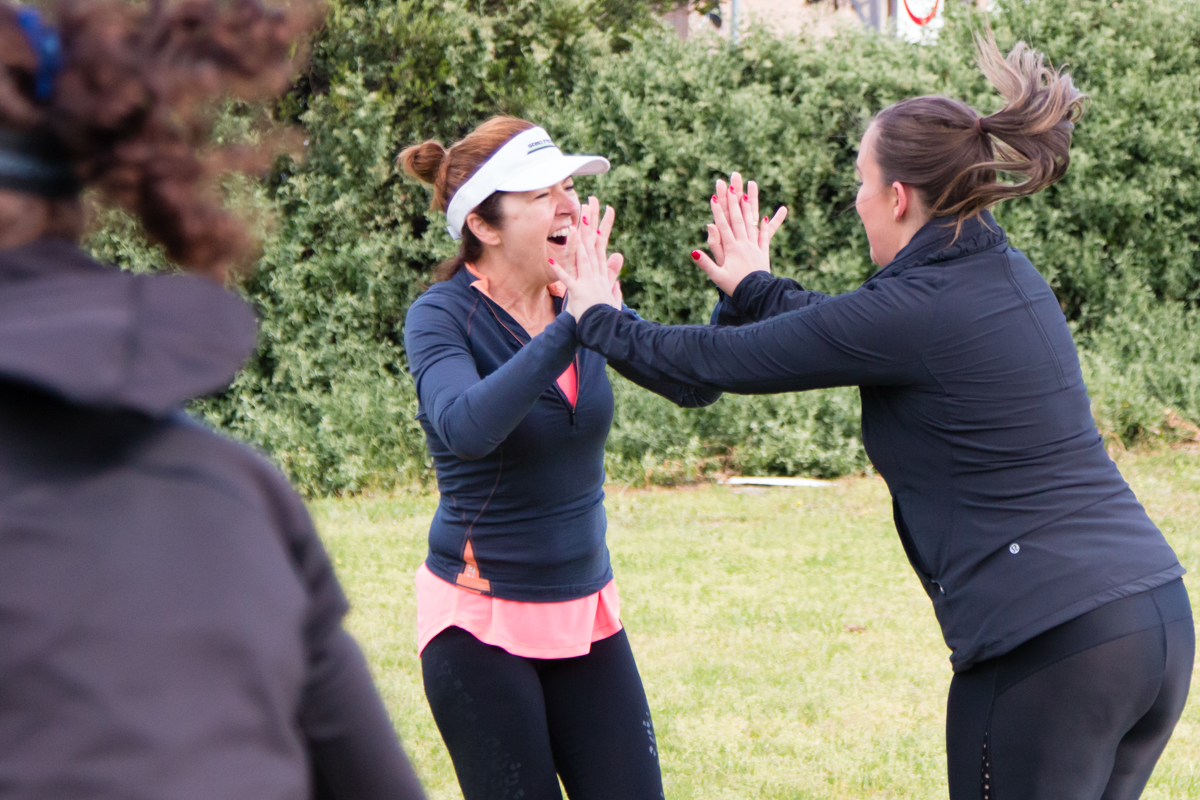 Why do one of our workshops?
There are some great courses out there however, the big difference with our course is the type of trainer we attract. We (Dale and Kyle) try to present our real, authentic selves online, we're passionate about improving the fitness industry and we try to mix what we love with our business.
From this place we seem to attract really amazing trainers. Trainers who want to create something a little different with their bootcamp. Trainers who know their clients and what their clients want intimately. Trainers who have found great success doing what they love.
Other courses are for everyone. We want to create courses for those trainers that want to stand out from the pack and make a difference.
Here's a video of what to expect.
TeamFit Level 1 Workshop Outline
This is a very hands on course. To get the most out of it you will want to be willing and able to participate in a group fitness setting.
Included in this one day training you'll get:
How to plan great sessions using the TeamFit method
Learn the core drills that Dale and Kyle recommend
How to structure the three different types of TeamFit workouts: TeamFit Strong, TeamFit Challenge and TeamFit Classic
Get live feedback on your planning
Healthy, tasty lunch provided care of a local cafe
Take home workbook of all the drills shown on the day
TeamFit Level 1 Coach certificate
FITREC LEVEL B – adds 30 points to your FITREC rating