Sales Have Ended
Registrations are closed
Thank you for your interest in this event. This particular event is now closed.
Sales Have Ended
Registrations are closed
Thank you for your interest in this event. This particular event is now closed.
Description
Evolving Your Tourism Narrative
The cutting edge of travel marketing strategies and ideas
Join us for a full day of future-focused ideas and stories delivered by marketers with extensive backgrounds in tourism and beyond. We'll inspire you with content created for a digital-first world. At The TNQ Tourism Marketing Conference you'll be among your people and industry from across the region. Connect with peers, local suppliers, talk with our speakers and the members of the TTNQ team. When the presentations are done, we'll help you break the ice with our tourism marketing happy hour. Leave feeling connected and inspired to take your organisations marketing efforts to the next level.
PRESENTER LINE UP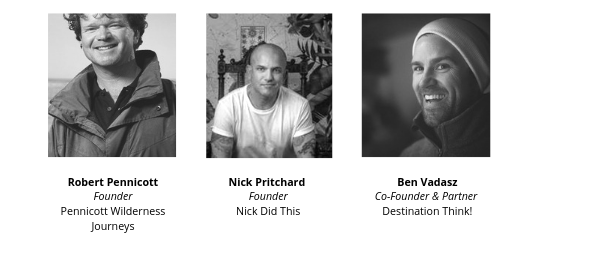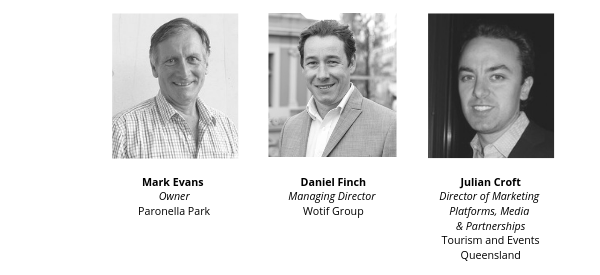 Robert Pennicott, Founder, Pennicott Wilderness Journeys, Tasmania
A JOURNEY TO SUCCESS: Robert Pennicott and his family have been operating Pennicott Wilderness Journeys since 1999. They have won many state, national and international awards including 12 Australian Tourism Awards and 26 Tasmanian Tourism Awards.
Nick Pritchard, Creative Strategist, Nick Did This
ENGAGING WITH THE TNQ BRAND: Nick Did This is the advertising and marketing partner of TTNQ. With offices in both Cairns and Brisbane, Nick Did This is instrumental in the messaging for our region. Nick will explore the multitude of avenues of how you can share in the brand journey.
Julian Croft, Director of Marketing Platforms, Media & PartnershipsTourism and Events Queensland
TEQ's DIGITAL TRANSFORMATION PROGRAM: Julian leads the development of digital platforms, media strategy and partnerships at Tourism and Events Queensland to inspire the world to experience the best address on Earth. Hear how TEQ will be transforming their marketing platforms.
Ben Vadasz, Co-Founder and Partner, Destination Think!
UNLEASH THE POWER: Destination Think! is what happens when a group of leading, international, destination marketers create the ideal agency. They unleash the power of word-of-mouth to create passionate advocates for local experiences and tourism businesses. As a co-founder of Destination Think!, Ben brought this company to life and delivers innovative proposals to his clients. Find out how.
Mark Evans, Owner, Paronella Park
JOURNEY TO SUCCESS: Historic attraction Paronella Park located in Mena Creek, now welcomes 100,000 visitors annually. Mark and Judy Evans, the careful custodians of the award-winning park, also own Mena Creek Hotel and Mamu Tropical Skywalk, working alongside 80 employees. They have battled cyclones and floods and flourished on the other side of them. Hear their journey to success.
Daniel Finch, Managing Director, Wotif Group
DIGITAL DISRUPTION AND THE FUTURE OF TRAVEL: The Wotif Group (Wotif, Lastminute and Travel websites in Australia and New Zealand) launched in 2000. Daniel took the helm in 2015 after 5 years with Wotif. His 18+ years experience in the hotel industry includes roles in sales, revenue, business development, and event management.
COST
TTNQ members can purchase tickets at a discounted price. Please enter the Promotional Code found in the emailed event notice to unhide the discounted tickets.
**Champion of Tourism Members receive their first TWO tickets free of charge. Please enter the Promotional Code found in the emailed event notice to unhide the complimentary tickets.