Description
The Time Traveller's Book Club with Dr Mike Smith
Museum Friends only
The Time Traveller's Book Club takes a romp through history and is led by Dr Mike Smith, archaeologist and Honorary Senior Research Fellow at the National Museum of Australia.
Our book for October is: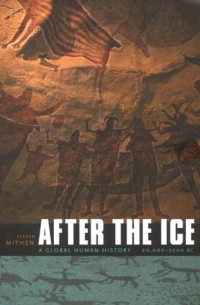 Tuesday 25 October 2016, 11:00am to 12:30am
After the Ice: A Global Human History 20,000-5000 BC, Steven Mithen, 2003, Weidenfeld & Nicholson.
Imagine 20,000 B.C., the peak of the last ice age—the atmosphere is heavy with dust, deserts, and glaciers span vast regions, and people, if they survive at all, exist in small, mobile groups, facing the threat of extinction. After the Ice takes the reader on a sweeping tour of 15,000 years of human history.
Our book for November is: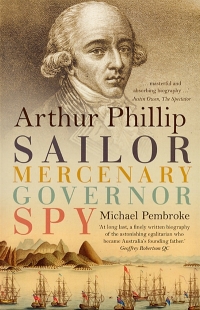 Tuesday 29 November 2016, 11:00am to 12:30am
Arthur Phillip - Sailor, Mercenary, Governor, Spy, Michael Pembroke 2013, Hardie Grant.
A conventional biography of Australia's first Governor who shaped the 1788 colony. This book looks at explores the character of Arthur Phillip, the man who shaped the foundation years of Australia's first British colony in 1788. It brings to life his career in the Royal Navy and explores the culture, values, fashions and features of the Georgian society in which he lived.
Our book for January is: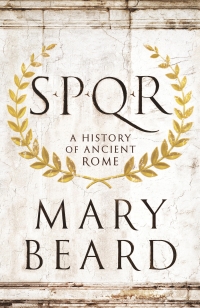 Tuesday 31 January 2017, 11:00am to 12:30am
SPQR: A History of Ancient Rome, Mary Beard, 2015, Profile Books.
A sweeping revisionist social history of ancient Rome. Beard shines fresh light on the basics of Roman culture from slavery to running water, as well as exploring democracy, migration, religious controversy, social mobility and exploitation in the larger context of the empire. It is surprising how modern many aspects of Roman political life, law and society find an echo in the West today.