Description
The Time Traveller's Book Club with Dr Mike Smith
Exclusive to Friends full members
Join Friends
Take a romp through history, led by Dr Mike Smith, archaeologist and honorary senior research fellow at the National Museum of Australia.
Free, bookings essential
Friends Lounge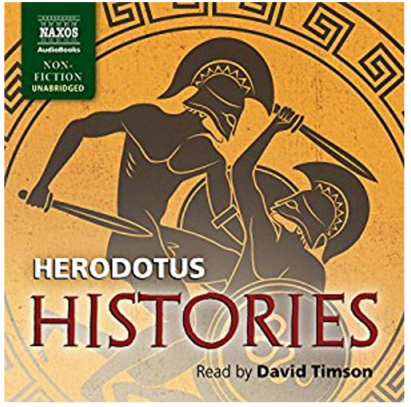 Tuesday 26 June 2018, 11am–12.30pm
The Histories by Herodotus
See the ancient world through the eyes of a contemporary. The Histories written by Herodotus in 440 BC is the first 'history' in western literature. It's a an account of the traditions, politics, geography, and conflicts in the Mediterranean world. Herodotus travelled widely conducting interviews and collecting stories for his book, and was even able to interview veterans of the Persian wars. Herodotus coined the term, historie - 'enquiry' or 'research' - to describe his method. A witty and surprisingly readable classic from our first historian. Read any edition that appeals to you: This month's themes is Herodotus as a historian rather than a detailed review of his book.