Description
The Time Traveller's Book Club with Dr Mike Smith
Exclusive to Friends full members
Join Friends
Take a romp through history, led by Dr Mike Smith, archaeologist and Honorary Senior Research Fellow at the National Museum of Australia.
Free, bookings essential
Friends Lounge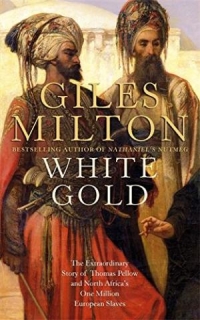 Tuesday 30 January 2018, 11am–12.30pm

This month, we'll be discussing White Gold: The extraordinary story of Thomas Pellow and North Africa's one million European slaves, by Giles Milton, Hodder & Stoughton, 2005.
In the 17th and 18th centuries, up to one million white Europeans were captured by Barbary pirates and sold into slavery in North Africa. Milton explores this little-known aspect of the slave trade through the experiences of Cornish cabin boy, Thomas Pellow.