Description
The Time Traveller's Book Club with Dr Mike Smith
Exclusive to Museum Friends
Join Friends
Take a romp through history, led by Dr Mike Smith, archaeologist and Honorary Senior Research Fellow at the National Museum of Australia.
Our book for January 2017 is: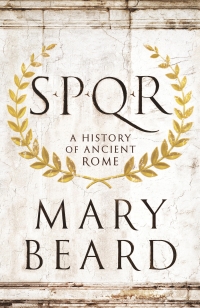 Tuesday 31 January 2017, 11am to 12.30pm
SPQR: A History of Ancient Rome, Mary Beard, 2015, Profile Books.
Beard shines fresh light on the basics of Roman culture from slavery to running water, and explores ideas of democracy, migration, religious controversy, social mobility and exploitation in the larger context of the empire. Discover how modern many aspects of Roman political life, law and society are echoed in the West today.