Description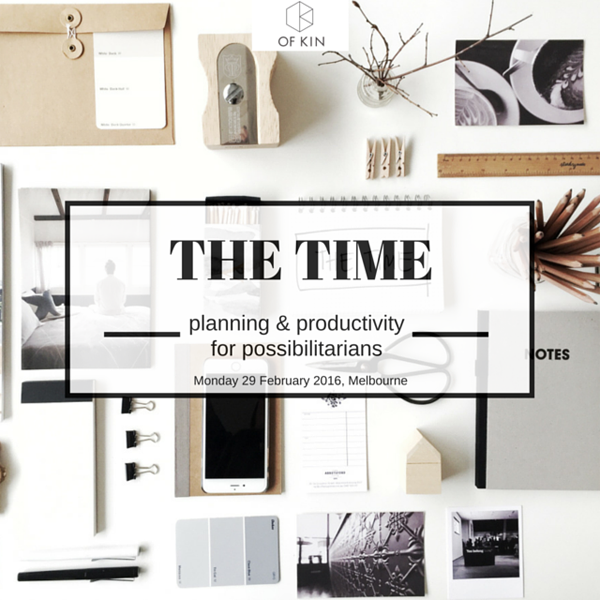 A creative and interactive workshop for curious and entrepreneurial types, exploring your business goals, knowing what is essential to do, managing your workload, making plans and becoming the master of your time and energy.
SPACE :: TIME :: THINKING :: PLANNING :: TREATS
You know how you say 'I don't have enough time to work ON my business?' or 'I'm too busy to plan!' or 'I'm flat out but don't feel like I'm getting where I want to be'?
Well, this is your opportunity to do something good for yourself and your business, and get clarity and calm in your working life.
Our most precious resources are our time, energy and mental health.
This workshop is specifically designed to create space to think, plan and prioritise your business goals in the next three - six months. Get your business thinking sorted.
Think of it as a strategic planning day to get your mind clear on what are your most important priorities coming up, and how you're going to get them done.
Identify the essential from the noise, design your days on purpose, create an achievable personalised plan that makes sense for your version of happiness and success.
Get excited by your business, tap more deeply into your creativity, give life to your ideas and discover new ones and feel more grounded, focussed and productive with your energy.
Download the noise that's in your head, and upload habits that serve your beliefs and priorities.
By the end of the workshop you'll walk away with a clear vision for your business and life for the next three - six months. And it will be fun, motivating, informative and empowering.
There will be coloured pens, piles of post it notes, chocolates and a room full of whole hearted biz types like you.

Get a sneak peak of what you're in for via our video below, recorded at our sister course #ContentKin (all about content marketing and social media).
AGENDA
The Now
:: Connecting with your 'why' of your life
:: Defining our core desired feelings


The Essential
:: Download the noise that's inside your head
:: Identify what are your essential priorities for the next 90 days
:: Identify opportunities for outsourcing, delegating, deferring or backburning
:: Get clear about what you really want to be doing

The Productive
:: Learn productivity methods to get more out of your energy
:: Better design your workflow to make the most of your time

The Priorities
:: Get clear on your priorities
:: Develop a weekly roadmap to program your business GPS
:: Ensure that you make time for your wellbeing
:: Discover ways to boost your productivity
The Plan
:: Walk away with an actionable plan to start the new financial year with your best foot forward
:: Learn tips to ensure you stay on track going forward
The CarePackage
:: Self care when the going gets tough
:: Setting boundaries and saying no (or yes!)
:: Create a manifesto to live by
:: Build a survival tool kit to call on in 'those moments!'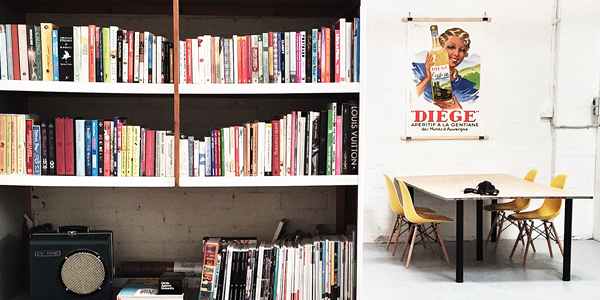 WHO IS IT FOR?
You're likely to be (but not exclusively!) a small to medium business owner, with a wholehearted, creative and curious entrepreneurial spirit at its core.
You're craving time and space to think and plan, especially with the new financial year starting.
You're perhaps feeling overwhelmed with the day-to-day juggle of working and living the way you'd like to.
You want to work your way. You're keen on designing your own path.
You've maybe thought about getting a business coach, but wasn't completely sold on the idea.

Maybe you've got a bunch of questions and want to hang out with peeps that can answer them.

Come learn, engage and plan!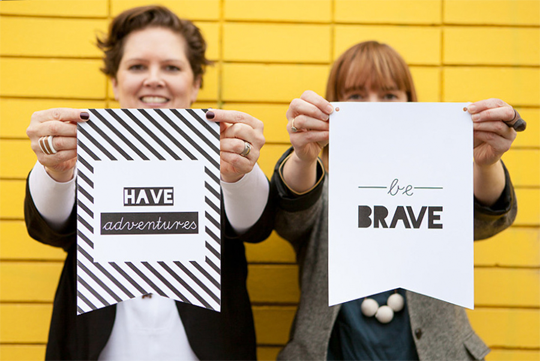 KIN STORIES
I have never had such a clear idea on what I need to do to not only achieve my work and career goals, but how to fit in what truly makes me happy.
Emma Walker, Events, Exhibitions, One Fine Collective
One of the most inspiring workshops I have been a part of. The information was very informative and uplifting and although I learned something, thought of something, I also felt something. Kylie and Bin are amazing inspiration.
Danielle Kelly, Stylist, May Rose Style
I found the workshop very inspirational. I have walked away feeling very motivated and now have set business goals for the next three months.
Sally Gentle, Owner & Style, May Rose Style
A great overview for me at this stage of my business. It has given me an appetite to learn more.
Darren Wigley, Owner & Photographer, Mr Wigley
I walked away inspired and with direction which was exactly what I attended the workshop for!
Rowena Clarke, Owner & Photographer, Rosie and Rolf
After just coming out of one of the biggest burnouts and lows I've ever experience, the timing of this course was too good to be true (it's funny how the universe works). Kylie and Belinda excel at delivering savvy content that hits home and reminds you that at the heart of business there needs to be a happy and well rested entrepreneur. In one day they have given me tools to plan, create and set my business up so I don't run myself into the ground again.
Sara Dobson, Founder and Designer, Purdy in Bloom
As a small business I didn't think this would be useful but I was wrong – I learnt so much more than anticipated and can't wait to put in practice Kylie and Belinda's techniques.
Theona Draganis, Marketing Manager, Classic Treats Ice Cream
An awesome experience overall and I would definitely be back for more. Exceptional!
Erin Macdonald, Owner & Photographer, Canary Photographics
You have provided the clarity and reaffirmed the direction I am heading is what's true to my branding – and you did so in such an authentic and inspiring way. Feeling motivated!
Mel Webster, Interior Designer, Stylist, Home Label, The Gather Collective
The workshop was so uplifting and inspiring. I learned so much in just one day and have come away with a whole 'toolkit' of ideas and new skill. The speakers were passionate and awesome in general!
Sharelle Johnson, National Accounts Manager, One Fine Day
Today was one of the most helpful and informative workshops I've had the pleasure of attending. Well worthwhile and very interactive.
Ben Fox, Director, Guitarist and Vocalist, Duke The Band
A wonderful day spent in great company full of valuable information to apply to your business and yourself personally. You will be better off after this day.
Kirsten, HostCoSydney
An amazing workshop that reignited passion and creativity in me. Helped me to focus my plans and ideas.
Natalie, Marketing and PR Manager, BridesmaidsOnly.com.au
Today has inspired me to be more motivated and self controlled within my business.
Kelly Hopkins, Director and Salon Owner, Zada Hair
Really amazing day which brought me back to a place of inspiration and purpose as well as providing highly relevant and quality info. xxxx
Anna Turner, Photographer and Owner, Anna Turner Photography
Amazing day – came away with clear goals and ideas for the next three months – something I've never had before.
Meggie, Designer and Owner, Sailor Sam
Such an inspiring course. So many great ideas from Kylie and Bin to plan your business goals, manage time and stay sane!! Love the expertise, passion and quality content presented. Thank you!
Natalie Hayllar, National Account Manager, One Fine Baby
With so many forms of 'busy' cluttering my brain it was a welcomed relief to sit in a room full of hard-working people and find a familiarity and a grounding. The content was relevant, easy to digest, and interesting. It was the affirmation i needed to remember that 'everything is awesome' and Im on track! ...Not to mention some very practical tips to increase my productivity and keep the channels flowin' Thanks so much Kylie and Bin.
Matt, NACIDO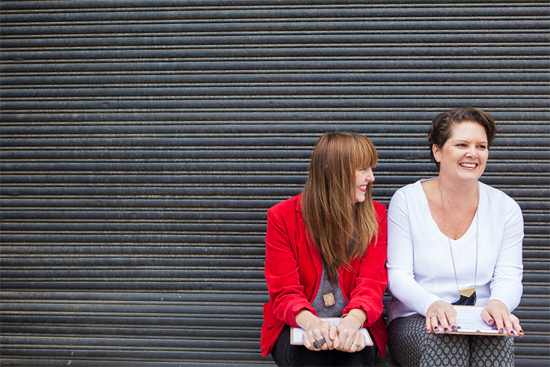 About The Organisers
Of Kin is a collective of passionate business catalysts and creative digital strategists.

Kylie Lewis, founder, Of Kin
Having worked across five tech startups, headed digital teams and agencies, and completed training as an internationally accredited executive and wellness coach, Kylie now has her own consultancy, Of Kin.

Combining her forever curious mind, with over 17 years of experience in online sales, web project management, digital and content marketing for leading Australian brands behind her, (most recently as digital strategist for kikki.K) Kylie now coaches creative, wholehearted entrepreneurial businesses interested in starting, evolving or organising their approach to work and life in empowering, outcome focussed, practical ways.

She doesn't believe in hustle, but does believe in challenging yourself to be more courageous in working and living with authenticity and self care. Kylie co-authored Add All To Cart: 1003 questions to ask when building an ecommerce store, is a regular blogger and speaker for Life Instyle and loves good chai and raw chocolate.
Instagram | Facebook | LinkedIn | Pinterest

Binny Langler, Business Catalyst, Of Kin
Belinda has more than 17 years experience with some of Australia's best known brands including RACV, NRMA, Yellowpages.com.au, WhereIs.com.au and CitySearch.com.au. She has a deep understanding of the needs of small businesses from over 5 years management of Yellow Pages digital product innovation.

Binny's held many senior roles in sales, product management, digital marketing,strategy and innovation – In her previous life in the corporate world. And she must thank that previous life, it armed her with all the knowledge she has today. Lessons you can't learn at uni, or doing a short course. And many of those lessons were about life, people, talents and attitudes. One of the biggest lessons she walked away with was making sure you have your priorities right, and knowing why you do what you do (and how to avoid burn-out!).

With a Masters of Entrepreneurship & Innovation Binny is passionate about start-up's and small businesses acting as a business catalyst to help them through the different stages of their growth and expansion. From idea development and screening through to product development and ideal business model selection.
Belinda is always looking forward, after completing graduate studies in strategic foresight she has honed her skills in seeing trends and patterns in human behaviour and what that means for businesses.

MORE INFORMATION
Please feel free to contact:
Belinda :: binny@ofkin.com | 0414 477 445
Kylie :: kylie@ofkin.com | 0411 691 723
MORE COURSES AT OFKIN.COM