The Three Wise Men of Australian Economics Debate

Thursday, November 21, 2013 from 6:00 PM to 10:00 PM (AEDT)
Event Details
 ­Thought Broker is excited to invite you to
this year's Shaken & Stirred Christmas Extravaganza Panel Event
The Three Wise Men
of Australian Economics
Debate:
Has Australia Seen Its Last Golden Age?
Panel featuring Max Walsh, John Hyde and John Quiggin
Moderated, without giving an inch, by the inimitable Judith Sloan
 Thursday, 21 November 2013
 With Swan's treasuring skills rubbished by his own PM and Abbott's understanding of economics questioned from within by Peter Costello, it seems that the only thing all parties can agree on is that the Hawke-Keating era reforms set Australia up for an economic golden age (subsequently squandered).
Robert J Gordon, Economics Professor at North Western University has argued that we have reached peak growth and that the 2% growth rate that America has achieved over the last hundred years will slow dramatically. Given analogous demographics in Australia, are we hoping in vain for another "golden age"?
Date: Thursday, 21 November 2013
Time: 6-10pm
Venue: NAB Building, Level 15, 255 George St, Sydney
Cost: $77 for drinks, canapés and scintillating company
Thought Broker would like to thank National Australia Bank for its kind support in making this event possible.
About Our Speakers
Judith Sloan
Professor Judith Sloan, one of Australia's best-known economists, is a leading figure in academic and business circles and has extensive experience in both the public and private sectors.
She is currently an Honorary Professorial Fellow at the Melbourne Institute of Applied Economic and Social Research at the University of Melbourne. She is also a member of the Westfield board, a director of the Lowy Institute for International Policy and a regular contributor to The Australian newspaper.
She has also been a university professor, a commissioner on the Productivity Commission, deputy chair of the Australian Broadcasting Corporation and Commissioner of the Australian Fair Pay Commission.
Over the years she has sat on several boards, including Santos, Mayne Group, SGIO Insurance and Primelife.
Maximilian Walsh
Max Walsh has for many years been one of Australia's top economic and political commentators, highly regarded as a journalist, author and broadcaster. Throughout his career, Max has been involved in all dimensions of the media industry, which has encompassed positions with two of Australia's largest publishing companies and television networks.
From 1974 to 1981 he was the editor and managing editor of The Australian Financial Review and then established Nine Network's Sunday program. In 1983 he was made a member of the Order of Australia for his services to journalism. Max then became co-presenter of the Carleton-Walsh Report on the ABC before moving to Channel 10 as anchor for The Walsh Report.
From 1983 to 1998 Max was also a columnist and correspondent with The Sydney Morning Herald and the Melbourne Age, in 1998 he became the Editor in Chief of the Bulletin. He worked at the Bulletin until his recent retirement from the Editor at Large position in June 2007.
John Hyde
In Hal G.P. Colebatch's words, John Hyde is a man of major accomplishments. He became a successful wheat farmer in Western Australia despite losing his right arm in an accident at the age of twenty-three; as a Member of Parliament from 1973 to 1982 he was courageous in rejecting strong pressures to become mere division-fodder and in pushing an economic reform agenda against the entrenched orthodoxies of the Coalition, offending many vested interests and, "with all the survival instincts of a kamikaze pilot", drawing upon himself what Adam Smith called "the insolent outrage of furious and disappointed monopolists". Like his mentor the late Bert Kelly he became a newspaper columnist with a powerful and elegant style, showing a strong ability for lateral thinking.
John Hyde very rarely comes to the East Coast of Australia these days, so we are especially excited that he has agreed to join us for this event.
John Quiggin
John Quiggin is an Australian Laureate Fellow in Economics at the University of Queensland. He is prominent both as a research economist and as a commentator on Australian economic policy. He is a Fellow of the Econometric Society, the Academy of the Social Sciences in Australia and many other learned societies and institutions. He has produced over 1200 publications, including six books and over 200 refereed journal articles, in fields including decision theory, environmental economics, production economics, and the theory of economic growth.  He has also written on policy topics including climate change, micro-economic reform, privatisation, employment policy and the management of the Murray-Darling river system.  His latest book, Zombie Economics: How Dead Ideas Still Walk Among Us, was released in 2010 by Princeton University Press, and has been translated into eight languages.
We would like to thank our event partner National Australia Bank for their support.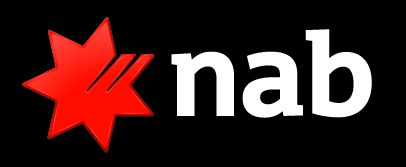 When & Where

NAB Building
255 George Street
#15
Sydney, NSW 2000
Australia

Thursday, November 21, 2013 from 6:00 PM to 10:00 PM (AEDT)
Add to my calendar
Organizer
Thought Broker is a communications company specialising in the dissemination of complex ideas.