The Third Eye - A Foundation for Awakening

Sunday, 5 March 2017 from 5:30 pm to 7:00 pm (AEDT)
Event Details
Come and join us for an insightful discussion on the third eye - what is it? how is it used? how is it awakening?
The third eye is a universal pathway to the 'teacher inside'. Found in both the Eastern and Western traditions, it is universally recognised as the 'eye of knowledge'.
It opens a gateway for your awareness to go beyond the thinking mind, bringing awakening and clarity to your life.
Grounded in a simple but profound meditation technique, awakening the third eye provides the foundation for a multitude of spiritual experiences to unfold.
Bring your questions and curiosity, and be inspired to journey into an extraordinary world inside!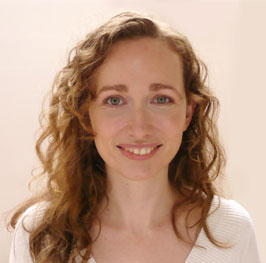 This meetup will be hosted by Liz Foley, who has been practising and instructing meditation for 19 years across Australia, US and Asia.
If you are interested to learn more about the Clairvision approach to meditation, awakening and self-knowledge, come along to a talk and meet us! We would love to connect with you.
When & Where

Umoya Studio
72-73 Carlton Crescent
Summer Hill, NSW 2130
Australia

Sunday, 5 March 2017 from 5:30 pm to 7:00 pm (AEDT)
Add to my calendar
Organiser
Clairvision Australia
The Clairvision School is a school of meditation offering weekly classes, weekend workshops and country retreats.
The Clairvision School was founded in Australia in 1987 by Samuel Sagan. His teachings and techniques are now taught throughout Australia and the world, testament to their effectiveness, simplicity and depth. Throughout 25 years of existence, the school has rarely advertised, growing mostly by word of mouth.
The Clairvision school provides meditation training at the highest level, emphasizing the superiority of first-hand knowledge over belief. The school is about substance and direct experience. It favors depth and integrity over quick fixes and easy solutions. It is designed for people who want to experience levels of consciousness and not just hear the theories.
The methods are straightforward, the first results immediate and tangible. They lead to inner clarity, a growth in self-knowledge and the perception of spiritual realities.
The Third Eye - A Foundation for Awakening