Description

Tasmania is one of the hottest markets in Australia at the moment, with Hobart and its surrounding suburbs dominating the list of Australia's 10 most sought-after areas.
Whether you're in the market to buy property, looking to put your property on the market, or are simply curious about what this could mean for the local economy, this informative Community Meets will help you make sense of the Tasmanian boom.
A seasoned veteran of 15 years in the Tasmanian real estate industry, John Lennard, director of Lennard McLure Real Estate has seen the dark times through and prospered in today's more buoyant economy.
What you will learn:
1. About John's journey and how he achieves outstanding results
2. How the Real Estate market has changed in 2018
3. Tips on how to succeed in the Real Estate Market
About John Lennard: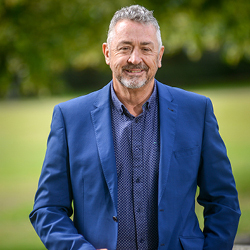 With over 25 year's experience working as a sales professional, John Lennard is widely regarded as a highly successful leader in the Tasmanian real estate industry. With an enviable sales record admired by his competitors, John has consistently performed at the highest levels.
Earlier this year John started his own company, Lennard Mclure Real Estate, in association with his son Johnnie. The business is already making its mark and receiving outstanding reviews
Having lived in Hobart all his life, John has witnessed firsthand the darker years of the Tasmanian economy; when the lights were flickering and almost out. However, John now feels that there has never been a more buoyant or positive time to be living in Hobart, with the mainland and international interest growing for our city and our island


How to get to Servcorp Reserve Bank Building:


Bus: 1 minute walk to Bus Mall outside Reserve Bank Building, the main bus station in Hobart CBD.

Questions:
If you have any questions about the event, please email Bethany Papps: Bethany.papps@servcorp.com.au