"The Sunday Sessions" - Group Exhibition by FCCA Young Artists @ArtSHINE Ga...
Description
Families with Children from China Australia (FCCA) are delighted to be partners with Gabby Malpas in her solo show "Magic Garden" and invite you to join us at the opening on Saturday 9th December.


Exhibition:
01-29 December
Opening:
Saturday 9 December
from 2 PM - 4 PM
Location:
Chippendale
3 Blackfriars Street, Chippendale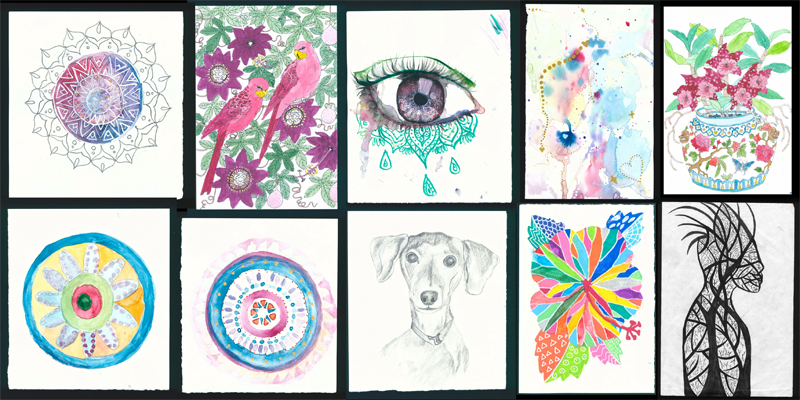 About the exhibition
In a happy collaboration between Families with Children from China Australia ( FCCA ), Gabby and Artshine Gallery, a group of our girls came together, once a month for 12 months, to create. Sometimes they painted. Sometimes they sketched. Most of the time they chatted and hung out together. Along the way they made new friends, enjoyed existing ones and actually created some beautiful works. Some of these are on display , and for sale, during December as part of Gabby's solo show. Gabby was passionate about starting this artistic group, comprised only of children (mostly teenagers) who had been adopted from China. As a child in New Zealand, herself an inter-country adoptee, she would have loved to have had a group like this to hang out with so that she could be with others like her; with those who shared a similar background. She has now been the creator of this special space and generously given her time to the project, providing this group of young artists a space for expression. Gabby found that the students worked best with her nurturing their individual styles of expression along with her artistic guidance. FCCA hope you can join us to celebrate and enjoy the children's' artworks alongside Gabby's.
FCCA also would also like to acknowledge Vinh Van Lam & Stuart Horrex of ArtSINE for their support of this project.
http://www.fccaustralia.com.au/