Description
The Studio Women's Network: The Ephemeral Woman
featuring
Women working in VR / AR, Holograms, Games and Animation.
Hear stories from female entrepreneurs and startups in VR / AR, Holograms, Game Development & Animation industry.
With so many stories in the news about the lack of diversity and equality within big studios, we want to hear from women in the industry on how they are seeing a change and helping to craft it.
If you are unable to attend in person, you're invited to be part of this event via our live stream and interactive Q&A.
If you're attending the event at The Studio, you'll have an opportunity to build deeper connections across the network of female entrepreneurs in NSW and beyond.
Please RSVP to attend this FREE event either, via our live stream or in person at The Studio (Australia's first Media Technologies Incubator) located at The Sydney Startup Hub.
Schedule:
6pm: Welcome drinks and canapes, The Studio Lounge
6:30: Welcome from The Studio
6.40 - 7.00pm: Speakers: TBA
Live-streamed on Facebook, allowing you to watch from your device. Panel discussion.
7.00pm – 7.30pm: Interactive live Q&A from the Regional NSW Hubs or your device.
7.30 - 8.30pm: Networking drinks and canapes by Chefin
9.00pm: Event finishes
Speakers
TBC
About The Studio Women's Network:
Throughout 2019, The Studio Women's Network will hold quarterly events built around a theme or topic, featuring female tech startup founders and entrepreneurs.
Our goal is to encourage more women to work in technology and STEAM. The under-representation of women working in technology fields is well documented. Due to its media, communications and creative industries focus, The Studio can play a big part in activating women's involvement with technology and tech startups.
Visibility is key to encouraging the next generation of women to build tech startups and work in STEAM sectors (Science, Technology, Engineering, Arts and Maths). Creating networks, championing women and providing role models are key to assisting women on their road to success.
It is the mission and vision across all initiatives of The Studio to actively promote, inspire, recruit and foster women's involvement.
To join The Studio Women's Network mailing list please complete this form.
Please follow our Facebook page to be updated when the live stream starts.
We are honored to have Karen Clark, Head of Sales, Aust/NZ at Telstra Broadcast Services who is supporting this event and will help open our event.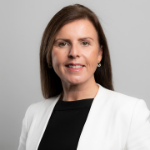 Thank you to Telstra Broadcast Services, Telstra Enterprise for your support with this event!